GREMax GRE Instructors
Our GRE instructors all share three key qualities: they all scored in the 99th percentile, they are great communicators, and most importantly they were not naturals.
To achieve their score they had to work hard to learn the strategies and change the way they think. They are uniquely qualified to help you do the same.
---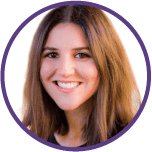 Daniella Wenger
Daniella was born and raised in Los Angeles. After graduating from UC Berkeley's Haas School of Business, she received a Fulbright fellowship. Subsequently, she completed an MPhil in Public Policy at the University of Cambridge.
Daniella has over five years of tutoring experience and enjoys helping students who have previously struggled with standardized testing in the past achieve top scores on the GRE. When she's not teaching, Daniella is playing tennis or listening to a podcast.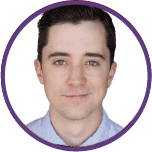 Clyde Engles
Clyde earned a BA magna cum laude in Political Science in 2015 from Williams College, and has since been a management consultant, political staffer, and private tutor for everything ranging from high school math to the SAT, ACT, and GRE. He values most the relationships and camaraderie he is able to build with his students. Raised in Maui, Hawaii, Clyde currently lives with his partner in the misty mountains and crisp alpine air of Denver, Colorado.
Clyde will continue his journey through the great educational institutions of the Commonwealth of Massachusetts when he begins study at Harvard Law School in August 2022. Until then, he is psyched to be guiding students down the Yellow Brick Road of GRE improvement and success. In his free time, Clyde enjoys watching baseball and all things politics, spending time with his affable friends, trying the world's greatest chocolate lava cakes, clamoring for LGBTQ+ rights, listening to Elton John (the greatest songman of his time), and is currently taking a 100-hour podcast journey through the History of Rome.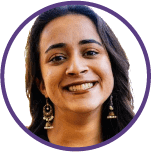 Garima Raheja
Garima Raheja (she/hers) is a PhD Student at Columbia University. She holds a BA in Data Science and a BS in Civil and Environmental Engineering from the University of California, Berkeley where she was awarded the Regents' and Chancellor's Fellowship for being in the top 2% of students. While not doing computational atmospheric chemistry research, Garima develops K-12, undergraduate and graduate courses, and has even taught pedagogy workshops for teachers.
She took the GRE with just a few weeks of notice. By figuring out how to study exactly what the exam will test, she was able to nail down a great score while prepping on top of full-time research. She's a big believer in work-life balance, so she enjoys tutoring while also making time for her rock climbing and baking hobbies.