TestMax in the press
Featured Articles:

"[BarMax] is a great example of why competition in any market is a good thing. BarBri has gone on for decades without bending its offering that students often feel is ridiculously priced. Now, in just three weeks, an app has come along and forced it to do just that."
- The $1K iPhone App Took Just 3 Weeks to Scare the Crap Out of BarBri by MG Siegler, TechCrunch.com
---

"The BarMax app should really be getting attention for its content, which includes an entire bar review course, with audio lectures, outlines, checklists and a calendar that schedules the bar exam taker's preparation for any given time period chosen by the user. The app also includes 1,300 real bar exam questions that he licensed from the National Conference of Bar Examiners, according to Ghaffary."
- Bar Exam? There's an App for That by Jill Schachner Chanen, ABA Journal
---

"BarMax costs as much as an App Store product is allowed to, but the law exam prep app is still less than an in-classroom service like BarBri. In fact, shortly after BarMax was released, BarBri retooled its pricing structure to be more competitive. It wasn't a coincidence."
- When It's OK to Pay for an App by Brian Barrett, Gizmodo.com
---

"So what do you get for your $1,000 BarMax CA app?  A lot, actually. The app is over 1 gigabyte in size, which is the largest application I've ever seen. It includes thousands of pages of materials as well as hundreds of hours of audio lectures.  It's all the information you could ever want for the two-month course. And again, it can be done all on your iPhone. That said, if you do want some more tangible paperwork for certain sections, BarMax will send you that electronically as well."
- BarMax: The $1,000 iPhone App That Might Actually Be Worth It by MG Siegler, The Washington Post
---

"Without mincing any words, I love this app. I did BarBri lectures to prepare for the bar exam, and while they certainly worked, BarMax not only costs much less (it's about a quarter of the price), it also speaks to me as someone who prefers to work on my own (and, when I was a law student, away from other stressed law students) ... The depth of material is amazing, especially the number of practice questions and essays; it will provide you with plenty of opportunities to get accustomed to what you'll be facing on the bar exam."
- BarMax: California Edition Bar Review Application by Michelle Fabio, Law School Guide, About.com (The New York Times Company)
---

"The full-featured app sells for a third of the price of test prep leader Kaplan's complete bar review course, which includes an in-class component.  At more than 1 gigabyte in size, the massive mobile prep tool promises 'over 1,500 real multiple choice and essay practice questions' – plus help with essays and performance testing – and includes flash cards.  And let's not forget: You can take it anywhere."
- $1,000 App a Bargain for Law Students by Melissa Patterson and Allison Ross, The Palm Beach Post
---

"Most importantly, the app is actually working. 'Bar results just came out and our students passed with flying colors; from the data we can track, we estimate our passage rate to be well above the average pass rate for the jurisdictions we are in (California and New York),' Ghaffary says."
- BarMax's Efficient Path to $200K in Sales by MG Siegler, TechCrunch.com
---

"Last month, we did a preview of the iPad version and noted that the company had racked up over $200,000 in sales from the California and New York versions of their iPhone app. And the iPad version looks to be even more useful as it has been re-built from the ground-up to take advantage of the new form factor and larger screen."
- BarMax, The $1,000 App (That's Actually Worth It), Hits The iPad by MG Siegler, TechCrunch.com
---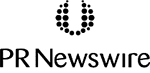 "Current students are very excited about this new bar exam prep course for the iPhone, iPod Touch and iPad, especially because BarMax was started by two recent HLS graduates," said Jennifer Dien ('11), the current President of the Student Government at HLS. "It's extremely helpful for students — particularly those going into public interest — to have a cost-free alternative to the mainstream expensive prep courses.  Some students are even planning to buy iPads just to experience BarMax! It's great to see a new company using innovation and technology to help law students pass the bar."
- BarMax Gift to Harvard Law School by prnewswire.com
---

"And the students who have downloaded BarMax clearly like what they're getting for their money: the app has a 4.5 star rating in the App Store (out of 5 stars). Why are they so happy with a $1,000 app? Because it's anywhere from 1/3 to 1/4 of the price of its main competitor, BarBri, which has dominated the bar exam test prep space for decade. Clearly, they're shaken up by BarMax's entry into the field. And again, BarMax was just in California so far, with New York in the mix now, they'll have a whole other reason to worry."
- BarMax, the $1,000 iPhone App, is Profitable and Expanding with New York Version by MG Siegler, TechCrunch.com
---

"The $1000 iPhone app is back, and unlike 2008's utterly worthless I Am Rich (which only showed an image of a jewel), this one could pay for itself over time."
- $1000 iPhone App Returns with BarMax by Jared Newman, PCWorld.com
"BarMax CA was designed by Harvard lawyers, and its designed to help law students pass the bar exam -- so you know the information comes from a credible source."
- BarMax iPhone App Might Actually Be a Bargain at $1000 by Sean Fallon, GizModo.com
---

"The 1GB (yes, one gigabyte) app contains thousands of electronic documents, hundreds of audio lectures, and even some "tangible paperwork" for law students who want to focus on a specific section of the bar."
- The $1,000 iPhone App That's Worth It by Rico Mossesgeld, EveryJoe.com
---

"Marina Hsieh, Assistant Dean of Academic and Professional Development at Santa Clara University School of Law, does think BarMax's law bar exam app will be a useful tool.  She said that most of her students have technology so ingrained in their lives that moving more to applications on mobile devices like BarMax is a natural step.  'Will our students use it?  Probably,' Hsieh said.  'Our students love this kind of stuff.  I posted my materials on iTunes, and I was surprised on how many people downloaded the material.'"
- Need Tools to Study for the Bar Exam? There's an App for That by Susanna Kim, Silicon Valley/San Jose Business Journal