---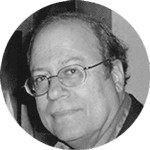 Stan Chess
Stan Chess is president of LawTV, Inc., and Legal America, Inc., and chairman of Megalo Media, Inc. He owns and manages dozens of law-related websites, including LawSchool.com and LawDictionary.com (soon to be launched).
Stan was a founder and President of BAR/BRI Bar Review, where he worked for 21 years, and Chairman and CEO of West Professional Education, a division of the West Publishing Co. He was also Vice Chairman of Harcourt Brace Jovanovich Legal & Professional Publications, Inc.
Stan has trained hundreds of thousands of law school graduates, lecturing on about 12 different subjects for BAR/BRI and West. He also taught for many years for PLI (the Practising Law Institute) and BarPlus Bar Review. While at BAR/BRI, Stan was a weekly feature columnist for The Washington Post for nine years (under pseudonyms).
Stan is a graduate of Cornell Law School and Cornell University (A.B. in Government).  During college, he was editor in chief of The Cornell Daily Sun and an officer of Quill & Dagger, the Cornell honor society. During law school, Stan worked summers as an editor on The Washington Post, filling in for different editors as they went on vacation.
---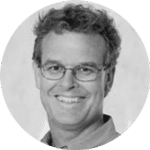 Allen Morgan
Allen Morgan is an active, early-stage private investor and startup company advisor. In addition, he is the Managing Director, New Ventures Group, at Idealab in Pasadena, California, and a Venture Advisor at Mayfield Fund, where he was a Managing Director for 12 years.
His principal investment focus is on start-ups in the area of consumer internet services (both consumer-facing and infrastructure), interactive entertainment, online advertising and new media.
Prior to joining Mayfield in 1999, he was a partner with two Silicon Valley law firms, Latham & Watkins and Wilson Sonsini Goodrich & Rosati. He earned an undergraduate degree (summa cum laude and Phi Beta Kappa) from Dartmouth College, a second bachelor's degree and master's degree from Oxford University (Christ Church) and a J.D. from the University of Virginia.
---
Charles Nesson
Charles Nesson is the William F. Weld Professor of Law at Harvard Law School, the founder of the Berkman Center for Internet & Society and the founder of the Global Poker Strategic Thinking Society. He is author of Evidence, with Murray and Green, and has participated in several cases before the U.S. Supreme Court, including the landmark case Daubert v. Merrell Dow Pharmaceuticals. In 1971, Nesson defended Daniel Ellsberg in the Pentagon Papers case. He was also co-counsel for the plaintiffs in the case against W. R. Grace and Company that was made into the book A Civil Action, which was, in turn, made into the film of the same name.
Nesson attended Harvard College as an undergraduate before attending Harvard Law School where he became one of only a handful of people in the history of the school to have graduated summa cum laude. After graduation, Nesson was a law clerk to Justice John Marshall Harlan II on the United States Supreme Court for 1965 term. He then worked as a special assistant in the Department of Justice Civil Rights Division under John Doar. His first case, White v. Crook, made race and gender-based jury selection in Alabama unconstitutional.
He joined the Harvard Law School faculty in 1966, was tenured in 1969 and served as the associate dean from 1979-1982.
---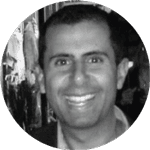 Michael Ghaffary
Mike Ghaffary has been the Chief Executive Officer of Yelp Eat24 since 2015. Mr. Ghaffary served as Vice President of Business Development at Yelp Inc., until 2015. He joined Yelp in 2010 as the Director of Business Development, leading partnerships with Apple, Microsoft, BMW, and several others. He Co-founded Stitcher, Inc. in 2007 and served as its Vice President of Business Development. He served as Director of Business Development at TrialPay. Mr. Ghaffary served as a Vice President at Summit Partners. He worked at The Boston Consulting Group, and Walden Venture Capital. He also co-founded the iPhone app BarMax, and previously wrote code at MSC Software. He holds a B.S. degree in Computer Science, magna cum laude, from the University of Southern California. Mr. Ghaffary also holds a J.D. degree from the Harvard Law School and an M.B.A. degree from Harvard Business School.
---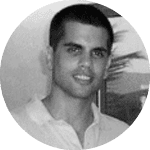 Aaron Hawkey
Aaron Hawkey has been the co-founder of mobile app startup Baller, Inc. since 2014. Mr. Hawkey served on the product and marketing team at Chegg until 2014 after the acquisition of Cramster in 2010, where he previously held the position of co-founder and CEO since 2002. He served as co-founder of Intramurals.com, which was acquired by StreetZebra in 2001. Mr. Hawkey holds a B.S. degree in Computer Engineering from the University of California, Los Angeles.
---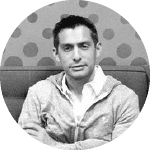 Robert Angarita
Robert Angarita has been the co-founder of mobile app startup Baller, Inc. since 2014. Mr. Angarita served on the content team at Chegg until 2013 after the acquisition of Cramster in 2010, where he previously held the position of co-founder and President since 2002. He served as co-founder of Intramurals.com, which was acquired by StreetZebra in 2001. Mr. Angarita holds a B.S. degree in Entrepreneurship from the University of Southern California.
---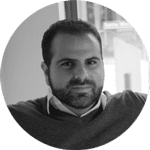 Jason Nazar
Jason Nazar is the Co-Founder/CEO of Comparably and the Entrepreneur in Residence for the City of LA. He founded Docstoc & sold it to Intuit.
Jason is also the creator and host of Startups Uncensored, the longest running and most widely attended technology gathering in southern California, which regularly brings together thousands of entrepreneurs, techies and investors.
Before starting Docstoc, he was a partner in a venture consulting firm in Los Angeles where he worked with dozens of startups. He holds a BA from UCSB and his JD/MBA from Pepperdine University, where he was the Student Body President of both Universities. Jason was named one of the "Most Admired CEOs in Los Angeles" by the LA Business Journal, but he's more proud of his three point shot and ping pong skills.
---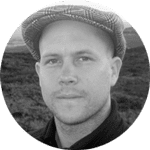 Tyler Crowley
Tyler Crowley is the founder of Skweal, a mobile feedback solution for retailers. Tyler also consults governments on building up their startup communities.
Additionally, Tyler is an executive producer of the Launch Festival and frequent co-host of This Week in Startups.