Believe it or not, stuff actually happened this year, despite all of the 2020 Part 2 vibes. As 2021 ends and 2022 begins, Branden & Jelena look back at the past 13 months of LSAT and law school news, discussing one big story from each month.
December 2020: Experts identify numerous pipeline problems that are holding back the diversification of the legal profession, including cost of LSAT prep
January 2021: NCBE task force suggests big changes to future bar exams, including more use of scenarios, more digitization
February 2021: Columbia Law School students rebel, force changes after survey indicates 82% of students suffered heightened anxiety due to school's pandemic policies

Columbia Law Mental Health Update
March 2021: Stanford Law student's diploma withheld after he posted a flyer mocking the law school's Federalist Society
April 2021: Mitchell-Hamline Dean proctors first two LSATs administered within prisons
May 2021: ABA Student Loan survey finds 90% of early-career lawyers have loans, and only 55% would attend the same law school again given the choice
June 2021: No more remote bar exams after July 2021, National Conference of Bar Examiners says
July 2021: Final 2020-2021 applications numbers show 28% increase year over year and more than twice as many applicants with 175-180 scores
August 2021: Applications surge leads to most diverse incoming law school class in history, as well as higher LSAT medians
September 2021: Adding the 4th section back to the LSAT-Flex didn't affect median scores much, which kind of makes it seem like the shorter test isn't the reason for higher scores on previous Flex administrations
October 2021: LSAT-Flex online platform crashes during October test administration, preventing some test-takers from completing their exams
November 2021: ABA announces that the GRE is within its compliance standards for law school admissions
December 2021: Toronto law student sues school for $750,000 for human rights violations, alleging they used his name and likeness for publicity while denying him loans and scholarships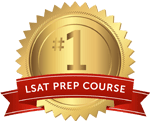 Get the #1-Rated LSAT Prep for free.
Try Risk Free
✓ No card required
✓ 1 minute setup