Chicago-Kent School of Law Overview
Chicago-Kent School of Law (CKSL) is a private law school located in a beautiful 10-story building right in the heart of downtown Chicago. Chicago is a large legal market in the United States. The college is widely acknowledged for its outstanding faculty and innovative course material.
The curriculum is challenging and diverse, immersing students in practical legal exercises. These courses and seminars are designed to lead each student toward their highest academic achievement potential.
The Chicago-Kent School of Law is one of a few law schools in the United States that has joined with a technological institution. CKSL is associated with the Illinois Institute of Technology. Students who attend CKSL are just blocks away from some of the largest law firms and government agencies in Illinois. Most of the alumni are directly associated with these organizations.
CKSL has two formal courtrooms where students get hands-on experience with trial practice. These courtrooms are exact replicas of those seen in real trials. Each has a private judge's chamber and a jury room. Both courtrooms are equipped with state-of-the-art litigation technology to enhance the students' learning experiences.
The school has won four national trial competitions, along with other awards won by the school trial team and appellate advocacy team. The world-famous Governor Richard B. Ogilvie Auditorium can accommodate 300 people. Many famous keynote speakers have taken the auditorium stage, including Supreme Court justices, members of the cabinet, mayors, and governors.
CKSL even has its in-house law firm called the Chicago-Kent Law Group. Here, students can work side by side with faculty practitioners and absorb their litigation expertise. The primary focuses at the Chicago-Kent Law Group are tax law, criminal defense law, entrepreneurial law, and environmental law.
The building houses a three-story library where most students work on their research and assignments. The quiet reading rooms within the library are great places for students to focus on their studies uninterrupted. If you'd rather work with a view, you can sit on any of the three open-air balconies that overlook downtown Chicago.
CKSL has a vast choice of fields for their JD study programs. The college is most recognized for:
Entertainment law
Family law
Financial services law
Health law
Tax law
Personal injury law
In 1894, Ida Platt, who was the second woman of color to practice law in the nation, graduated from CKSL. Today, the college has become a more diverse campus. About fifty percent of the members of the 2022 entering class are women, and over 30 percent are students of color.
CKSL is always improving its course material to help increase their bar pass rate. The challenging and engaging curriculum is what makes the school stand out from others in the Midwest.
Notable Alumni
Robert Abbot – Founder of the Chicago Defender newspaper
Bruce Wolf – Sports broadcaster
Florence King – First female patent attorney in the United States
Harris W. Farwell – U.S. congressman
With the extensive course material and high-quality infrastructure, students are bound to have an enriching academic experience during their years at the Chicago-Kent School of Law.
Chicago-Kent School of Law Rankings
Most people skim through the rankings of a university before applying, but those numbers have substantial meaning. The rankings can tell you useful information about the school, the course material, and faculty.
Generally speaking, the higher the rankings of a university, the more difficult it is to get accepted. That's because graduates from high-ranking universities tend to have the best employment opportunities.
So, it's crucial to analyze the rankings of a school before applying. This way you'll know your likelihood of being accepted, along with what lies ahead for you and your legal career. Here is a breakdown of the Chicago-Kent School of Law's rankings:
72 in the United States, S. News & World Report
37 for Faculty, Leiter's Law School Rankings
10 for Intellectual Property Law, S. News & World Report
10 for Legal Writing, S. News & World Report
3 for Trial Advocacy, S. News & World Report
Chicago-Kent School of Law Admissions
What is the Chicago-Kent School of Law acceptance rate?
Most people gauge a school's quality by its acceptance rate, but applying to any school can be overwhelming due to all the statistics and numbers thrown around by its admissions office. In simple terms, the acceptance rate is based on applications accepted divided by applications received.
For example: If a school gets 10,000 applications but can accept only 2,000 students, then it would have an acceptance rate of 20%.
Colleges release information about themselves annually. This includes test GPA and test scores of their recently enrolled students, along with any new faculty who join the organization. These factors can lower or raise a university's rankings, which can affect an acceptance rate.
Another factor that impacts the acceptance rate is the university's reputation. Take world-renowned schools like Harvard and Yale. They attract high-performing students from all across the country. That means competition is high, and therefore the number of applications accepted versus total applications received is low, resulting in the schools having low acceptance rates.
The quality of students who apply isn't the sole reason for a low acceptance rate. A school also may receive a large volume of applicants. If a school has a new innovative program, it may attract a lot of applicants, and that would ultimately cause its acceptance rate to drop.
Chicago-Kent School of Law's acceptance rate was around 62% for the class of 2024. Acceptance is far less competitive than it is for other high-ranking universities, which makes it an attractive option for students interested in pursuing a law degree. The national average is around 45%, so CKSL's acceptance rate is higher than the average rate.
However, you should look at more than just statistics when deciding on a university. You should think about your career goals and then find a school that aligns perfectly. That way, you'll receive the best education for your interests as a legal professional.
| | | | |
| --- | --- | --- | --- |
| | Applications | Offers | Matriculated |
| Class of 2024 | 1730 | 1072 (61.97%) | 238 (13.8%) |
| | 25% | Median | 75% |
| GPA | 3.09 | 3.36 | 3.58 |
| LSAT | 152 | 156 | 158 |
| | | | |
| --- | --- | --- | --- |
| | Applications | Acceptance Rate | Matriculated |
| Class of 2023 | 1700 | N/A | 240 (14%) |
| | 25% | Median | 75% |
| GPA | 3.11 | 3.49 | 3.69 |
| LSAT | 153 | 158 | 160 |
Chicago-Kent School of Law LSAT Percentiles
| | |
| --- | --- |
| 75th Percentile | 158 |
| 50th Percentile | 156 |
| 25th Percentile | 152 |
2022 Entering Class Profile
| | |
| --- | --- |
| Number of Students | 255 |
| LSAT Scores | 156 |
| Undergraduate GPA | 3.36 |
| % Women | 46.9% |
| % Students of Color | 32.2% |
What Is The Tuition For Chicago-Kent School of Law?
| | | |
| --- | --- | --- |
| | In-State Resident | Non-Resident |
| Full-Time | $46,822 | $46,822 |
| Part-Time | $34,210 | $34,210 |
What Are The Living Expenses At Chicago-Kent School of Law?
| | |
| --- | --- |
| On-Campus | $22,635 |
| Off-Campus | $22,635 |
What Are The Housing Options At Chicago-Kent School of Law?
| | |
| --- | --- |
| On-Campus | Yes |
| Off-Campus | Yes |
Bar Passage Rates At Chicago-Kent School of Law
| | |
| --- | --- |
| Reporting | 96.2% |
| First-Time Takers | 263 |
| Chicago-Kent School of Law Average | 88.5% |
| State Average | 85.4% |
| National Average | 79.64% |
Application Deadlines
When will the Chicago-Kent School of Law materials be available?
Anyone interested in applying to the Chicago-Kent School of Law can find application materials available on the website daily.
When does the Chicago-Kent School of Law begin accepting applications?
CKSL starts accepting applications on September 15.
How are applications to the Chicago-Kent School of Law submitted?
All applications are submitted via LSAC.
Does the Chicago-Kent School of Law have an "early admission" or "early decision" process?
Yes, CKSL makes early decisions on all applications submitted prior to December 15.
How much is the application fee, and when is the deadline?
| | |
| --- | --- |
| Application Fee | $0 |
| Early Decision Deadline | December 15 |
| Regular Deadline | April 1 |
Does Chicago-Kent School of Law grant interviews?
CKSL doesn't grant interviews for admission, but you can schedule a meeting with an admissions counselor on-campus.
Employment After Chicago-Kent School of Law
| | |
| --- | --- |
| Median Salary Private Sector | $75,750 |
| Median Salary Public Sector | $60,210 |
Chicago-Kent School of Law has been known to produce some of the greatest legal professionals in the Midwest. Most CKSL alumni work right in Chicago's most prominent law firms and government organizations. Students who graduate from CKSL are just footsteps away from attractive employment opportunities.
Here is a breakdown of how students fare after graduating from the Chicago-Kent School of Law and what impacts they are making on our society:
More than 60% of graduates go on to work at top-level law firms in the region. Most of them are experts in business litigation and personal injury law by the time they graduate. Chicago has a vibrant legal market, so there are a handful of jobs and potential partnerships for students post-graduation.
About 21% of graduates end up working for large corporations, most likely in the companies' legal departments. The material students learned at CKSL helps improve the overall quality of companies across the nation. And there are immense growth opportunities when working for larger companies.
About 83% of graduates find employment in Illinois, mostly in Chicago. This means graduates get to stay close to home and can utilize the networks they built while attending school.
Close to 96% of students find employment within their first year of graduating. Only a small number went on to pursue another degree. This is a significantly high number when compared to other schools in the United States.
If you're looking for a law school with innovative course material and a location inside of a high-tech campus, you should check out the Chicago-Kent School of Law. It's a great school for those looking to work for big law firms in the Chicago area. The relationships you build here will stay with you for the rest of your career.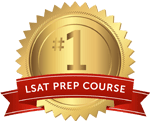 Get the #1-Rated LSAT Prep for free.
Try Risk Free
✓ No card required
✓ 1 minute setup