The decision to attend law school is not one that should be made lightly, but once you have decided to pursue a legal career, you may be confused about which law school is the best for you. While you work to choose a law school, you should try and ensure that you spend the next three years of your time studying in a place that supports you and sets you up for success.
To help you understand how to choose the best law school for your life and career goals, we've put together a comprehensive guide on factors to consider. Below, you can read about some of the most important things you need to think about as you start researching law schools and work towards a decision on where to attend.
Why the Right Law School Fit is Important
Achieving the right fit for a law school is an incredibly important thing. For most students, law school is an intense and rigorous process; being in an environment that provides adequate support and that you are happy in is much more likely to help you succeed while you are in school. The support you receive from the school, faculty, and campus programs will be instrumental in your success as a law student.
Additionally, the right law school will equip you with the necessary tools to gain hands-on experience in your chosen legal specialty and to participate in a number of extracurricular activities so that you can build up your resume. If you have a specific legal field in mind for your career, it can be especially helpful to find a law school that will help you pursue this goal.
It is possible to enroll in a law school and realize it isn't a right fit until after classes have begun. In these cases, you should be speaking with your professors, academic advisors, and the admissions office to determine if there is anything to be done to improve your law school experience or if a transfer to a more fitting school is necessary for your situation.
Factors to Consider in a Law School
When deciding on which law school to attend, it is important to consider the factors below. Of course, there may be other items that weigh into your final law school decision as this is a highly personal process, but, in general, these factors can help you evaluate your law school options.
Curriculum and Specialty Programs
One of the most important things to consider when looking at a law school is the curriculum offered and any specialty programs that the school may have. For example, if you are especially interested in working with human rights law, you may want to choose a school that has a strong set of courses and hands-on experiences available in this concentration.
If you aren't too sure yet what type of legal specialty or focus you want to pursue, if any, you can always look at the classes offered to law students and read their descriptions. This will give you a good idea of the legal issues that you may learn about at that school and can inform your decision making.
Location
A major factor in choosing a law school is the school's location. In most cases, the area you go to law school is the area that you will end up practicing law in. This is because you will make most of your connections with employers in and around that specific area during law school events, giving you a high chance of being employed in that area. You can always accept a job outside of the area, but this may be a little more difficult depending on the employer.
You may also want to choose a law school in a location that you can tolerate environmentally. For example, if you hate hot weather, you may not want to choose a law school in a location such as California or Florida.
It is also helpful to take a look at the city the law school is located in before making a choice. You want to be sure that you will enjoy life there outside of school and that the general vibe and atmosphere of the area surrounding the law school is something you don't mind living with.
Financial Burden
Law school doesn't come cheap, which means it's important to consider your overall financial burden of attending a law school before making a decision. You should be taking into account the upfront tuition cost of a law school and any scholarships or merit aid that you have been offered or expect to receive.
Some students choose to select the law school where they will be paying the least out of pocket, while others decide on a law school they love for other reasons, no matter the cost. Again, this is a highly personal choice, but you should make an effort to be aware of how much you might need to take out in loans to attend a particular law school.
School Size and Extracurriculars
While some students prefer a smaller sized school, others may enjoy larger class sizes and lectures. It's important to look at the size of a school and the classes that you may be enrolled in before choosing a law school to ensure that it is something you would enjoy. After all, you will be attending many classes at your school and if you aren't a fan of how large or small the school is, this could cause problems.
You should also check the extracurriculars that a law school offers to ensure that there is something you may be interested in. Extracurriculars can include things such as moot court, law journals and reviews, clinics, and externship opportunities. These activities can boost your resume, so it is important to find some that you enjoy during your time in law school.
Student Culture
Student culture at a law school can be a little difficult to discern unless you spend some time on campus and around current students. Some law schools have student bodies that tend to be more collaborative, while others are on the more competitive side. However, this can change from year to year, so it is important to reach out to current students and get a sense of the student culture.
You may also want to look up the law school and determine if there are any student organizations dedicated to diversity, inclusivity, or other cultural issues, as these can be important issues that many incoming law students want to become involved with.
Faculty
Another highly important factor to consider in a law school is the faculty. You will be spending three years with a law school's professors learning and studying for your future legal career — you want to be sure that the faculty and their teaching styles are something that you can learn from and will be able to succeed under.
You can look up reviews of professors online, but keep in mind that many students who leave negative reviews may have only had one poor experience that caused them to leave an unfair review. To get a rounded idea of the faculty and their interactions with students at a specific law school, you can reach out to current students and ask their opinions or look up biographies on faculty members online.
Academic Support
During your time in law school, you may experience issues with your schoolwork or with other stress-related issues. Making sure that a law school can provide you with support, either educational or mental health-wise, can be incredibly important. A law school that knows how to support and take care of its students will often allow the students to achieve greater success during their time in and out of school.
Alumni and Career Resources
Nearing the end of your time in law school, you will need to start thinking about securing a job. You should consider choosing a law school that provides help to their alumni and current students in finding and obtaining employment, as career resources from your law school are often one of the easiest (and fastest) ways to secure any type of job in the legal field.
Rankings and Recognition
For many people, law school rankings and name recognition do play a big part in where they choose to attend. Rankings for law schools are given by the U.S. News and World Report; more highly ranked schools are often more prestigious in name and may have stronger employment opportunities than those that are ranked further down the list.
There is nothing wrong with attending a lower-ranked law school if that is what works for you and your personal goals, but it does help to be aware of both law school rankings and name recognition when trying to choose a school to apply to or attend.
How to Research Law Schools
Now that you know what to consider when choosing a law school, you may be wondering the best ways to research these items so that you can get a good idea of what each law school has to offer.
Visit the School Website
One of the easiest ways to get started researching a law school is to get onto its website and look around. You can read all about the admissions process, what life is like for first year law students at that school, and the many curriculum and extracurricular opportunities a school may have. A law school's website is the first step in evaluating whether or not you want to apply to attend that school.
Visit the Campus in Person
Another great way of researching a law school is to visit the campus in person. This will allow you to get a good idea of the student culture, campus size, and location atmosphere — these are all highly important in your law school choice, so make sure to visit the campuses of schools that you are most interested in before making a final attendance choice.
Make an Appointment with the Admissions Office
Speaking with an admissions officer can help answer any questions you have about the law school and can point you in the right direction for applying. You may also be able to get a better feel for the resources that the law school will offer you during your time there and what type of merit aid or scholarships you may receive.
Speak to Current Students and Graduates
It can feel a little intimidating at first, but reaching out to current students and graduates of the law school you are interested in can be a great way to gain a deeper understanding of the school. Current students and graduates can give you a better idea of the faculty, course work, student culture, and extracurricular activities, allowing you to make a fully informed decision on which law school to attend.
Making the Right Law School Choice
Choosing which law school to attend is not the easiest decision to make, especially when there are so many things to consider. It is important that you find a law school that fits both your wants and needs in a legal education. Reviewing our guide of essential factors to consider before choosing a law school can help you evaluate each of your choices and point you in the right direction to making the right law school choice for you.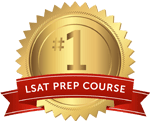 Get the #1-Rated LSAT Prep for free.
Try Risk Free
✓ No card required
✓ 1 minute setup