An essential part of the law school experience, participating in extracurricular activities while completing your legal education is something that many students choose to do. After all, extracurricular activities are the perfect resume builders, allow you to meet more of your peers, and obtain valuable hands-on experience.
With all of the choices of activities in law school, you may be wondering about which activities you should participate in, and which are worth ignoring — our article will give you a rundown on the most popular law school extracurriculars so you can make an informed decision about how to spend your extra time in law school.
Why Should You Participate in Law School Extracurriculars?
For many students, the lectures and reading involved in law school are more than enough without adding extracurricular activities on top. However, extracurriculars in law school are very important in building your resume and gaining hands-on experience that will help you secure a job once you graduate.
Even if you don't become involved in an extracurricular activity during your first year of law school (and most students don't as the 1L year can be particularly stressful), you should make an effort to select a few activities to participate in during your 2L and 3L year in order to get the most out of your legal education and to make your employment applications all the more competitive.
Top Law School Extracurriculars
These law school extracurricular activities are some of the most popular and sought-after by students. If you don't know where to get started on choosing an extracurricular activity, one of these may be a great fit for you.
1. Law Review/Journals
One of the most popular and prestigious extracurricular activities, joining a law review or journal during your 2L year is a great way to boost your resume and improve your skills in legal research and writing.
In most law schools, there will be a submission period over the summer between your 2L and 3L years in which you can submit a previous piece of writing or will have a limited time to compose a new piece to be considered for a specific law journal (this process depends on your exact law school).
You will have the results of your acceptance by the end of summer and will then be able to spend your free time outside of classes helping to edit pieces of student writing and composing your own piece of legal writing based on topics that interest you and correlate with the law journal's focus.
It can be difficult to get placed on a law review or journal, so it is a good idea to apply to as many journals as you are interested in instead of just one or two in order to maximize your chances of selection.
2. Moot Court
Moot court is another highly popular extracurricular and one that many outsiders to law school typically think of when they consider law school. Moot court involves teams of students each working on a case and preparing each side of an argument to be heard in court.
This extracurricular helps to build real-world lawyering skills including negotiation, applying knowledge, and effective argument techniques. It can be a great extracurricular for someone who is interested in a litigation-heavy career and will spend a lot of their time in the courtroom after graduating.
You may also be able to achieve credits for participating in moot court, depending on your law school. It is also important to note that moot court can be very difficult to become involved in, as the selection process is often rigorous. You will most likely have to audition for moot court — tips for preparing for tryouts can be found here.
3. Externships, Clerking, and Clinics
Externships, clerking, and clinics are extracurriculars that can be worked into your law school class schedule, with many law schools giving credit for these activities. Externships can involve working an internship at a law firm or government organization during the regular school semester, clerking involves assisting a state or federal judge, and clinics can cover a variety of legal topics, most offering pro bono services to members of the community.
Depending on the type of career you want and the hands-on experience you are after, you can become involved with one or more of these during your time in law school. Just make sure to budget your time appropriately so that you don't become too overwhelmed with outside commitments and upset your class studying schedule.
4. Student Bar Association
Almost every law school will have a student bar association (SBA) on campus that you can join. An SBA is similar to a student government in an undergraduate college; the members work to make changes and shape the law school experience for themselves and other students. This is a great extracurricular to join if you want to improve on your leadership skills or if you want a job working directly with politics or legislation in the future.
5. Networking and Career Fairs
While not a traditional extracurricular activity, dedicating your time outside of classes to building connections and attending any on-campus career activities can be incredibly helpful to your future employment prospects.
Employers enjoy seeing a robust resume, and if you can combine that with making a good impression in person, you will be able to create a connection with the law firms that you are interested in working for. This will assist you further down the line as you look for internships and graduate law school.
What Should You Consider When Selecting an Extracurricular?
When selecting an extracurricular to participate in, you should choose something that you can see yourself enjoying and that won't create too much extra stress for you while you study. It is also a good idea to select an activity that directly correlates to skills that you want to improve or one that provides you with hands-on experience related to your future career goals.
It may take you a few tries to find the perfect extracurricular for you, so don't get discouraged if you don't find your fit right away — keep on looking and trying out new things until you find the best activity for your goals.
How Many Extracurriculars Should You Be Involved In?
There is usually no limit on the number of extracurricular activities that you can become involved in, as long as the activities are not directly interfering with your studying schedule or your grades. While hands-on experience is important, it is also important to keep your GPA up. Understand your limits and don't overcommit yourself to outside activities to avoid large amounts of stress down the line.
Which Extracurriculars Are Most Desirable for Employers?
In general, employers love to see candidates involved in activities that can improve their leadership, organizational, and legal research and writing skills. These are all essential soft skills that you will need when working in the legal field, so participating in extracurriculars that help you get experience in these skills will be highly beneficial for your future job applications.
Extracurriculars for Law School Enhancement
The process of obtaining your J.D. degree can be a long and difficult one, but participating in extracurriculars can help break up the monotony of studying and give you valuable hands-on experience with real lawyering skills.
Just remember to not overcommit yourself to any extracurricular and to select an activity that will benefit your future goals, allowing you to make the most out of your time in law school.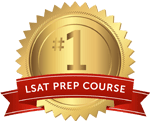 Get the #1-Rated LSAT Prep for free.
Try Risk Free
✓ No card required
✓ 1 minute setup