As renowned for its urban sophistication as it is for its sense of outdoor adventure, Denver is a true American gem. The Mile High City is replete with things to do, from its famous cultural attractions to its colorful culinary scene, not to mention its close proximity to the Rocky Mountains. Additionally, and despite a recent uptick in crime, Denver enjoys a reputation as a relatively safe city. Its property crime rate is 6.6 per 1,000 residents, which is considerably lower than the national average. Still, the crimes that do arise in Denver need to be resolved by the city's dedicated system of law and order.
The average base pay for a lawyer in Denver is $109,740 per year, which isn't too shabby at all. Of course, that number makes sense considering the amount and difficulty of work that comes with the position. Becoming a lawyer isn't easy—before attaining the position, students must successfully complete years of academic challenges in order to prove themselves. Along the way—before they can be accepted into law school—prospective law students must successfully pass the LSAT. This monumental exam looms overhead of anyone planning to become a lawyer, and they'll need all the help they can get to prepare for it.
That's where prep courses come in. Given the need from students looking for help in studying for the LSAT, there's a number of online and in-person LSAT courses that provide you with all the resources you'll need in the months leading up to the exam. Not all prep programs are built equally—in order to maximize your chances of achieving a high score on the LSAT, it's important to choose the right course that intersects with your unique attributes as a student. In this article, we've compiled a list of the best online and in-person LSAT prep courses in Denver. With over 10 years of experience in the industry, we know that every good program must contain the following:
Real LSAT questions and tests (prep tests) from previous years
Detailed video explanations of every question type and concept
Flexible pricing to accommodate any budget
Some sort of support system and materials to use during and after the class
Online vs In-Person LSAT Classes
All students have their own preferred learning style, so there's no single prep course format that works for everyone. Those who prefer to have all resources available to them at their discretion in order to form an independent study plan will likely gravitate toward the online format. On the other hand, if you prefer working closely with an instructor to help you get ready for the LSAT, you might want to look into one of Denver's in-person LSAT prep courses. This format comes with the added benefit of allowing you to study with a room of like-minded prospective law students. However, there are some significant drawbacks to consider. For one, in-person LSAT courses require you to commute to the classroom on a regular basis. Depending on where you live, your mode of transportation, and the amount of obligations you balance outside of your coursework, finding the time to make it to prep class might prove difficult, if not altogether impossible. Additionally, there's the cost to consider, as in-person LSAT prep courses are much more expensive than the online option.
Conversely, if you're on a tight budget and schedule, you should definitely look into one of the online LSAT prep courses we've listed in this article. While an online format might lack the personalization of the alternative, it still provides every resource you'll need to get ready for the LSAT. A good online course will break down important, complicated concepts detail by detail in order to leave you with a full understanding. If anything is unclear (which it's sure to be at some point given the field in question), there's a strong support system available to ensure that all your questions are answered. Of course, thanks to the low cost of an online course compared to the in-person option, it's an extremely valuable resource for students on a budget.
If you'd like to read some additional input on the advantages of online learning, check out this article on the case against in-class LSAT prep courses.
| | |
| --- | --- |
| Pros of an Online Course | Pros of an In-Person Course |
| Total freedom to schedule your LSAT prep at your own pace | Instructors provide hands-on guidance to help keep you on the right path |
| Test materials and other valuable resources are available at any time | Opportunity to meet and interact with fellow prospective law students |
| Much less expensive than in-person courses | Classroom environment conducive to learning |
| Personalized study plan to help you tackle problem areas | |
| Simulates real LSAT which is taken digitally on a tablet | |
The Best Online LSAT Prep Courses in Denver

LSATMax LSAT Prep Course
Your secret weapon for getting accepted to the law school of your choice, the LSATMax online LSAT prep course from TestMax, is guaranteed to raise your scores. For a reasonable one-time fee, you'll get instant access to a huge arsenal of tools to help you prepare for the exam on your own time. With countless five-star reviews across TrustPilot, Google Play, and the Apple App Store, LSATMax is clearly the best online LSAT course available.
What makes LSATMax the best online prep course for any pre-law student looking to max out their LSAT scores? First, because it's available on both web and mobile, you will be able to access your course materials at any time. Next, unlike many online courses that use practice questions written by so-called experts, LSATMax only uses actual questions that have appeared on the LSAT. Your membership gives you access to up to 9,000 questions.
There are three LSATMax course packages available. All three contain the full LSATMax course catalog with over 100 hours of video from instructors who have all scored in the 99th percentile on the LSAT themselves. You'll also have opportunities to get personalized help from our instructors via real-time chat, message boards and scheduled office hours Q&A sessions. All students can also access their sample questions using LSATMax's digital LSAT simulator for an authentic experience that replicates and gets you ready for the real LSAT.
Course Packages Available:
All LSATMax packages contain the full course catalog and a subscription to LSAT Prep Plus which gets you access to every LSAT practice exam available from the LSAC. You can choose between 3 flexible packages that give you access for the length of time you need to study for the LSAT.
LSATMax 60: This package gives you 60-day access to the full LSATMax course. It is great for students who have a shorter amount of time to study before their exam or who only need to raise their score a few points.
LSATMax 180: This 180 day access package is designed to fit the needs of most students by giving access to the course for longer than the average time spent studying for the exam.
LSATMax 365: This package is the best value for those who have a longer time frame to study for the exam or need to raise their score as much as possible.
No matter which package you choose, TestMax offers 0% financing for up to a full year through Affirm. Remember, the earlier you begin preparing for the LSAT, the higher your scores will be.
Pros:
Get instant access to flexible packages and pricing
Guaranteed to boost your LSAT score or your money back
Interactive instruction with real LSAT experts
Digital LSAT simulator for 100% realistic test experience
---

Kaplan Live Online LSAT Training
https://www.kaptest.com/lsat/courses/lsat-prep-live-online
Delivered over the course of eight live classes, the Kaplan Live Online LSAT Training also includes two live, proctored LSAT practice exams. While the Kaplan instructors have good reviews, this 32-hour course is more expensive than many alternatives offering 100+ hours of video training. Kaplan also allows students to purchase three additional hours of one-on-one training by upgrading to the Live Online PLUS plan. One drawback to the format of the Kaplan Live LSAT training is that it's not very flexible: you must attend classes during specific times, or attend a make-up session later.
Pros:
Access to 80+ real LSAT tests
Includes LSAT lesson books
Cons:
One of the most expensive online LSAT courses
Must attend live classes during scheduled times
Only 32 hours of video training included
---

Law School Admission Council Official LSAT Prep
https://www.lsac.org/lsat/prep
The Law School Admission Council (LSAC) is the organization that administers the actual LSAT, so their official prep course is definitely worth looking at. While this is one of the least expensive LSAT prep products available, there are also some large omissions. First, the LSAC only uses practice tests for their online platform, not authentic LSAT questions from past tests. Second, while access to the real test interface is a nice touch, there is little actual instruction in this package. Due to the low price and these missing pieces, this service is best used as a supplement to your study rather than your primary prep course.
Pros:
Uses the real LSAT test interface
Low price
Cons:
Just the practice tests, so no instruction is included
Practice questions aren't taken from real LSATs
---
The Best In-Person LSAT Prep Courses in Denver
The Best Law Schools Near Denver
For more information on the state's law schools, check out our article on the top law schools in Colorado.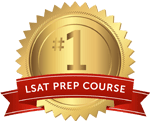 Get the #1-Rated LSAT Prep for free.
Try Risk Free
✓ No card required
✓ 1 minute setup