There are few places where studying law feels more appropriate than in our nation's capital, Washington D.C. A law student's experience there feels like a full immersion into the heart of the country's legislative body. Outside of law, there is plenty to do in D.C. It is a city with so much to offer. You can head on down to the National Mall and learn all about the history of our country, all while being blown away by the sheer size of the monuments. While it is a city that has plenty of law professionals, it is also a great place for artists, foodies and history buffs. The museums are second to none, with plenty of places to grab a drink afterwards to discuss all that you have seen and learned. You can also spend time on the beach, or play a pick-up game of beach volleyball. Fittingly enough, it is also home to several well respected law schools. Being a lawyer in D.C. pays really well too. The average lawyer in the capital makes $130,000 a year.
For those aspiring to a career in law, you won't have to look very far in D.C. to find a school that will suit your needs. From Georgetown to George Washington, D.C. is made for those with a passion for law. Furthermore, American University resides in D.C., and it's not even the top school there! It should be no surprise that the top schools in Washington D.C. are rather competitive and hard to get into. One of the things these law programs are going to weigh heavily is how well you do on your LSAT exam. While many people think the LSAT is a scary test, we think with the right resources and proper preparation, you can go into it confidently.
Prep is key when it comes to the LSAT. You'll want to be ready for any curveball that the test may throw your way. In deciding how to prepare, you'll have to make several decisions, but the first will be if you want to take your prep courses online or in-person. This will depend largely on your schedule and how you operate best as a learner. In this article, we'll go over some things we recommend for both online and in-person LSAT prep courses. There are some key things one should look for when choosing a class, and your chosen course should offer:
Actual LSAT questions from years previous.
Detailed video/in-person explanations of the types of questions you'll receive.
A sliding scale for pricing.
A support system to help you with your prep even when you are not in class.
Online vs In-Person LSAT Classes
Different people learn in different ways. With a specialized test like the LSAT, you'll find a lot of variance from course to course. Some courses stick with the tried and true method of lecturing, while others opt for a more modern online approach. Many people vouch that online classes are just as good if not better than in-person ones.
For those who like to do things in their own time and would rather not adhere to a schedule, we recommend online classes. You'll still have plenty of resources, and most of these courses have either videos with instructors in them, or the option to be able to talk to someone via video chat. This is also a great option for those who are really busy and can't make the time to be somewhere once a week for study. Another perk of taking online courses is that they are generally much less expensive than in-person classes. This is because they don't have to rent out a venue and pay staff. The downside to these courses is that you won't have face-to-face contact time except through a webcam.
The classroom experience is good for those who really like the hand-on approach. Here, you'll find yourself in generally small class sizes with one or more instructors. These instructors normally come with high praise, as they have taken and scored well on the LSAT themselves. A lot of the time these classes will be held in universities, giving you access to huge libraries. Typically, there's even more supplemental help when you get home in the way of videos and extra reading online. The downside to this option is that you will have to go at the pace of everyone else around you as these are rigid classes based around a syllabus. The other downside is the price, as these tend to be much more expensive than online options.
Whether you choose in-person or online, we always recommend that you take a course that offers practice tests. This will be the best way to see how you stack up before you take the real test. Understanding your strengths and weaknesses will allow you to home in on different areas of study, making your chances of acing the test that much higher.
| | |
| --- | --- |
| Pros of an Online LSAT Classes | Pros of an In-Person LSAT Classes |
| You have complete control over your schedule. | One-one interactions with tutors. |
| You don't need to be at the coaching center to study. | Peer feedback and interaction. |
| Much lighter on the pockets compared to in-person LSAT classes. | The general vibe of group studying is conducive to learning. |
| You can customize the course to address your requirements. | |
| Online prep tests simulate the real LSATs. | |
The Best Online LSAT Prep Courses in Washington D.C.

LSATMax LSAT Prep Course
Your secret weapon for getting accepted to the law school of your choice, the LSATMax online LSAT prep course from TestMax, is guaranteed to raise your scores. For a reasonable one-time fee, you'll get instant access to a huge arsenal of tools to help you prepare for the exam on your own time. With countless five-star reviews across TrustPilot, Google Play, and the Apple App Store, LSATMax is clearly the best online LSAT course available.
What makes LSATMax the best online prep course for any pre-law student looking to max out their LSAT scores? First, because it's available on both web and mobile, you will be able to access your course materials at any time. Next, unlike many online courses that use practice questions written by so-called experts, LSATMax only uses actual questions that have appeared on the LSAT. Your membership gives you access to up to 9,000 questions.
There are three LSATMax course packages available. All three contain the full LSATMax course catalog with over 100 hours of video from instructors who have all scored in the 99th percentile on the LSAT themselves. You'll also have opportunities to get personalized help from our instructors via real-time chat, message boards and scheduled office hours Q&A sessions. All students can also access their sample questions using LSATMax's digital LSAT simulator for an authentic experience that replicates and gets you ready for the real LSAT.
Course Packages Available:
All LSATMax packages contain the full course catalog and a subscription to LSAT Prep Plus which gets you access to every LSAT practice exam available from the LSAC. You can choose between 3 flexible packages that give you access for the length of time you need to study for the LSAT.
LSATMax 60: This package gives you 60-day access to the full LSATMax course. It is great for students who have a shorter amount of time to study before their exam or who only need to raise their score a few points.
LSATMax 180: This 180 day access package is designed to fit the needs of most students by giving access to the course for longer than the average time spent studying for the exam.
LSATMax 365: This package is the best value for those who have a longer time frame to study for the exam or need to raise their score as much as possible.
No matter which package you choose, TestMax offers 0% financing for up to a full year through Affirm. Remember, the earlier you begin preparing for the LSAT, the higher your scores will be.
Pros:
Get instant access to flexible packages and pricing
Guaranteed to boost your LSAT score or your money back
Interactive instruction with real LSAT experts
Digital LSAT simulator for 100% realistic test experience
---

Fox LSAT Demon
Before opening up his LSAT test prep service, Nathan Fox scored 179 on his LSAT, a near-perfect score that placed him in the 99.9th percentile of all test-takers. He's also personally written six books about preparing for the LSAT. Primarily focused on live LSAT prep courses, Fox LSAT has released their online-centered program called the LSAT Demon. Using A.I., the LSAT Demon program tailors the example problems and explanations to each user based on their strengths and weaknesses. While it is an interesting tool, the program suffers from a lack of video instruction and a fairly high monthly fee.
Pros:
I. tutor helps reveal your weakest area
Private tutoring available for an additional fee
Cons:
Monthly fee for access
No video instruction, online exercises only
---

Velocity LSAT Prep
Founded by two friends who met in college, Velocity LSAT Prep promises to help students "kick the LSAT in the face." Behind the irreverent style is plenty of substance with in-depth explanations of over 9,000 authentic LSAT questions from previous tests. There is also a series of videos available that explain a wide variety of theoretical concepts that will appear on the test. Each membership lasts eight months. There's a lot of quality material in Velocity's LSAT online prep course, but the pricing is somewhat confusing. This is in part because the practice questions must be purchased separately, so costs can get out of hand pretty quickly.
Pros:
Explanations for thousands of authentic LSAT questions
Cons:
Only accessible for 8 months
You must purchase the practice questions separately
---
The Best In-Person LSAT Prep Courses in Washington D.C.
Griffon Prep:
Address-
1443 K Street
Washington, DC 20005
Phone Number-(202) 643-4743
Link-https://www.griffonprep.com/lsat.html#3
Why they are a good choice
Griffon Prep offers small classes (12 students maximum) and a comprehensive syllabus. In these classes, you will go over everything that the LSAT might throw at you. During the course, you will take five different practice tests to gauge where you are and what you need to work on. Free to attend extra study sessions are available on Fridays for those who need the extra help or just want to be that much more prepared. Griffon Prep is located in McPherson Square, only blocks away from Chinatown.
Strategy Prep:
Address-
1050 Connecticut Avenue NW, 5th Floor
Washington, DC 20036
Phone Number-(202) 680-4561
Link-https://strategyprep.com/courses/live.php
Why they are a good choice
Strategy Prep offers an in-person class that gives you the flexibility to miss one every now and then. If you were to miss class, all of them are recorded, so you can catch up at home. You can even take the practice tests at home! Every instructor with Strategy Prep scored in the 99th percentile on the LSAT. They will go over each section with you and give you two or three strategies to best tackle each section of the test. Strategy Prep is just outside of Dupont Circle and only two blocks away from 1600 Pennsylvania Avenue.
DC Metro LSAT Prep:
Address-
1701 Pennsylvania Avenue NW
Washington, DC 20006
Phone Number-(202) 349-1450
Link-https://www.dcmetrolsatprep.com/
Why they are a good choice
DC Metro Prep prides themselves on catering your prep experience to your exact specifications. This one on one course gives you tons of flexibility, not only in what you learn, but how you learn it and how often you show up. While there are set packages, you can also choose to go session by session. If you think you need just a little tune up before the test, you won't need to commit to a full two month course. Located near the White House, there's plenty to do once you are done with class.
The Best Law Schools Near Washington D.C.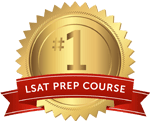 Get the #1-Rated LSAT Prep for free.
Try Risk Free
✓ No card required
✓ 1 minute setup