Syracuse Law School Overview
Celebrating its 125th year in 2020, the Syracuse University College of Law is located at the heart of New York State. It is one of 13 schools and colleges under Syracuse University, a private research institution.
From having 23 students when it opened in 1895, Syracuse Law now has over 10,000 alumni throughout 50 states and 39 foreign countries. Syracuse Law has its own state-of-the-art home, Dineen Hall, and this five-story 200,000-square-foot structure is considered one of the most impressive law school buildings in the world.
Apart from its on-campus Juris Doctor (J.D.) degree, Syracuse Law offers JDinteractive, an online law degree program approved by the American Bar Association (ABA). JDinteractive involves a mix of live online sessions, self-paced modules, on-campus classes, and experiential learning opportunities. The program's flexibility enables students who cannot move to the campus due to professional or personal obligations to pursue and finish their law degrees.
Syracuse Law has likewise partnered with the Whitman School of Management in running the first online joint J.D./M.B.A. degree program in the country. Beginning in 2015, MBA@Syracuse is accredited by the Association to Advance Collegiate Schools of Business (AACSB). MBA@Syracuse is also included in Princeton Review's list of top 25 online MBA programs and the U.S. News & World Report's top 40 best online MBA programs for veterans.
Aside from the online J.D./M.B.A. program, Syracuse Law also offers over ten joint degrees on-campus. Some of these programs are:
D./Master of Public Administration, with an option to pursue a Certificate of Advanced Study in National Security and Counterterrorism Law
D./Master of Arts in International Relations
D./Master of Arts or J.D. Ph.D. in Political Science
D./Master of Social Work
D./Master of Science in Communications
D./Master of Business Administration
D./MBA in Accounting or Finance
D./Master of Science in Forensic Science
D./Master of Science in Disability Studies
D./Master of Science in Computer Science
D./Master of Arts in Philosophy
D./Doctor of Philosophy
D./Master of Arts in History
Meanwhile, foreign-educated legal professionals who wish to study U.S. laws can apply for LL.M. in American Law. They can also specialize in several areas of study, including international, comparative, and domestic disability laws, intellectual property and technology commercialization, national security and counterterrorism, international business transactions, and international human rights.
Syracuse Law students go through robust advocacy training, which equips them with the skills they need to win legal cases in the real world. Syracuse Law's advocacy program includes competitions, and its students have won several national and regional awards. It has also been recognized multiple times by the New York State Bar Association as the best trial-skills law school in the state.
To further prepare students for legal practice, the Law School's curriculum provides several hands-on learning opportunities. Aside from experiential courses, students can participate in externships to earn credits while gaining legal experience within their target communities or areas of practice. They can also join one of the eight in-house clinics of Syracuse Law and hone their skills while providing quality legal support to Central New York's communities.
Syracuse Law boasts over 10,000 alumni spread throughout the nation and abroad. Among their most notable graduates are:
William H. Johnson, the college's first African American alumnus, and Bessie Seely, its first alumna, both graduating in 1903;
Joe Biden, U.S. Vice President and former senator;
Andrew Bakaj, former Department of Defense and Central Intelligence Agency (CIA) officer, currently founding and managing partner of the Compass Rose Legal Group;
David Crane, former Chief Prosecutor of the Special Court for Sierra Leone;
Elizabeth Strout, bestselling author whose work Olive Kitteridge won the 2009 Pulitzer Prize in Fiction;
Deborah F. Stanley, 10th president of the State University of New York at Oswego;
Grey Dimenna, ninth president of Monmouth University in New Jersey; and
Adam Leitman Bailey, founding partner of a real estate and litigation law firm that has taken in prominent cases like the Ground Zero Mosque and Trump SoHo.
Syracuse Law School Rankings
Many aspiring law students use school rankings to decide where to apply or pursue a degree.
Law schools consistently topping the rankings are often the toughest ones to get into but continue to receive a high number of applicants. A degree from these prestigious institutions can increase your chances of landing great career opportunities, such as joining high-revenue firms, soon after you graduate.
But other aspiring law students are using the rankings to select the best schools in areas where they already live or plan to practice. Doing so enables them to start broadening their local professional network while honing their skills in their preferred practice areas.
Going to a well-known law school in their locality offers students other advantages. It's a more feasible option for students who are juggling family, work, and the demands of law school, and it eliminates additional living and travel expenses. Moreover, students who are able to earn scholarships at local universities can complete their degrees with lower student debt.
Syracuse Law ranks at No. 2 in Princeton Review's list of most competitive students. In terms of bar passage among first-time takers, Syracuse ranks 33rd, topping New York State's overall passage rate by 15.7 percent. Meanwhile, the Law School ranks 111th in the U.S. News & World Report's 2021 list of the country's best law schools.
Syracuse Law School Admissions
What Is Syracuse Law School's Acceptance Rate?
Law schools vary significantly in terms of their acceptance rates. However, the most prestigious schools often post the lowest acceptance rates. The top-ranking law schools, for instance, are taking in less than a third of applicants, with Yale Law extending offers to only 9.7 percent of aspirants. Meanwhile, other schools are giving offers to over 80 percent of their applicants.
In the U.S., the average law school acceptance rate is about 45 percent. Syracuse Law School's acceptance rate is near this figure, at 54.6 percent. Most recently, it gave offers to 977 out of 1,790 aspiring law students. In 2018, the Law School posted a lower acceptance rate—46.2 percent—extending offers to only 963 individuals out of 2,086 who applied for admissions.
Students aiming to get into law school must also have strong academic credentials. Average GPAs in the top 14 (T14) schools ranged from 3.74 to 3.93. Meanwhile, the median undergraduate GPA of individuals accepted in Syracuse Law was 3.33. Those in the 75th percentile had a GPA of 3.51 while those in the 25th percentile had a 3.07.
Given the importance many law schools place on LSAT scores, J.D. applicants must prepare for this exam, as well. The median LSAT score of applicants who received offers from Yale and Harvard Law was 173. Accepted students in the other T14 schools had median LSAT scores of 166-171. Meanwhile, accepted J.D. applicants in Syracuse Law had a median LSAT score of 154.
Below is some key information on Syracuse Law School's 2023 admissions, entering class, tuition, and bar passage rates.
| | | | |
| --- | --- | --- | --- |
| | Applications | Offers | Matriculated |
| Class of 2023 | 1790 | 977 (54.58%) | 188 (10.5%) |
| | 25% | Median | 75% |
| GPA | 3.07 | 3.33 | 3.51 |
| LSAT | 151 | 154 | 156 |
Syracuse Law School LSAT Percentiles
| | |
| --- | --- |
| 75th percentile | 156 |
| 50th percentile | 154 |
| 25th percentile | 151 |
"Want to get into Syracuse Law School? Sign up for LSATMax"
2023 Entering Class Profile
| | |
| --- | --- |
| Number of Students | 508 |
| LSAT Score | 154 |
| Undergraduate GPA | 3.33 |
| % Women | 43.9% |
| % Students of Color | 5.1% |
What Is the Tuition for Syracuse Law School?
| | | |
| --- | --- | --- |
| | In-State Resident | Non-Resident |
| Full Time | $47,178 | $47,178 |
| Part Time | $40,682 | $40,682 |
What Are the Living Expenses at Syracuse Law School?
| | |
| --- | --- |
| On-Campus | $19,822 |
| Off-Campus | $18,322 |
What Are the Housing Options at Syracuse Law School?
| | |
| --- | --- |
| On-Campus | Yes |
| Off-Campus | Yes |
BAR Passage Rates at Syracuse Law School
| | |
| --- | --- |
| Reporting | 89.2% |
| First Time Takers | 213 |
| Syracuse Average | 81.1% |
| New York Average | 77.1% |
| National Average | 79.64% |
Application Deadlines
When will Syracuse Law's application materials be available?
Application materials are available online year-round through the Law School Admission Council (LSAC) and the Syracuse Law website.
When does Syracuse Law begin accepting applications?
Syracuse Law School is still accepting J.D. applications for Fall 2020. The college has moved the priority deadline from April 1 to August 5, 2020.
Aspiring students who have taken the LSAT on June 8 or July 13 can already submit their applications even before getting their test scores. Simply indicate your target test date, and Syracuse Law will review your application once they receive your LSAT score.
Note: if you have taken the Graduate Record Examination (GRE) within the past five years, you can apply under Syracuse Law's LSAT waiver policy.
How are applications to Syracuse Law submitted?
J.D. and JDinteractive applicants can submit their application requirements through the LSAC website.
Does Syracuse have an "early admission" or an "early decision" process?
Syracuse Law accepted Early Decision applications through LSAC.org from September 1, 2019 until January 15, 2020. The deadline aimed to accommodate applicants who were taking the LSAT exam in October and November 2019.
Syracuse Law School's Binding Early Decision Program is reserved for applicants of the three-year residential J.D. program and JDinteractive. By February 1, Early Decision applicants are informed by email whether they've been accepted, denied, or waitlisted for the Regular Decision process.
Successful Early Decision program candidates are eligible for merit-based scholarships. However, they must settle a $500 seat deposit by the specified deadline and confirm their intention to pursue their education at Syracuse Law.
How much is the application fee and when is the deadline?
| | |
| --- | --- |
| Application Fee | $75 |
| Early Decision Deadline | 1/15/20 |
| Regular Decision Deadline | 8/5/20 |
Does Syracuse Law grant interviews?
Syracuse Law's admissions process does not require interviews with aspiring students.
Employment After Syracuse Law School
| | |
| --- | --- |
| Median Salary Private Sector | $70,000 |
| Median Salary Public Sector | $55,667 |
Syracuse Law's graduates pursue careers in both the legal sector, as well as in business and public service. Below is some key employment data on their 2018 graduates.
About 79.7 percent of Syracuse Law School's 2018 graduates were employed in positions requiring Bar passage or where a J.D. degree was considered an advantage. Roughly half (46.2 percent) landed jobs in New York State. Other graduates pursued positions in Maryland (4.6 percent), New Jersey (4 percent), and in foreign countries (1.7 percent).
A third (34.7 percent) pursued private practice in law firms with less than 100 attorneys, while 6.3 percent landed positions in large law firms with over 100 lawyers. About 13.3 percent worked for businesses, 7.5 percent took on federal, state, or local clerkships, and 12.1 percent worked in government.
Graduates who worked in the private sector reported significantly higher salaries. The median starting salary among those in private practice was $70,000. Meanwhile, graduates who pursued public service careers had a median starting salary of $55,667.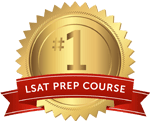 Get the #1-Rated LSAT Prep for free.
Try Risk Free
✓ No card required
✓ 1 minute setup