University of Richmond Law School Overview
The University of Richmond Law School in Virginia has been providing quality legal education since 1870. The private law school is accredited by the American Bar Association (ABA) and a member of the Association of American Law Schools (AALS).
Aside from a fulltime JD program, the University of Richmond Law School enables students to pursue a dual degree in Business Administration, a program created in partnership with the Robins School of Business. The law school offers JD Certificates of Concentration in Family Law and Intellectual Property. It also collaborates with the Virginia Commonwealth University in awarding four dual degrees: Health Administration, Social Work, Public Administration, and Urban Studies and Planning.
To prepare students for handling real-world cases, the University of Richmond Law School has designed several experiential learning opportunities in different fields in and around Virginia. It includes clinical placements, in-house clinics, D.C. externships, and practicum courses.
Under its Clinical Placement Program, law students work with national and international businesses, non-profit organizations, public interest attorneys, and government agencies. Students may also become student law clerks for state and federal judges, provide support to prosecutors, or try cases while supervised by licensed lawyers.
In 2015, the law school also started its D.C. Externship Program. Upper-level students joining the externship complete 500 hours of legal work in federal offices and non-profits in the U.S. capital.
The best students also participate in the law school's four in-house clinics—Children's Defense, Institute of Actual Innocence, Intellectual Property and Transactional Law, and the Jeanette Lipman Family Law Clinic. In these clinics, students work with real clients, represent the cases in court, and handle negotiations and legal documents, while supervised by law clinic directors and professors.
Richmond Law School students can also opt for clinical practicum courses. It is a golden opportunity to work with Virginia's companies, government, and civil society organizations on various projects. These courses include housing law, international business practice, international law, public policy research and drafting, prosecution, and immigration rights.
The University of Richmond Law School continues to inspire new graduates to advance in their careers through the Bridge to Practice Fellowship Program. The internship enables graduates to work with law firms, the government, and non-profits. Past fellowship recipients have completed internships in the Federal Public Defender, United States Congress, and the International Criminal Tribunal.
In 150 years, the law school has produced many discerning lawyers who went on to hold key positions in the private and public sectors. While some graduates pursued careers in other states or countries, a great deal made their mark in Virginia as judges, government officials, and private practice lawyers.
The University of Richmond Law School's notable alumni includes:
Willis Robertson, former U.S. congressman, and senator
Lawrence L. Koontz, Jr., retired Justice of the Supreme Court of Virginia
Marla Graff Decker, Chief Judge of the Court of Appeals of Virginia
Jose M. Cabanillas, former rear admiral of the United States Navy, and recipient of the Bronze Star Medal with Combat "V"
The law school complex is situated within the 350-acre campus of the University of Richmond. The campus is only six miles from the city center, which is home to myriad corporations, law firms, government offices, and commercial establishments. Students garner a wealth of opportunities to pursue externships in a range of specializations.
With the campus only minutes away from downtown Richmond, students can enjoy everything that Virginia's capital has to offer. They can visit the city's historic neighborhoods and buildings, explore the local street art scene, and enjoy farm-to-table dining experiences, and more.
University of Richmond Law School Rankings
A degree from one of the top law schools opens doors to prestigious and higher-paying careers, so many prospective onlookers judge law school's rankings to pick the best schools.
Students also consider a law school's location, looking for the best schools near their home or within the state where they wish to pursue a career. It also makes it easier to pursue local externships and network with professional connections even while finishing their law degree.
Prospective students consider how well a school can prepare them for the demands of the legal profession. They pick institutions specializing in a desirable field and have robust experiential learning programs to strengthen their lawyering skills.
Cost is another key factor, and universities near home may considerably reduce the expenses of completing a degree. Many who wish to study fulltime prioritize schools that are offering substantial scholarships. Such financial aid ensures that they finish their degrees without substantial student debts.
The University of Richmond Law School ranks 54th in the U.S. News & World Report's list of the best law schools for 2021. In 2017, it placed 5th in preLaw's list of private schools in the U.S. (based on employment outcomes, bar passage, and scholarship program).
The school has a strong clinical program and offers generous financial aid. For instance, in 2019, the school awarded scholarships to 86% of the entering class, with financial aid averaging $27,481.
University of Richmond Law School Admissions
What Is the University of Richmond Law School's Acceptance Rate?
A law school's ranking indicates how hard it is to get into the program, and most top-ranking law schools extend offers to less than 30% of applicants. The Top 3 schools only accept 9.72 to 17.86% of applicants.
The University of Richmond Law School's acceptance rate is not as steep as the top-ranking law schools, but getting is challenging. With an acceptance rate of only 41.86%, over half of its 1,775 applicants did not receive offers.
Students accepted into the law school have above-average GPAs and LSAT scores. The median GPA is 3.51, with the 75th percentile getting 3.66 and the 25th percentile with 3.23. Incoming students have a median LSAT score of 160, with the 75th percentile getting 161 and the 25th percentile with 155.
| | | | |
| --- | --- | --- | --- |
| | Applications | Offers | Matriculated |
| Class of 2023 | 1775 | 743 (41.86%) | 175 (9.9%) |
| | 25% | Median | 75% |
| GPA | 3.23 | 3.51 | 3.66 |
| LSAT | 155 | 160 | 161 |
University of Richmond Law School LSAT Percentiles
| | |
| --- | --- |
| 75th percentile | 161 |
| 50th percentile | 160 |
| 25th percentile | 155 |
"Want to get into the University of Richmond Law School? Sign up for LSATMax"
2023 Entering Class Profile
| | |
| --- | --- |
| Number of Students | 474 |
| LSAT Score | 160 |
| Undergraduate GPA | 3.51 |
| % Women | 47.3% |
| % Students of Color | 4.4% |
What Is the Tuition for the University of Richmond Law School?
| | | |
| --- | --- | --- |
| | In-State Resident | Non-Resident |
| Fulltime | $48,600 | $48,600 |
| Part-time | N/A | N/A |
What Are the Living Expenses at the University of Richmond Law School?
| | |
| --- | --- |
| On-Campus | $16,670 |
| Off-Campus | $16,220 |
What Are the Housing Options at the University of Richmond Law School?
| | |
| --- | --- |
| On-Campus | Yes |
| Off-Campus | Yes |
Bar Passage Rates at the University of Richmond Law School
| | |
| --- | --- |
| Reporting | 86.6% |
| First Time Takers | 142 |
| University of Richmond Law School Average | 86.2% |
| State Average | 72.4% |
| National Average | 79.64% |
Application Deadlines
When will the University of Richmond Law School application materials be available?
Interested applicants can access the law school application materials through the Richmond School of Law website year-round.
When does the University of Richmond Law School begin accepting applications?
Individuals who wish to be part of the Fall 2021 entering class can start submitting applications on September 1, 2020, until March 1, 2021. After March 1, the law school will still accept applications until all available slots are filled.
How are applications to the University of Richmond Law School submitted?
Interested students submit JD applications on the LSAC site. After receiving your application, the law school will email tracking instructions for the status checker.
Does the University of Richmond Law School have an "early admission" or an "early decision" process?
Yes, there is an early decision process. To be considered for the binding early decision program, students must apply by December 1, 2020, and complete it by December 15, 2020.
Students admitted into the law school's early decision program must withdraw their applications from other schools and cannot submit new applications.
How much is the application fee and when is the deadline?
| | |
| --- | --- |
| Application Fee | $50 |
| Early Decision Deadline | December 1, 2020 |
| Regular Decision Deadline | March 1, 2021 |
Does the University of Richmond Law School grant interviews?
No. The law school does not require interviews as part of its admissions process.
Employment After University of Richmond Law
| | |
| --- | --- |
| Median Salary Private Sector | $80,000 |
| Median Salary Public Sector | $55,000 |
Several months after graduation, these graduates have already settled in law firms, government offices, and businesses.
Among 120 graduates in 2019, 92.5% landed positions soon after graduation. Most (87.5%) were hired in positions that required bar passage or where the JD provided an advantage. Most 2019 graduates (77%) pursued opportunities within Virginia, while others started careers in the District of Columbia (5%) and Maryland (2%). Among 2017 and 2018 graduates, some found jobs in Florida and North Carolina, while a few worked internationally.
Of the graduates who reported their employment status, almost half (43.24%) secured positions in law firms—28.83% in companies with up to 100 lawyers and 14.41% in larger organizations. Other graduates worked in state or local clerkships (18.91%), businesses (16.21%), government offices (10%), public interest organizations (6.3%), education (3.6%), and federal clerkships (1.8%). Graduates who joined the private sector had a high median salary of $80,000, with a median salary of $55,000 for the public sector.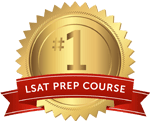 Get the #1-Rated LSAT Prep for free.
Try Risk Free
✓ No card required
✓ 1 minute setup