University of San Diego Law School Overview
The University of San Diego School of Law started up in 1954 and gained ABA approval in 1961. The school prides itself on building strong community ties within the student body and the wider world.
First-year law students find plenty to keep them busy at USD Law. Not only does the school offer comprehensive coursework, but students also get to experience externships and clinical experience from the first summer.
One of the most useful programs the school offers is the Student Bar Association Mentorship Program, which pairs first-year students with experienced counterparts. These mentors will guide their students through all aspects of studying at USD Law, from handling coursework to professional development and identifying areas of interest.
The University of San Diego Law School has a wealth of student organizations, catering to a wide array of causes and communities. There are over 40 student-led journals, teams, and organizations on campus, which allow students to become part of a diverse and dedicated community.
The Student Bar Association governs most of the organizations on campus, providing the groups with resources to organize networking events, represent group concerns, and host social activities. With such a wide range of groups and organizations, every student will have the opportunity to participate in an area of law they're interested in before graduating.
USD Law also offers plenty of opportunities for students to study abroad. The school offers two study abroad programs in France or England, as well as eight semester-abroad programs in a variety of European, South American, and Asian countries. Students participating in these programs can develop an understanding of different legal frameworks internationally, which enhances an understanding of the US legal system.
In addition to a strong student community, the school has some of the most prestigious faculty in the state. Most of the faculty are highly ranked, internationally recognized scholars who maintain the academic reputation of the school.
Adjunct faculty are often practicing lawyers and judges who bring practical expertise into the classroom. It facilitates a well-rounded and robust education in the law school.
USD Law has produced several notable alumni over the years and hosted Supreme Court judges as guest professors. Many USD Law alumni head into politics, including Shelley Berkley, Thomas P. O'Brien, and Nancy Halliday.
Life at USD Law isn't all about studies—the school also has a Live Well program that promotes a culture of care and wellness on the campus. Live Well offers several campus resources to all students and faculty, including a wellness center, various recreational activities, and outdoor adventures.
USD Law is an integral part of the University of San Diego campus, and students get to experience the rich social life of San Diego. The city is a hive of activity, from vibrant and exciting night clubs to amazing restaurants and fascinating cultural sites.
San Diego is also home to some of the best hiking trails in California, which is sure to please students who love the great outdoors.
No matter your interests, you'll find a warm welcome at USD Law.
University of San Diego Law School Rankings
A law school's ranking often plays an important part in a student's decision to apply. High-ranked schools are often more prestigious, which makes them appealing to anyone who wants to get into a lucrative law firm job straight out of school.
Rankings also affect how competitive a school is since everyone wants to get into a good school.
The more applicants to a particular law school, the lower the acceptance rate and the more competitive the school. In general, higher-ranked schools are more difficult to enter.
The University of San Diego School of Law ranks #83 in the US News and World Report rankings. These rankings look at all 240 law schools in the country and evaluate each according to a comprehensive set of criteria.
USD Law has consistently been in the top 100 law schools in the country, making it an appealing choice for any prospective law student.
University of San Diego Law School Admissions
When you first start considering law school applications, be sure to consider the school's acceptance rate. Not only is it an indicator of the school's prestige, but it's also an excellent way to judge your chances of acceptance if you apply.
A school's acceptance rate is the result of two factors: how many students apply and how many students the school wants to accept. Most law schools have a set amount of first-year students they can take without overwhelming the resources and faculty. Even the largest law schools will only take about a thousand students per year.
The second factor is how many people apply. There are many reasons why people choose a specific law school, including prestige, rankings, and cost. The more prestigious a school is, the more people tend to apply.
Since highly ranked law schools often have a limited number of spaces available, these institutions can only take a small fraction of applicants. Prestigious schools will often have acceptance rates in the single digits, which means that prospective students need to stand out from the crowd to be guaranteed a spot on the list.
Competitive schools often have significantly higher average LSAT and GPA scores, choosing only the cream of the crop. While you can scrape by with a poor LSAT and enter a low-ranked school, you'll need a much higher score to get into a competitive law school.
The University of San Diego School of Law has an acceptance rate of 40%, which is below the national average of 45%. The acceptance rate makes USD Law a competitive school to enter, though it is still relatively accessible to students with reasonable LSAT scores.
What is the University of San Diego Law School Acceptance Rate?
| | | | |
| --- | --- | --- | --- |
| | Applications | Offers | Matriculated |
| Class of 2023 | 3287 | 1331 (40.49%) | 261 (7.9%) |
| | 25% | Median | 75% |
| GPA | 3.19 | 3.52 | 3.63 |
| LSAT | 156 | 159 | 161 |
| | | | |
| --- | --- | --- | --- |
| | Applications | Offers | Matriculated |
| Class of 2022 | | 35.4% | |
| | 25% | Median | 75% |
| GPA | 3.23 | 3.53 | 3.63 |
| LSAT | 156 | 159 | 161 |
University of San Diego Law School LSAT Percentiles
| | |
| --- | --- |
| 75th percentile | 161 |
| 50th percentile | 159 |
| 25th percentile | 156 |
2019 Entering Class Profile
| | |
| --- | --- |
| Number of Students | 737 |
| LSAT Score | 159 |
| Undergraduate GPA | 3.52 |
| % Women | 49.1% |
| % Students of Color | 2.7% |
What is the Tuition for the University of San Diego Law School?
| | | |
| --- | --- | --- |
| | In-state Resident | Non-Resident |
| Full-time | $48,831 | $48,831 |
| Part-time | N/A | N/A |
What are the Living Expenses at the University of San Diego Law School?
| | |
| --- | --- |
| On-Campus | $21,170 |
| Off-Campus | $21,170 |
What are the Housing Options at the University of San Diego Law School?
| | |
| --- | --- |
| On-Campus | Yes |
| Off-Campus | Yes |
Bar Passage Rates at University of San Diego Law School
| | |
| --- | --- |
| Reporting | 98.8% |
| First-time takers | 254 |
| The University of San Diego Average | 74.5% |
| State Average | 66.5% |
| National Average | 79.64% |
Application Deadlines
When will the University of San Diego application materials be available?
The University of San Diego School of Law uses the LSAC system to process applications. Prospective students can register on the LSAC and receive their application materials without delay to begin the application process.
When does the University of San Diego begin accepting applications?
USD Law accepts applications as soon as the LSAC is open. Admissions start on a rolling basis from September 1st. The sooner you apply, the sooner you'll receive your decision notification.
How are applications to the University of San Diego submitted?
All applications go through the Law School Admission Council (LSAC) portal. Applicants must register on CAS and submit the following:
Completed application
Personal statement
Official transcripts
Letters of recommendation (optional)
Current resume (optional)
Does the University of San Diego have an "early admission" or an "early decision" process?
Yes. The deadline for the early admission process is December 15th. Students that receive an early decision must withdraw applications to any other law school and enroll at USD Law.
How much is the application fee and when is the deadline?
USD Law doesn't have an application fee. The regular admission priority filing deadline is February 1st, while the regular deadline is July 31st. The early decision deadline is December 15th.
| | |
| --- | --- |
| Application Fee | No |
| Early Decision Deadline | December 15th |
| Regular Decision Deadline | July 31st |
Does the University of San Diego grant interviews?
No. The USD Law admissions council recommends highlighting any relevant personal information in your personal statement.
Employment After University of San Diego Law School
| | |
| --- | --- |
| Median Salary Private Sector | N/A |
| Median Salary Public Sector | N/A |
7% of graduates in the class of 2019 were employed one year after their graduation
9% were employed full-time in positions that required bar passage, while three graduates stayed in academia to pursue a graduate degree
Most (69.5%) of the graduates employed found work in private practice
9% found work in the public interest, government, and judicial clerkships sector
6% of graduates went into business
Graduates tended to stay close to home, with 86% staying in southern California. Several others moved further away to New York, Colorado, Oregon, Texas, and Hawaii.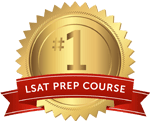 Get the #1-Rated LSAT Prep for free.
Try Risk Free
✓ No card required
✓ 1 minute setup