Villanova Law School Overview
Villanova University is the oldest Catholic university in Pennsylvania. The private institution officially opened in 1953, marking the beginning of legal education tradition at Villanova Law School. Located just outside of Philadelphia, Villanova has an excellent campus with all the modern facilities required for a world-class education in various fields and concentrations.
Villanova Law School is fully-approved by ABA and is a member of the American Association of Law Schools. More than 700 full-time students attend Villanova Law School's JD program, which offers more than 100 different courses, clinics, practical workshops, work-study programs, and more.
Villanova Law School tries to mix a traditional approach of academic rigor and high standards, necessary for producing world-class legal minds with modern techniques, technology, and practical experience that help graduates find employment after graduation. The school's commitment to modernizing education and providing state-of-the-art facilities to students was evident in the construction of the new Law School building, inaugurated at the beginning of the 2009-10 school year.
Besides the full-time JD program, Villanova Law School offers several other unique programs that add value to graduate students' education. One example is the Joint JD/MBA program organized by Villanova Law School and Villanova School of Business. Students who attend the Joint JD/MBA program get an accelerated path to take courses that provide credits for both degrees.
Another example is the Graduate Tax Program, an interdisciplinary degree run by the Villanova Law School and Villanova School of Business, which provides an accelerated path to JD candidates to acquire a Master of Science in Taxation degree (MST).
Villanova Law School excels in its commitment to producing a nurturing and inclusive environment for learning. The school motto, Veritas, Unitas, Caritas, is at the heart of the University and all of its schools, creating a friendly and fraternal relationship between the faculty and students from different backgrounds.
Villanova Law School has an active alumni organization which totals more than 10,000 lawyers practicing law world-wide. Despite regular events and networking opportunities, the Villanova Law School alumni work hard to give back to their school and provide future students with an even better educational experience.
Villanova Law School Rankings
When narrowing down law schools you want to apply to, you must pay attention to the law school rankings. Law school rankings try to combine the academic qualities, faculty expertise, and the infrastructure and facilities available to students into one coherent ranking. Additionally, law school rankings consider the influence and prestige of the law degree a certain school will provide you.
All these factors play an important role in securing quality employment and choosing a career path with a lot of potential. When looking at your resume after law school, you can be sure your future employer will check out the name of the law school you attended and, depending on its ranking, their decision might vary.
Law school rankings by News and World report rank Villanova Law School as the 71st best law school in the US. Additionally, the value of Villanova Law School shows in the 66th ranking of private-sector salaries for Villanova Law School graduates by PublicLegal.
Villanova Law School Admissions
What Is the Villanova Law School Acceptance Rate?
Being accepted into law school is often a long, difficult, and stressful process. Law schools publicly publish their acceptance rates every year to help prospective students better understand what it takes to get into that particular school and evaluate whether the school is the right fit for them.
Factors such as school ranking, prestige and tradition, the number of students applying each year, curriculum and degree types, and academic requirements all greatly influence the school's overall acceptance rate. The higher the school ranks in any of these factors, the chances are that its acceptance rate will plummet into single digits.
It is not unusual that elite schools like Harvard, Yale, etc. have notoriously low acceptance rates. They are extremely selective of their incoming students, have very rigorous academic standards, and require plenty of additional factors to support a winning application. This does not mean that schools with higher acceptance rates offer no value or quality education, but it is a clear indicator of what you can expect in terms of competition when applying.
Villanova Law School is one of the more accessible law schools ranked in the Top 100, hailing an excellent 48.53% acceptance rate. This is mostly due to its regional/local appeal to students. The number of cross-country applications tends to be low, keeping the acceptance rate high. The Class of 2023 submitted 1,535 applications, 745 of which received offers. The median GPA of the applicants was 3.57, and the median LSAT score was 156.
| | | | |
| --- | --- | --- | --- |
| | Applications | Offers | Matriculated |
| Class of 2023 | 1,535 | 745 (48.53%) | 164 (10.7%) |
| | 25% | Median | 75% |
| GPA | 3.27 | 3.57 | 3.74 |
| LSAT | 152 | 156 | 158 |
Villanova Law School LSAT Percentiles
| | |
| --- | --- |
| 75th percentile | 158 |
| 50th percentile | 156 |
| 25th percentile | 152 |
2023 Entering Class Profile
| | |
| --- | --- |
| Number of Students | 492 |
| LSAT Score | 156 |
| Undergraduate GPA | 3.57 |
| % Women | 50% |
| % Students of Color | 5.50% |
What Is the Tuition for Villanova Law School?
| | | |
| --- | --- | --- |
| | In-State Resident | Non-Resident |
| Full Time | $42,540 | $42,540 |
| Part-Time | N/A | N/A |
What Are the Living Expenses at Villanova Law School?
| | |
| --- | --- |
| On-Campus | N/A |
| Off-Campus | $22,732 |
What Are the Housing Options at Villanova Law School?
| | |
| --- | --- |
| On-Campus | Yes |
| Off-Campus | Yes |
Bar Passage Rates at Villanova Law School
| | |
| --- | --- |
| Reporting | 80.4% |
| First Time Takers | 214 |
| Villanova Average | 94.8% |
| Pennsylvania Average | 80.2% |
| National Average | 79.64% |
Application Deadlines
When will the Villanova Law School application materials be available?
Villanova Law School offers all the necessary materials and documentation online year round.
When does Villanova Law School begin accepting applications?
The admission process for Villanova Law School begins on September 1st every year, and the deadline for submitting applications is on April 1st for the upcoming school year. All applications submitted between September 1st, 2021 and April 1st, 2022 will be a part of the Fall 2022 semester admissions procedure.
How are applications to Villanova Law School submitted?
Villanova Law School requires that students apply online and participate and register with Credential Assembly Service (CAS) at the LSAC website during the application year.
Does Villanova Law School have an "early admission" or "early decision" process?
Villanova Law School offers two rounds of the early decision process. The first round has a December 15th as a deadline for submitting applications for early decision. Villanova Law School makes decisions on the first round by December 31st.
The second round of early decisions has a March 15th deadline for application. Villanova Law School makes decisions on the second round by March 31st.
How much is the application fee and when is the deadline?
| | |
| --- | --- |
| Application Fee | NA |
| Early Decision Deadline 1 | December 15th |
| Early Decision Deadline 2 | March 15th |
| Regular Decision Deadline | April 1st |
Does Villanova Law School grant interviews?
Yes, Villanova Law School grants interviews through Interview Program, but the interviews are on an invitation-only basis. Usually, students who need to provide additional information to admissions or clarify some things from their application might receive an interview invitation.
Employment After Villanova Law School
| | |
| --- | --- |
| Median Salary Private Sector | $80,000 |
| Median Salary Public Sector | $48,847 |
Villanova Law School Class of 2019 had an employment rate of 90% within a year from graduating, and 0% of students decided to pursue further education.
In total, 206 graduates of Class of 2019 managed to find a job after graduation from those who reported their employment record to Villanova Law School.
120 out of 206 graduates managed to find a job within Pennsylvania. New Jersey with 26 and Delaware with 16 are the other two states where most graduates found a job.
Law firms were the major employer of Villanova Law School graduates, with 109 graduates finding a job (52.9%). The size of the law firms is quite diverse with 23 graduates going to small 1 to 10 attorney firms, 8 went to 11 to 25 attorney firms, 19 went to 26 to 50 attorney firms, 11 went to 51 to 100 attorney firms, 15 went to 101 to 250 attorney firms, 5 went to 251 to 500 attorney firms, and 28 went to 500+ attorney firms.
The second-largest employer of Villanova Law School Class of 2021 graduates was the business and industry sector, with 24 graduates or 11.65% landing a job for a corporate employer.
The government employed 13 or 6.3% Villanova Law School graduates from the Class of 2019.
The public interest sector followed with 10 Villanova graduates, good enough for 4.85%.
50 Villanova Law School graduates landed either federal or local/state clerkships,27% of the Class of 2021.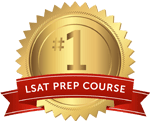 Get the #1-Rated LSAT Prep for free.
Try Risk Free
✓ No card required
✓ 1 minute setup