We're hearing it more often — a growing horde of future LSAT takers asking us, with nervous urgency, whether the Logic Games section will disappear from the LSAT in 2023. And, if Logic Games meets its demise, what will replace it?
The short answer to that question is that the Logic Games section isn't going anywhere until at least June 2023 — the last scheduled LSAT on LSAC's docket. All the currently scheduled LSATs will have the same three scored sections you've come to know and, well, maybe not quite love: Logical Reasoning, Reading Comp, and, yes, Logic Games. (For a bit of background on why everyone seems to think the Logic Games section will be disappearing, check out this article.)
And, the Logic Games section probably isn't going anywhere for the remainder of 2023 either. Before the LSAT makes major changes, we'll hear about a whole slew of studies and announcements. While LSAC made its first known foray into testing in June 2022, it still hasn't formally announced how the section might change. (Also, for what it's worth, LSAC said it set a goal to complete its research into changing the Logic Games section by 2023 — not to remove the Logic Games section by 2023.)
But if you're planning on taking the LSAT in 2024 or later, there's a good chance that your Logic Games section — officially titled the Analytical Reasoning section, by the way — will look quite a bit different than the one administered now. And if you're wondering what that section may look like, you now have an opportunity to find out. LSAC recently announced that it is launching a field-study program to research alternative ways to test analytical reasoning and is asking for as many participants as possible. LSAC will hold these studies from December 16-17, 2022, which will provide participants with the first glimpse into the new Logic Games section.
Participants in this study will take a remote version of two Logic Games sections, which will include normal LG questions and the new, alternative "Analytical Reasoning" questions that may eventually replace those normal LG questions. So, anyone who wants to get an exclusive, sneak preview of the new version of the Logic Games section can sign up for these studies. Registration is open now through Monday, November 28. You can sign up through LSAC.
Of course, this is just a study. The questions presented may not resemble the questions that do eventually replace the current Logic Games questions, if that ever happens. But, before the LSAT went digital in 2019, LSAC hosted many similar field studies. The testing interface presented in these studies was reportedly very similar — if not identical — to the interface that showed up on tablets in 2019. Perhaps these Logic Games studies will provide a similarly accurate glimpse into the future.
For anyone who doesn't plan on taking the test in 2024 or later or who needs a bit more of an incentive than "helping out the scientific process," LSAC has added a few sweeteners for participants. Participants in this study will not only see previously unreleased Logic Games questions during the study, but they'll also get copies of the questions themselves after the study. Additionally, participants in the study will get their choice of:
One free Score Preview for an upcoming LSAT administration (which normally costs $45)
One free Credential Assembly Report (CAS) Report (which normally costs $45)
A free Law School Success subscription for one year (which normally costs $99), or
Two free test prep books (LSAT SuperPrep and LSAT SuperPrep II) (which normally cost around $34)
So, participation in this study can help alleviate some of the costs associated with studying for the LSAT or applying to law school.

Undoubtedly, we'll be keeping close tabs on these studies. Because no matter what new form the Logic Games section may take, we'll find a way to make sure our students continue to get the best LSAT preparation available.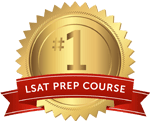 Get the #1-Rated LSAT Prep for free.
Try Risk Free
✓ No card required
✓ 1 minute setup