MBE Practice Questions
MBE Question Bank
($395)
---
Supplement your bar prep with 1,950+ REAL, officially licensed MBE questions from previous bar exams.
Instant and lifetime access in-app and online.
Explanations and analytics included.
MBE Question Bank Features

Instant Lifetime Access
Access our course instantly and keep it for life (even though we are confident you won't need it that long).

Study Anywhere, Anytime
Access online from any web browser (Internet required) as well as in-app (Internet not required).

Real Questions Only
Over 1,950 real MBE questions, including Online Practice Exams (OPE) 1-4 & the MBE Study Aid.

Unbeatable Content
BarMax's founders and professors are Harvard Law School alumni.

Higher Pass Rates
BarMax has the highest overall pass rates, and we release our rates when most bar prep companies refuse.
Flexible Payment
BarMax offers scholarships and discounts, plus 0% financing available from Affirm with payments as low as $20/month.
Features Designed to Help You Pass the MBE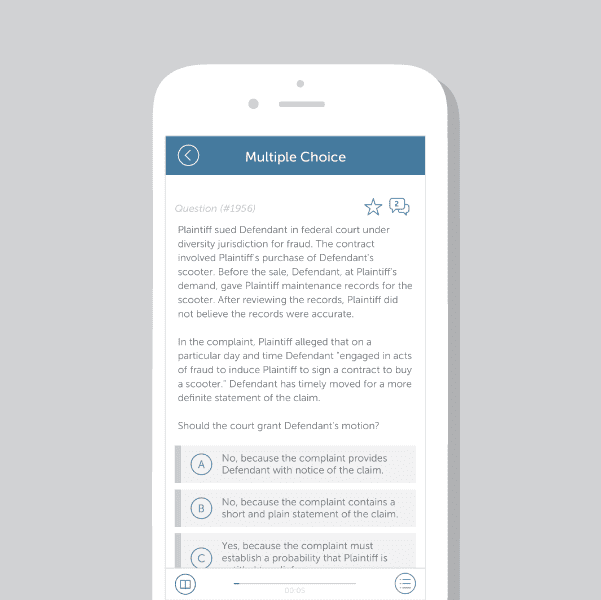 1950+ Real MBE Questions
Prepare with real, officially licensed questions from previous bar exams written by the National Conference of Bar Examiners (NCBE).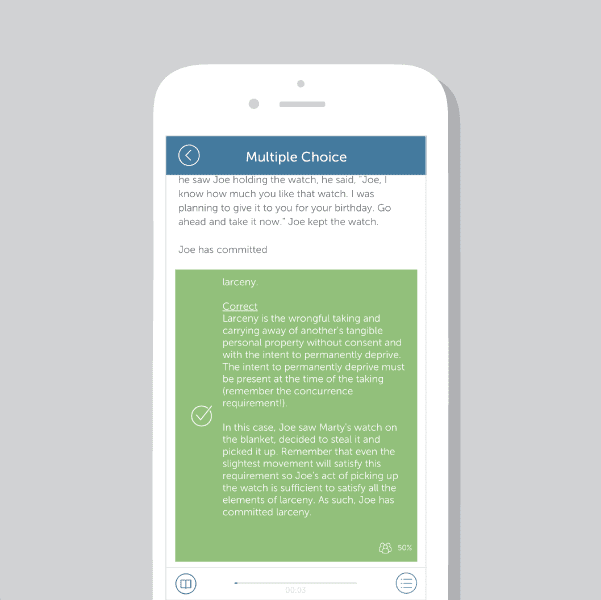 Detailed Explanations
All questions include detailed answer choice explanations to ensure you understand the reasoning as well as the black-letter law.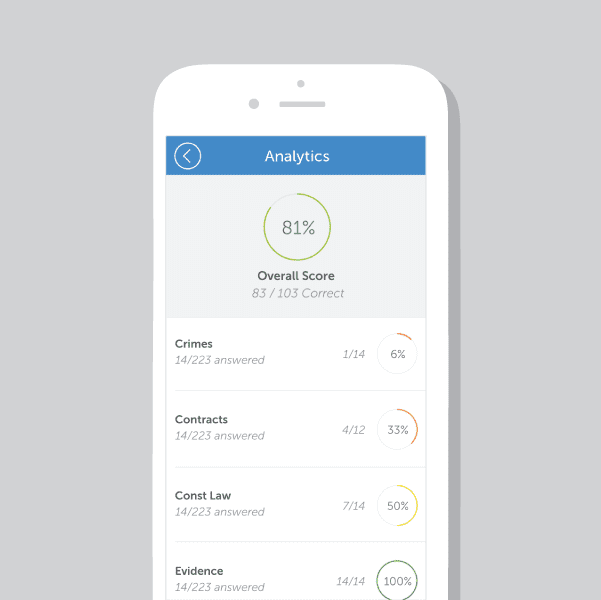 Personalized Analytics
Our analytics track your progress, highlighting your weaknesses, so you can maximize your precious time.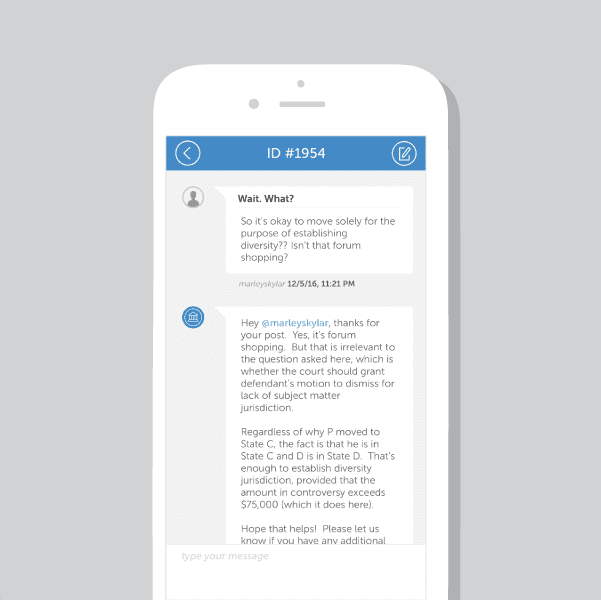 Message Boards
Access message boards and read discussions between students and BarMax instructors.