Jackson is the capital city and the largest city in the state of Mississippi. This is a city that sits on the Pearl River and was named after former US president Andrew Jackson. It hasn't always been the biggest city in Mississippi. That happened in the 1920s when it surpassed Meridian, when Jackson produced several notable musicians with the genres of jazz, folk, gospel, and blues, earning it the nickname "The City with Soul." These days, there is still plenty to do in Jackson. There are several museums, including the Medgar Evers Home Museum and the Mississippi Children's Museum. There are plenty of parks for those who enjoy being outside in the warm climate. There is also plenty of shopping and dining, with more on the way. Downtown Jackson is currently undergoing a $1.6 billion development. This could be very attractive for young professionals looking for a vibrant city on the up and up. Those working in law will like the compensation as well: lawyers in Jackson make on average $90,000 per year.
If you are a student and are looking to attend law school in Jackson, you have an option right in your own backyard with the Mississippi College School of Law. This isn't one of the prestigious schools in the country, but it is fully accredited. This could be a great school for a student who hit their stride late in their academic career and maybe didn't realize until their last couple of undergrad years that they wanted to go to graduate school.
This doesn't mean that getting into Mississippi College is easy. You can have a checkered academic resume and still get in, but to do that, you are going to need to perform very well on the law school admission test, known as the LSAT. The LSAT has been stressing students out for years not just because of what it means for their future, but also for its famed difficulty. However, with a solid plan and plenty of studying, you can go into the LSAT with a head full of confidence. To help you achieve this, you will want an LSAT prep course.
You may think that the search for an LSAT prep course is a simple matter of typing "LSAT prep" into your preferred search engine and choosing the first one that pops up. We would advise against this. You'll see that there are so many options available, and not only that, but each course is unique. There will be plenty to consider, but what it really comes down to is finding a course that gives you the best chance to be as prepared as you can be going into the LSAT. This is especially crucial when you consider the importance of the LSAT. Not only is this test consequential for your immediate academic future, but for your professional future down the road as well. How can you know which LSAT prep course is right for you?
This article will go over some of the most important factors you should consider when searching for an LSAT prep course. Using the information provided, you should be able to more easily and confidently choose an LSAT prep course that you think is appropriate for your needs. Before we look at some of the critical factors of LSAT prep, there are some things we think you should be looking out for right from the get-go. Those things are:
Actual LSAT questions from years previous.
Detailed video/in-person explanations of the types of questions you'll receive.
A sliding scale for pricing.
A support system to help you with your prep even when you are not in class.
Online vs In-Person LSAT Prep Courses
Location is one of the more important considerations you can make when it comes to your LSAT prep experience. We would advise that it also be the first thing that you consider in your search. When you think about the amount of time that will be spent studying for the LSAT, it makes sense that you will want to choose a venue that will allow you to focus while being comfortable.
When it comes to location you will be choosing between in-person or online LSAT prep. Traditional thinking might place a student in the classroom, but with modern technology, online courses are able to offer the same amount of resources and the same amount of support as in-person LSAT prep. Ultimately, these courses have the same goal of getting you fully prepared for the LSAT, but they achieve this goal in different ways. What are the reasons for choosing one over the other? Let's take a look.
Students who feel more comfortable in a classroom setting with an instructor looking over them will prefer in-person LSAT prep. In-person LSAT prep will place you in a classroom with an instructor and a group of peers. This group of peers effectively operates as a built-in support system where you can bounce ideas off each other, see different perspectives on the LSAT, and have that much extra help for trouble areas. Class sizes are kept small to make sure that each student has ample access to the instructor. These instructors all have some level of expertise on the LSAT, though hiring guidelines per course will differ. Students who want to know the hiring guidelines can typically find that information on the website for the course.
Once outside of the classroom, students will receive extra learning in the form of video lessons. For a lot of courses, these video lessons are only available for the duration of a session, while others let you access them after you graduate. LSAT prep courses typically last for 6-8 weeks, meeting once or twice a week during that time. Because of this, the scheduling for in-person LSAT prep is inflexible at best. That's not the only downside to in-person LSAT prep. These courses can range from very expensive to prohibitively expensive.
If you prefer more flexibility, then you will want to opt for an online LSAT prep course. Online LSAT prep courses are taught via video lessons which means that you get to choose your venue when you study. Maybe you prefer the coffee shop down the street. Maybe you prefer your kitchen late at night when it is perfectly quiet. Another perk of online courses is that you can do them whenever you would like as well. This could be especially attractive for students who are in the middle of a career change and need to find time to study while still holding down a job.
The flexibility is also great for students who prefer to learn at their own pace. With online LSAT prep, you never have to worry about the embarrassment of falling behind or the boredom of getting ahead. Sure, you won't have a group of peers or an instructor, but you will have support through email. Some courses even offer 24-hour support for students who need to study during the off-hours of the day. One of the other perks of online LSAT prep is that these courses are much more affordable than in-person LSAT prep. In fact, online LSAT prep costs only a fraction of what in-person LSAT prep costs. When you take into account the flexibility, accessibility, and affordability, it is no wonder that online LSAT prep has gotten as popular as it has.
Practice exams are one of the most crucial elements of LSAT prep. When searching for a course, you need to make sure that practice exams are offered. Practice exams allow you to see how you are stacking up to the looming LSAT ahead of time, work on your weaknesses, and really hone in on a strategy. You will also get an accurate feel for what to expect on the LSAT because these practice exams are typically actual LSATs from previous years. Different courses will distribute these in different ways. Some courses will only give out a few at strategic times during a course, while others might give you as many as you want to be taken whenever.
Pros of an In-Person Course:
In-person resources such as teachers, books, and peers.
A structured system that goes at a specific pace, allowing you to focus on one thing at a time.
Take practice tests in a realistic environment.
Pros of an Online Course:
Make your own schedule.
An expansive list of readily available resources.
Less expensive than In-Person.
Personalized problem-solving.
Take as many practice tests as you want.
Best Online LSAT Prep Courses in Jackson

LSATMax LSAT Prep Course
Your secret weapon for getting accepted to the law school of your choice, the LSATMax online LSAT prep course from TestMax, is guaranteed to raise your scores. For a reasonable one-time fee, you'll get instant access to a huge arsenal of tools to help you prepare for the exam on your own time. With countless five-star reviews across TrustPilot, Google Play, and the Apple App Store, LSATMax is clearly the best online LSAT course available.
What makes LSATMax the best online prep course for any pre-law student looking to max out their LSAT scores? First, because it's available on both web and mobile, you will be able to access your course materials at any time. Next, unlike many online courses that use practice questions written by so-called experts, LSATMax only uses actual questions that have appeared on the LSAT. Your membership gives you access to up to 9,000 questions.
There are three LSATMax course packages available. All three contain the full LSATMax course catalog with over 100 hours of video from instructors who have all scored in the 99th percentile on the LSAT themselves. You'll also have opportunities to get personalized help from our instructors via real-time chat, message boards and scheduled office hours Q&A sessions. All students can also access their sample questions using LSATMax's digital LSAT simulator for an authentic experience that replicates and gets you ready for the real LSAT.
Course Packages Available:
All LSATMax packages contain the full course catalog and a subscription to LSAT Prep Plus which gets you access to every LSAT practice exam available from the LSAC. You can choose between 3 flexible packages that give you access for the length of time you need to study for the LSAT.
LSATMax 60: This package gives you 60-day access to the full LSATMax course. It is great for students who have a shorter amount of time to study before their exam or who only need to raise their score a few points.
LSATMax 180: This 180 day access package is designed to fit the needs of most students by giving access to the course for longer than the average time spent studying for the exam.
LSATMax 365: This package is the best value for those who have a longer time frame to study for the exam or need to raise their score as much as possible.
No matter which package you choose, TestMax offers 0% financing for up to a full year through Affirm. Remember, the earlier you begin preparing for the LSAT, the higher your scores will be.
Pros:
Get instant access to flexible packages and pricing
Guaranteed to boost your LSAT score or your money back
Interactive instruction with real LSAT experts
Digital LSAT simulator for 100% realistic test experience
---

Velocity LSAT Prep
Founded by two friends who met in college, Velocity LSAT Prep promises to help students "kick the LSAT in the face." Behind the irreverent style is plenty of substance with in-depth explanations of over 9,000 authentic LSAT questions from previous tests. There is also a series of videos available that explain a wide variety of theoretical concepts that will appear on the test. Each membership lasts eight months. There's a lot of quality material in Velocity's LSAT online prep course, but the pricing is somewhat confusing. This is in part because the practice questions must be purchased separately, so costs can get out of hand pretty quickly.
Pros:
Explanations for thousands of authentic LSAT questions
Cons:
Only accessible for 8 months
You must purchase the practice questions separately
---

Law School Admission Council Official LSAT Prep
https://www.lsac.org/lsat/prep
The Law School Admission Council (LSAC) is the organization that administers the actual LSAT, so their official prep course is definitely worth looking at. While this is one of the least expensive LSAT prep products available, there are also some large omissions. First, the LSAC only uses practice tests for their online platform, not authentic LSAT questions from past tests. Second, while access to the real test interface is a nice touch, there is little actual instruction in this package. Due to the low price and these missing pieces, this service is best used as a supplement to your study rather than your primary prep course.
Pros:
Uses the real LSAT test interface
Low price
Cons:
Just the practice tests, so no instruction is included
Practice questions aren't taken from real LSATs
---
Best In-Person LSAT Prep Courses in Jackson
Kaplan
Address- Millsaps College, 1701 N. State Street, Jackson, MS 39210
Phone Number- (800) 527-8378
Link- https://ww2.kaptest.com/lsat/in-person-course/scheduler/classes?zip=39056
Why they are a good choice
Kaplan is one of if not the biggest test prep firms in the country. You can find them in most major American cities, plus cities with universities or colleges in them, including this course—which is the only traditional in-person LSAT prep course in Jackson. One of the perks of Kaplan is that you are generally doing your test prep within the halls of a university, with access to the university library. Kaplan also goes out of their way to make sure that students have all the time and resources that they need to be ready for the LSAT. Outside of the classroom, students will be able to access the Kaplan video-on-demand service, which offers extra lessons on your journey towards the LSAT. Kaplan holds classes at Millsaps College, 10 minutes north of downtown Jackson.
Mississippi College School of Law LSAT Review
Address Mississippi College School of Law, 151 E. Griffith Street, Jackson, MS 39201,
Phone Number- (601) 925-3262
Link- https://law.mc.edu/admissions/apply/lsat-preparation
Why they are a good choice
This is not exactly a prep course, but a prep recap. This recap is recommended for students after they have finished their LSAT prep. With the Mississippi College LSAT review, you will have access to a couple more practice exams, plus, instructors will go over your answers and explain each section of the LSAT. Mississippi College LSAT review is meant to tie everything you learned in LSAT prep or your own studies together, helping you to finalize your strategy and have a better overall understanding of the LSAT. This review is located at the Mississippi College School of Law, right in the heart of downtown Jackson.
The Best Law Schools Near Jackson
Interested in going to the best law school near Jackson? Check out the best law schools in Mississippi.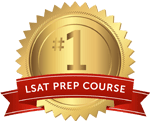 Get the #1-Rated LSAT Prep for free.
Try Risk Free
✓ No card required
✓ 1 minute setup