It might not be the first city that most people think of when they imagine living in the state, but Spokane, Washington is a beautiful mountain town that's as appealing as Seattle in many ways. Surrounded by stunning forests just west of the Rocky Mountains, the city is perfect for nature lovers, but it's a great place to live and work in other respects, too. Whether you come for the renowned breweries, coffee shops, or job opportunities in finance, technology, or the law, the second-largest city in Washington has a lot to offer.
Within the city is Gonzaga University, a school known to most outside the state for its perennially-excellent basketball team, but also a huge source of the region's legal professionals. With bar-passage rates that far exceed the state average in most years, you couldn't pick a better place to start off your legal career, but law students in the state are also well served by the law schools at the University of Washington and Seattle University on the Pacific coast, too.
No matter which of these three Washington schools you choose, you'll be well prepared for a career in law. Each one has a great reputation, so you won't struggle to find work, and lawyers in Spokane earn an average salary of around $95,000 per year—which goes even further in Spokane than it does in expensive but trendy cities like Seattle.
But there are several steps to take before you start bringing in such a paycheck. You'll need to graduate from law school and pass the bar first, but even before that comes the first checkpoint in your burgeoning legal career—the LSAT.
The LSAT is famously difficult, but with the proper preparation it can be much more manageable. Succeeding on the LSAT requires a combination of intelligence, test-taking skills, and confidence. Without properly structuring your preparation it can be hard to get all of these pieces in place, but you can make the experience much more manageable by choosing a high-quality prep course.
But it's not enough to just enroll in any LSAT prep course and call it a day. They're not all created equal, and even some of the most expensive and time-consuming courses can be ineffective. So how can you find the right course?
That's where we come in. We've used our knowledge and experience of LSAT preparations to build this guide to choosing the best LSAT prep course for you. LSAT prep courses are not all created equal, so it's important to understand what makes each course unique. Then, the next step is to match these characteristics to your own learning style. There's no absolute best course for everyone, but we recommend choosing an LSAT prep course with all of the following:
Actual LSAT questions from years previous.
Detailed video explanations of the types of questions you'll receive.
A sliding scale for pricing.
A support system to help you with your prep even when you are not in class.
Online vs In-Person LSAT Classes
There is no perfect LSAT preparation class that completely meets everybody's needs. For this reason, the first thing you'll need to do is to figure whether you're going to choose an online or an in-person course. Both types have their own pros and cons that go beyond what makes each course within any category unique, so there's this decision is the most important one you'll make throughout the entire process.
If you prefer to study in the structure of an instructor-led classroom, you may want to opt for an in-person LSAT prep course. In-person courses take place in a classroom of your peers that's led by an expert in the LSAT, so you'll be able to bounce ideas off of your classmates and seek out advice and clarification directly from your teacher. This type of course is particularly good for anyone that struggles to stay self-motivated, since you'll be given a strict schedule to stick to rather than taking the lead in your own education.
But in-person courses aren't flawless. The lectures are often too large to allow each student to get much one-on-one interaction with the instructor, and the set schedule might be difficult to adhere to for students with a lot of other responsibilities. In-person LSAT prep courses also tend to cost quite a lot more than their online counterparts—and, as you'll see, you don't really get much value for this added cost.
As in-person courses stay stagnant and traditional while online options develop and proliferate, most experts now hold that online LSAT preparation is typically the superior option. No longer just a repository of resources that you pay to access like in the early days, online courses are now full-featured alternatives that can match and exceed classroom instruction. You'll still get a large supply of study materials, on-demand videos, and practice tests to take, but you'll also get to attend as many lectures as you want and speak with your instructors as often as you'd like—with the added benefit that this all takes place whenever and wherever you want. They're also far more affordable than in-person courses.
What you give up in structure by choosing an online LSAT prep course you gain in freedom. Many courses still offer scheduled exams, particularly at the start and end of each class, but you'll also be able to pick and choose practice exams, on-demand lectures, and other educational tools to use as frequently as you like. This enables you to structure your studying for your own needs, focusing on the areas of the LSAT that you're weak in so that you aren't forced to waste time and energy on your strengths.
For these reasons, online LSAT preparation is generally the way to go. In addition to the fact that they tend to offer a more effective learning experience, they're cheap, convenient, and normally packed with an excess of optional resources for further learning. And, now that the actual LSAT has switched from pen and paper to a test that takes place on a tablet, they're even more relevant to actual testing conditions.
Still, although they're generally preferable for most people, the most important thing to keep in mind is that you must choose a style of course that best matches your ideal style of learning. Think about how you best learn and retain new information, then compare your preferences to the strengths of each type of class:
Pros of an In-Person Course:
In-person resources such as teachers, books, and peers.
Structured system that goes at a specific pace, allowing you to focus on one thing at a time.
Take practice tests in a realistic environment.
Pros of an Online Course:
Make your own schedule.
Expansive list of readily available resources.
Less expensive than in-person.
Personalized problem solving.
Take as many practice tests as you want.
The Best Online LSAT Prep Courses in Spokane

LSATMax LSAT Prep Course
Your secret weapon for getting accepted to the law school of your choice, the LSATMax online LSAT prep course from TestMax, is guaranteed to raise your scores. For a reasonable one-time fee, you'll get instant access to a huge arsenal of tools to help you prepare for the exam on your own time. With countless five-star reviews across TrustPilot, Google Play, and the Apple App Store, LSATMax is clearly the best online LSAT course available.
What makes LSATMax the best online prep course for any pre-law student looking to max out their LSAT scores? First, because it's available on both web and mobile, you will be able to access your course materials at any time. Next, unlike many online courses that use practice questions written by so-called experts, LSATMax only uses actual questions that have appeared on the LSAT. Your membership gives you access to up to 9,000 questions.
There are three LSATMax course packages available. All three contain the full LSATMax course catalog with over 100 hours of video from instructors who have all scored in the 99th percentile on the LSAT themselves. You'll also have opportunities to get personalized help from our instructors via real-time chat, message boards and scheduled office hours Q&A sessions. All students can also access their sample questions using LSATMax's digital LSAT simulator for an authentic experience that replicates and gets you ready for the real LSAT.
Course Packages Available:
All LSATMax packages contain the full course catalog and a subscription to LSAT Prep Plus which gets you access to every LSAT practice exam available from the LSAC. You can choose between 3 flexible packages that give you access for the length of time you need to study for the LSAT.
LSATMax 60: This package gives you 60-day access to the full LSATMax course. It is great for students who have a shorter amount of time to study before their exam or who only need to raise their score a few points.
LSATMax 180: This 180 day access package is designed to fit the needs of most students by giving access to the course for longer than the average time spent studying for the exam.
LSATMax 365: This package is the best value for those who have a longer time frame to study for the exam or need to raise their score as much as possible.
No matter which package you choose, TestMax offers 0% financing for up to a full year through Affirm. Remember, the earlier you begin preparing for the LSAT, the higher your scores will be.
Pros:
Get instant access to flexible packages and pricing
Guaranteed to boost your LSAT score or your money back
Interactive instruction with real LSAT experts
Digital LSAT simulator for 100% realistic test experience
---

Manhattan Prep
https://www.manhattanprep.com/
Like most of the online LSAT prep courses in this list, Manhattan Prep has instructors with very impressive credentials. With over 20 highly qualified instructors to help you prepare for your LSAT, Manhattan Prep is focused on in-person test prep, but their "LSAT Interact" self-guided prep course is a viable option for students looking to prepare for the test on their own time. With over 60 hours of video lessons included, you'll also get access to lots of practice tests. There is also an option to upgrade your membership to include 1-on-1 tutoring.
Pros:
60+ hours of LSAT training from qualified instructors
Cons:
Does not track your performance on practice tests
Course enrollment lasts 6 months, but can be extended for a fee
---

Fox LSAT Demon
Before opening up his LSAT test prep service, Nathan Fox scored 179 on his LSAT, a near-perfect score that placed him in the 99.9th percentile of all test-takers. He's also personally written six books about preparing for the LSAT. Primarily focused on live LSAT prep courses, Fox LSAT has released their online-centered program called the LSAT Demon. Using A.I., the LSAT Demon program tailors the example problems and explanations to each user based on their strengths and weaknesses. While it is an interesting tool, the program suffers from a lack of video instruction and a fairly high monthly fee.
Pros:
I. tutor helps reveal your weakest area
Private tutoring available for an additional fee
Cons:
Monthly fee for access
No video instruction, online exercises only
---
The Best In-Person LSAT Prep Courses in Spokane
Gonzaga University, 502 E. Boone Avenue, Spokane, WA 99258
(800) 696-5728
Why they are a good choice
TestMasters holds classes at Gonzaga University in Spokane that are known for their excellent lectures. The curriculum was created by Robin Singh, the world record holder for having earned the most perfect LSAT scores, and delivered only by teachers who have scored in the top two percent on an official LSAT. If these excellent lectures aren't enough, you'll also have access to many supplementary materials, including every past official LSAT question and twenty full-length practice tests.
Gonzaga University, 502 E. Boone Avenue, Spokane, WA 99258
1-800-KAP-TEST
Why they are a good choice
Kaplan, the country's largest LSAT preparation firm, also offers in-person prep courses at Gonzaga. On top of high-quality instructors and a tried and true curriculum, Kaplan sets itself apart with its massive repository of resources. You'll have access to every single historical LSAT, and enough reading and on-demand lectures to cover any area of the test that you're struggling with.
Locations throughout Spokane, WA
1-888-342-9353
The only remaining in-person LSAT preparation services offered in Spokane are slightly different than the alternatives. Varsity Tutors concentrates on one-on-one tutoring, although they do also offer customized group classes. Unlike with Kaplan and TestMasters, this means that your curriculum will be structured towards learning the areas that you choose to concentrate on. This format is more flexible, but also more expensive. You'll also receive fewer resources to study from than you would with most prep courses, but your instructor will provide you with some practice tests to get you ready for the big day.
The Best Law Schools Near Spokane
1: Gonzaga University School of Law
2: University of Washington School of Law
3: Seattle University School of Law
Looking for the best law schools in the state? Check out this list of the best law schools in Washington.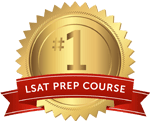 Get the #1-Rated LSAT Prep for free.
Try Risk Free
✓ No card required
✓ 1 minute setup