Washington is one of the best states at attracting and retaining top legal talent. Approximately 47 percent of lawyers in Washington attended one of the three programs on this list. The state is home to some of the finest universities in the country and known for its forward-thinking approach.
It is impossible to overstate the importance of picking a law school. Your program will provide the structural foundation necessary to pass the bar and practice law effectively. It can also shape the way you see and experience the field based on clinics, externships, and study abroad opportunities.
Our goal is to make picking a law school more manageable. We've researched and ranked the most prestigious programs in Washington, so you can understand what each university has to offer.
Here are our rankings in terms of top law schools in Washington:
University of Washington
Gonzaga University
Seattle University
1) University of Washington
National Ranking1: 44
Bar Passage Rate: 85.7 percent
Cost of Tuition: $35,988 in-state, $47,190 out-of-state
Acceptance Rate: 26.4 percent
LSAT2: 158 – 165
GPA: 3.44 – 3.8
The University of Washington School of Law is the highest-ranked law school in the Pacific Northwest. The ranking is based on data from U.S. News and World Report. The program currently enrolls 492 students and offers a student-faculty ratio of 5.4 to 1.
J.D. students can focus their education in one of several tracks, including Asian, global business, comparative, environmental, and public service law.
UW School of Law also provides opportunities for dual-degrees, including J.D./M.B.A., a J.D./M.B.A. in Health Administration, and a J.D./Master of Public Administration. Other degrees include an LL.M., M.J., and Ph.D.
Washington University School of Law emphasizes public service before graduation which makes the program unique. Students must complete 60 hours at clinics or externships. Some opportunities include the Innocence Project Northwest, Street Law, and Tribal Court Public Defense.
The university excels when it comes to the library and research opportunities, too. The Marian Gould Gallagher Law Library has more than 650,000 volumes along with 38 facilities for legal information. U.S. News and World Report ranked the law librarianship program first in the nation for three consecutive years (2017-2019).
UW School of Law also has forty student organizations that enrich the academic experience. These offerings include four legal journals, such as the Pacific Rim Law and Policy Journal and Shidler Journal of Law.
Applications for the UW School of Law are due March 15.
2) Gonzaga University
National Ranking: 117
Bar Passage Rate: 76.5 percent
Cost of Tuition: $40,665 full-time
Acceptance Rate: 65.2 percent
LSAT: 150 – 157
GPA: 3.03 – 3.54
If you reside outside the Pacific Northwest, the odds are you know Gonzaga for its basketball program. However, the university also has one of the most prestigious law schools in the region. Gonzaga Law dates back to 1912 with an inaugural class of 13 students.
Gonzaga Law has grown since then and currently has alumni practicing in all 50 states, as well as abroad. The program enrolls approximately 336 students with 117 faculty members. Students can opt for a Juris Doctor, Accelerated Two-Year Juris Doctor, or one of the four dual-degree tracks.
Additionally, the school has a strong academic record, with more than 96 percent of graduates passing the bar in March 2018. The National Jurist ranked Gonzaga Law highly when it came to practical training and small law opportunities. It was the publication's "#3 Top School of Latter-Day Saints" in 2013 and 2017, and "#6 Most Devout School for Catholics" in 2017.
3) Seattle University
National Ranking: 122
Bar Passage Rate: 72 percent
Cost of Tuition: $46,586 full-time, $29,514 part-time
Acceptance Rate: 64.2 percent
LSAT: 152 – 156
GPA: 3.09 – 3.58
Seattle University School of Law was formerly known as the University of Puget Sound School of Law. It is a professional graduate school in Seattle. The private Jesuit institution started in 1972 and is currently the largest independent university in the Northwest. It has 489 full-time and 120 part-time students, as well as 59 full-time and 154 part-time faculty members.
The school offers degree programs for Juris Doctor, Master of Laws, and Master of Studies in Law. It also provides pathways that let students emphasize a specific area of study, including:
Business law
Constitutional law
Commercial law
Criminal law
Environmental law
Family law
Health law
Law and social inequality
Intellectual property law
Litigation
Labor and employment law
Real estate law
Taxation law
The total cost of attending Seattle University School of Law is $70,564. It includes living expenses, fees, books, and tuition. The average student leaves with $235,798 in debt. However, the university does offer scholarships with the medium award at $17,000 per year.
Notes:
1 – According to U.S. News and World Report
2 – 25th to 75th percentile
Find LSAT Resources in Washington
Getting into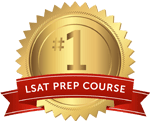 Get the #1-Rated LSAT Prep for free.
Try Risk Free
✓ No card required
✓ 1 minute setup