Seattle is one of the largest and fastest-growing cities in the United States. It's home to nearly four million people and averages an annual growth rate between 2-3% each year. While a growing population represents economic success, it also leads to an influx of crime. This is an excellent combination for aspiring lawyers in the area.
Seattle is a great place to live, but there has been a lot of crime over the past decade. Each year, 6.8 of every 1,000 citizens are likely to be a victim of a violent crime, which is almost double the national average. Aside from violent crime, Seattle also has twice as much property crime as the national average. While these numbers are alarming, it gets worse.
In 2022 Seattle reported 449 crimes per square mile. The national average is fifty, which contributes to Seattle's lack of safety. To provide perspective, Seattle is only safer than 2% of all cities in the country. With the recent Autonomous Zone Protest, that number is expected to drop in 2023.
With a high rate of crime and recent protests, Seattle is one of the best cities to practice law. According on Payscale.com, Glassdoor, and city records, the median salary for lawyers in Seattle is between $70,000 and $140,000, with the 99th percentile bringing in over $200,000 annually.
The reason for the large salaries in the city is prosperous and well-respected law schools. Students have plenty of choices, with the Seattle University of School of Law being one of the best law schools in the country. Becoming a lawyer starts with getting into law school, and students need to take the LSAT. The LSAT is a complicated exam. The score ranges between 100 and 180, with the top 90% of students scoring 167-180.
To get into a good law school, students should aim for a score between 140-150. To get into the best schools, a score of 160+ is ideal. The best way to prepare is to find the best LSAT tutor in your area, but they're not all excellent—so read on to learn more about the best LSAT tutors in Seattle.
What to Look for in LSAT Tutors
Passing the LSAT exam starts with choosing the right tutor. While most tutors can help, some are better than others. Depending on your needs, there are a handful of attributes you should look for in a tutor.
Background
Before you look at schedules and pricing, spend some time going over their background. LSAT tutors should be well-versed in and understand the LSAT exam. It also helps if they have a teaching background, but that's not always necessary. When choosing an LSAT tutor, only look for tutors that passed the exam with a score of 160-180.
Location
If you're located in Seattle, make sure your tutor is too. You don't want a tutor that's more than fifty miles away, no matter how good they are. It will lead to long commute times that will eat into your preparation for the exam. If you can't find one in your area, online LSAT tutors are a great alternative.
Experience
Tutors have varying levels of experience. When preparing for the LSAT, you want a tutor that's spent a lot of time with a diverse background of students. The best LSAT tutors are tutors that have over forty-fifty recorded tutoring hours. You want tutors with experience because they'll be able to identify your weaknesses quickly and know exactly how to handle them.
Flexibility
Flexibility is one of the most important things to consider. Finding a tutor that can work around your schedule is ideal because you'll have more time to work, study, and enjoy yourself. Tou should also look for tutors that provide extra resources, including topics for self-study and additional study material.While in-person tutors can be flexible, if you're working full-time, we recommend online tutors.
Online vs. In-Person LSAT Tutors
Everyone has their preferences for exam preparation. Some people do well preparing at their own pace, and others like the rigid schedules that in-person tutors provide. Either way, discovering which method works for you is the first step for passing the LSAT exam.
In-person LSAT tutoring is a great way to prepare for the exam. In-person tutors offer a face-to-face approach to training that's built on relationships with students. In-person tutors can provide a rigid schedule to keep students engaged and actively learning while monitoring a student's struggles to offer hands-on solutions.
The downside to in-person tutoring is the commute, lack of flexibility, and cost. On average, in-person tutors are more expensive than online tutors. While many in-person tutors can work around a student's schedule, a long commute can waste valuable time.
Online tutoring is excellent for flexibility and saving money. For introverted students, online tutors are a great choice. Sessions can be done on the phone or on a video call, which also makes it easy to find a time that works for both parties.
The downside to online tutoring is the potential disconnect between you and your tutor. Even if someone is on a video call, it's not the same as face-to-face interaction. Online tutors can also be difficult to hire, depending on how you find one, because there can be third parties organizing sessions and fees.
Both in-person and online tutors are viable options. When choosing the route you want to take, keep your needs in mind. If you have a busy schedule and a lot of law students do, you might want to consider an online tutor to save time and money. If you prefer the physical presence of someone, in-person is the way to go.
| | | |
| --- | --- | --- |
| | Online Tutors | In-person Tutors |
| Flexible schedule | ✔ | ✘ |
| No commute | ✔ | ✘ |
| Cost-effective | ✔ | ✘ |
| Face-to-face interaction | ✘ | ✔ |
| Peer support | ✘ | ✔ |
The Best LSAT Tutors in Seattle, Washington

LSATMax Tutors
LSATMax has a tutoring roster filled with knowledge and proven tutors. Every tutor that works with LSATMax has scored in the 99th percentile on the LSAT, and many have a background as a working attorney. LSATMax tutors are also able to help students through the process of applying to various law schools around the country.
LSATMax focuses on the fundamentals of the LSAT exam. Tutors are equipped to teach students skills in logic games, writing, analysis, and reading comprehension. While test preparation is LSATMax's priority, LSATMax values relationships and helping students feel comfortable during the exam.
LSATMax offers online tutoring via phone calls or video chats, giving students the freedom to build a study schedule that works for them. While LSATMax offers premium tutors and excellent study material, there are affordable packages that fit most budgets.
Cost: Depends on hours ($216/hour least expensive package)
Location: Online Only (Video or Phone Conference)
Financing: Yes (via Affirm)
Qualifications: 99th percentile on the LSAT
Link: https://testmaxprep.com/lsat/tutoring
---
Luke
Luke is a unique tutor that offers a philosophical perspective to the LSAT exam. As a standardized test, the LSAT focuses on testing a student's ability to read, write, and analyze complex questions and situations. While Luke considers himself to be a mathematician, his background in philosophy is of great use to his students.
Luke is well-equipped to help students prepare for the exam because philosophy is all about informal and formal logic, deep reading comprehension, and forming complex responses. If your area of concern for the exam is reading and writing and logic games, Luke is a great option. He has also been tutoring for over twenty years.
Cost: $70/hour
Location: King County, Seattle and online
Financing: No
Qualifications: Kent State University – Masters
Link: https://www.wyzant.com/Tutors/WA/Seattle/7765491?ol=false
---
Zane
Zane is one of the smartest tutors you can find. When it comes to standardized testing, Zane has received scores in the 99th percentile for the LSAT, PSAT, and SAT. Zane has also graduated from one of the best law schools in the country, Yale Law School.
While Zane can help you pass the LSAT, he offers more than test preparation. He can help students apply to law schools, proofread administration essays, and provide study material. Zane is a great tutor to leverage if you're in the early steps of applying to law school.
Cost: $70/hour
Location: Online
Financing: No
Qualifications: Passed the LSAT in the 99th percentile and received a Juris Doctor Degree from Yale
Link: https://www.wyzant.com/Tutors/OR/Eugene/9733500?ol=true
---
Jessica
Jessica is one of the best LSAT tutors in Seattle with a specialization in writing. Jessica is a successful writer who built her success on understanding ways to research and write proposals for colleges, clients, and professionals. Throughout her education, Jessica realized that her writing skills set her apart from the competition.
If you need help with the writing portion of the exam, Jessica is a great choice. She works closely with students to enhance their writing and research skills by identifying and improving weak areas. While her services are online, she's known for building valuable relationships that extend beyond the LSAT exam.
Cost: TBD by Varsity Tutors
Location: Seattle, Washington and online
Financing: TBD by Varsity Tutors
Qualifications: George Washington University – Bachelor in Arts, Journalism and Int'l Affairs
Link: https://www.varsitytutors.com/tutors/878077575
---
Kelsey
Kelsey is a young and energetic tutor. She loves the arts, problem-solving, and seeing students turn their ideas into reality. Kelsey has two years of formal and informal tutoring, including volunteer work for the Seattle Children's Literacy Project. Kelsey will be attending law school soon, which means she knows and understands the process well.
Kelsey is a great tutor for the writing and logic games portion of the LSAT. Her background in philosophy enhances her ability to portray logic to her students, both formal and informal. While her experience is limited, she makes up for it with her enjoyable and successful tutoring experience.
Cost: TBD by email
Location: Within 30 minutes of Seattle
Financing: No
Qualifications: Seattle University – BA in Philosophy
Link: https://seattle.universitytutor.com/tutors/570840
---
Nate Morris
Nate Morris is a private tutor that works online. After completing the LSAT exam, Morris became obsessed with it. Instead of pursuing a career in law, he directed his attention to students that need help passing the exam. Morris built himself a private tutoring company that's available nationwide.
Morris uses a simple approach to tutoring that's based on pacing and quick learning. All of the concepts that Morris teaches students are valuable and don't include difficult-to-remember jargon. Morris has helped dozens of students score in the 99th percentile of the exam and continues to help more each year.
Cost: $375/hour
Location: Online
Financing: No
Qualifications: Passed the LSAT in the 99th percentile
Link: https://natemorrislsat.com/homepage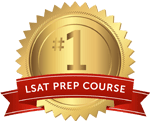 Get the #1-Rated LSAT Prep for free.
Try Risk Free
✓ No card required
✓ 1 minute setup