Colorado is a beautiful state with towering mountain ranges. Colorado's capital, Denver, has been around since the 1800s and continues to impress those who visit and live there. With a growing population of almost one million, there are plenty of opportunities to practice law.
While Denver is a great place to live, if you don't mind the altitude, there is an alarming rate of crime. That might scare some, but for someone pursuing law, it's enticing. According to Neighborhood Scout, Denver has a higher percentage of crime than 94% of cities in the country. While violent crime is close to the national average, property crime is widespread in the region.
For aspiring lawyers, this is a great outlook. With a growing population and high rate of crime, there is a significant demand for lawyers. The uptick in demand for lawyers has led to excellent salaries. According to Indeed and Salary.com, Denver lawyers can expect to make $114,295 on average. This is slightly lower than the national average, but for lawyers with more experience, salaries get much higher.
Denver also provides opportunities for students to pursue their dreams. There are a handful of accredited schools for students to choose from. For example, the University of Denver, Sturm College of Law, helps lawyers succeed inside and outside of the classroom.
If you're starting your law career and need a tutor to help with the LSAT, read on. We did the research, and we're going to take you through everything you need to know to help you find the best LSAT tutors in Denver.
What to Look for in LSAT Tutors
With so many tutors available online and in-person, choosing the best LSAT tutor in Denver is challenging. The good news is that there are plenty of great tutors to choose one and we're here to help. We're going to take you through a few attributes every good tutor has.
Education
Tutors can have a diverse educational background. You'll find tutors that are lawyers, professors, law students, and recent college graduates. While it's best to find an LSAT tutor with a law background, that's not always necessary.
For example, tutors that specialize in reading, philosophy, English, and writing are good options. It depends on what area of the exam you're struggling with. For example, an LSAT tutor with a background in philosophy can assist you with the logic games, reading, and writing portions of the exam.
Good LSAT Scores
When you're choosing a tutor, aside from their educational background, their LSAT scores should be listed. Furthermore, you want those scores to be in the 99th percentile, at least.
The LSAT has a lot of scoring options. The score ranges between 100 and 180, with the top 90% of students scoring 167-180. So, when you're looking for a tutor, make sure they've scored higher what you're aiming for to get in to your top choice. If a tutor had a lower score it's challenging to improve yours, especially if you're looking to get into the top 25 law schools.
Flexible Scheduling
Finding a tutor that fits into your schedule is essential. If a tutor can't make time for you or doesn't have a time that works for you, it's going to be a waste of time and money. Everyone has a different schedule, so make sure you find a tutor that lines up with yours.
Tutoring Experience
A tutor that has a great educational background, open availability, and high LSAT scores are useless if they don't have experience. Inexperienced tutors can't identify your weak areas and lack innovative study techniques that work for most students. So, make sure a tutor has been a teacher in the past or has a lot of tutoring hours under their belt.
Online vs. In-Person LSAT Tutors
Tutors are great at preparing students for the LSAT exam. While tutors are helpful, it's difficult to choose between in-person and online tutors. Luckily, there are a few ways to help you determine the method that works for you.
In-Person Tutors
In-person tutors offer a traditional approach to tutoring that's proven to work. Students can commute to a tutor's specified location, and some tutors can meet with students at their desired location. In-person tutors are also local to their area, which is helpful when applying to law schools.
In-person tutors are helpful because they provide rigid scheduling and face-to-face interaction. While the price is higher and commuting is a hassle, for some students, there is nothing better than in-person one-on-one tutoring.
Online Tutors
Online tutors offer a similar approach to in-person tutoring, and while it's a recent innovation, online tutors have helped thousands of students pass the LSAT exam. The key to success is flexible scheduling and affordable prices. While online sessions are affordable and convenient, they don't lack quality. Online tutors can build relationships with students, identify weak areas, and build confidence.
The only downside to online tutoring is that there is no support system or face-to-face interaction. In-person tutoring sessions can be held in groups, which can lower the cost and add to the experience by making peers work together. Either way, it depends on your preferences because both are effective.
| | | |
| --- | --- | --- |
| | Online Tutors | In-person Tutors |
| Flexible schedule | ✔ | ✘ |
| No commute | ✔ | ✘ |
| Cost-effective | ✔ | ✘ |
| Face-to-face interaction | ✘ | ✔ |
| Peer support | ✘ | ✔ |
The Best LSAT Tutors in Denver, Colorado
There are a lot of tutors in Denver; we can't stress that enough. To help you find the best fit, we've narrowed it down to the five best tutors in Denver. Whether you prefer online or in-person, there is an option for you.

LSATMax Tutors
LSATMax is one of the best tutoring services you can find. The platform is home to dozens of qualified tutors from across the country. Each session with an LSATMax is unique and each tutor does their best to make the experience personal.
All LSATMax have passed the LSAT within the 99th percentile, with scores better than 170. Tutors from LSATMax are also flexible and able to work around a busy schedule. Even if your availability is limited, you'll be able to get the help you need when you need it.
LSATMax is also affordable. There are different packages, depending on your budget, but even the least expensive option is worth the money. There are also plenty of practice exams and study material a student can engage with for self-study.
Cost: Depends on hours ($216/hour least expensive package)
Location: Online Only (Video or Phone Conference)
Financing: Yes (via Affirm)
Qualifications: 99th percentile on the LSAT
Link: https://testmaxprep.com/lsat/tutoring
---
Arax
Arax is one of the most qualified LSAT tutors you can find. She's passed the Bar exam in three states and runs her own LSAT prep course for the University of Boulder. She's been tutoring for years and builds a relationship with her students through patience and compassion. Once she gets to know a student, she begins to devise a study plan.
Arax's study plans are unique, depending on the student, but her methods are proven to work. Arax is an excellent fit for students that need additional study material and help on the reading and writing portions of the LSAT exam. Her flexibility is also impressive, given her busy career.
Cost: $75/hour
Location: Denver and online
Financing: No
Qualifications: Passed the LSAT and graduated from the University of Missouri magna cum laude
Link: https://www.wyzant.com/Tutors/CO/Denver/9524809?ol=false
---
Chris
Chris offers a unique approach to LSAT tutoring. While many tutors dive right into the material, Chris works slowly. He begins by easing misconceptions and exaggerations of the exam. Chris believes that students won't be willing to learn if they're intimidated by a subject, so his primary focus is helping students feel comfortable.
Once Chris gets to know a student, he designs a study plan. Scoring a 170 on the LSAT and having taught for years, he has the experience needed to guide students. If you're looking for a friendly approach to tutoring that's effective, Chris is a great choice.
Cost: TBD by Varsity Tutors
Location: Online
Financing: No
Qualifications: Scored 170 on the LSAT
Link: https://www.varsitytutors.com/tutors/878117476
---
Jonathan
Jonathan is a great tutor with a background in many subjects. Jonathan loves to learn and teach, and he's currently pursuing his law degree at the University of Denver, Sturm College of Law. What makes Jonathan unique is his ability to help students understand difficult concepts by breaking them down step-by-step. The logic games portion of the exam is his strong suit.
Jonathan is also well-versed in LSAT material. He passed the exam recently and tutors on the side, so his exam experience is fresh. This helps Jonathan understand the struggles of student life, which makes it easy to work with anxious students.
Cost: $60/hour
Location: Adam County, Denver or online
Financing: No
Qualifications: University of Denver, Sturm College of Law (student)
Link: https://www.wyzant.com/Tutors/CO/Denver/7863100?ol=false
---
Simeon
Simeon is a young tutor that's eager to help students pass the LSAT. While many tutors help students succeed, the LSAT is Simeon's favorite standardized test. His passion for the exam rubs off on his students, enabling them to get excited about passing.
Simeon is also knowledgeable for his age. While he doesn't have a decade of teaching under his belt, he has a lot of experience with standardized testing. As a student of Harvard, it's safe to assume that he has the skills needed to help you pass the LSAT.
Cost: $34/hour
Location: Online
Financing: No
Qualifications: Passed the LSAT and attends Harvard University
Link: https://takelessons.com/profile/simeon-s?service=lsat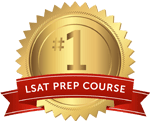 Get the #1-Rated LSAT Prep for free.
Try Risk Free
✓ No card required
✓ 1 minute setup