LSATMax LSAT Instructors
Our LSAT instructors all share three key qualities: they all scored in the 99th percentile, they are great communicators, and most importantly they were not naturals.
To achieve their target score they had to work hard to learn the strategies and change the way they think. They are uniquely qualified to help you do the same.
---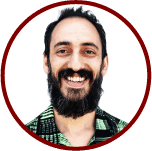 Mehran Ebadolahi
Score: 174
Mehran Ebadolahi graduated summa cum laude from UCLA in 2004 with a B.A. in Business Economics and a minor in Accounting. The first time he took a practice LSAT, he scored a 148, which made him seriously reconsider his law school dreams. Through hard work and perseverance, however, he was eventually able to score a 174 on the December 2004 LSAT and he has been an LSAT instructor/private tutor ever since.
In 2010, Mehran graduated cum laude from Harvard Law School. It was during his time at HLS that he co-founded BarMax ("the $1000 app") in an effort to disrupt the bar exam prep space that had long been a monopoly. Since graduating from HLS, Mehran has continued to work on BarMax (now TestMax, Inc.) full-time and he is currently the CEO of the company.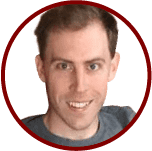 Matt Shinners
Score: 180
Matt grew up in Freehold, New Jersey, the home of Bruce Springsteen. He earned a biochemistry degree from Boston College and a law degree from Harvard (where he sadly didn't get a chance to meet Mehran despite them being there at the same time).
After law school, Matt has spent much of his career building materials and programs for students to take their LSAT prep to the next level. He's taught and designed classes, wrote and edited study guides and books, and written or edited an explanation for essentially every question that's been on the test. His focus on why someone would select each answer allows him to address the pitfalls that he's seen students fall into.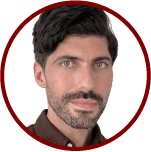 Ross Rinehart
Score: 173
Ross graduated from UCLA in 2009 with a BA in English and Political Science, and from USC Law in 2013. (Yes, he gets a lot of questions about attending both of those crosstown rivals.)
But after graduating from law school, Ross couldn't escape the gravitational pull of the LSAT. Ross has been teaching the LSAT since 2014, leading dozens in-person and online courses, tutoring many students, developing LSAT courses, creating written and filmed LSAT explanations, writing about the exam for several outlets, training and mentoring other LSAT instructors … he's been around this test for a long time and has approached it from many angles. And yet, he has never tired of the exam, or helping his students achieve life-changing score increases.
Ross knows how difficult studying for the LSAT can be and always aims to create a comfortable and convivial learning environment, in which asking questions and making mistakes are not only accepted, but embraced as an integral part of the learning process. In fact, making mistakes is something Ross is all too familiar with: Ross has been an avid skater for over 20 years, and has messed up about a million (give or take) trick attempts. When the LSAT and falling on his skateboard have worn out Ross's mind and joints, respectively, Ross enjoys playing tennis, collecting records, and searching for the perfect cup of coffee.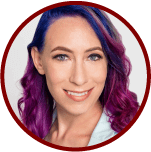 Jelena Woehr
Score: 178
Jelena Woehr was born and raised in Golden, Colorado, known as "the gateway to the Rocky Mountains." There she cut her teeth on logic by getting into, then out of, an impressive amount of trouble. When not organizing student protests or lobbying the school board, Jelena competed in equestrian sports and constitutional debate.
More recently, Jelena took the June 2017 LSAT, partly out of curiosity about the legal profession and partly because she developed a serious Logic Games addiction after her initial diagnostic. After three months of self-directed study, Jelena achieved a score of 178. While she didn't end up falling in love with law school, she did find herself really enjoying the LSAT—so much that she left her previous, ten-year career in tech startups behind and began teaching the test. Jelena prides herself on helping her students understand not just the systems and methods they can apply to get a good score, but the underlying logic of the test and its applicability to the challenge of learning to think like a law student.
Outside of her work with the LSAT, Jelena is a writer, creative content producer, and a competitive equestrian endurance rider. Her work appears on several popular true crime podcasts, and her spec TV pilots have been recognized in major competitions. She recently completed both the 100-mile Tevis Cup and the 50-mile AERC National Championship.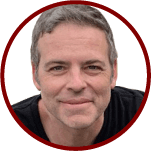 Branden Frankel
Score: 175
In 2000, Branden graduated with a BA in Philosophy from UC Santa Barbara. For a few years after, he cast about in vain for entry-level philosopher positions, but, when he was visited by the Ghost of Student Loans Past, he knew it was time to make a change.
In June 2006, Branden took the LSAT, scoring a 175. Thereafter, he attended UCLA School of Law, graduating in 2010 and practicing patent law for several years. Since 2013, he has taught dozens of live LSAT classes and tutored scores of successful test takers.
When he's not considering the finer points of a particularly tricky Logical Reasoning question or kicking it with his daughter, Branden writes Science Fiction. You can find him after work at the local Starbucks, typing furiously, then deleting what he typed, then typing more, and so on for hours.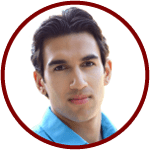 Ravi Reddy
Score: 180
Ravi Reddy received his B.A. in sociology from Pomona College in 2013, where he graduated cum laude, was a Pomona College Scholar, and received a Distinction in the Senior Exercise award. After teaming up with attorneys on projects at work, Ravi developed an interest in pursuing a legal career and decided to take the LSAT. Before beginning his LSAT prep, Ravi took a practice LSAT as a diagnostic and scored a 159. After several months of studying and countless hours in the library, he scored a 180 on the July 2018 LSAT.
Through his LSAT preparation, Ravi developed a love for the test and enjoys sharing his passion for the LSAT with others and making the experience of studying for the test an enjoyable one. Ravi resides in Los Angeles and enjoys bodybuilding, cooking, hiking, and reading.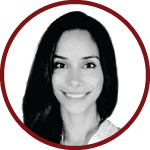 Naz Akbari
Score: 175
Nazaneen [Naz] Akbari graduated from UC Berkeley in 2009 with a dual degree in English Literature (concentration in Shakespearean Literature) and French Language. The first time she ever took a practice LSAT test she scored a 145 and raised it to a 175 through hard work and practice. Since then she has been an LSAT instructor and private tutor.
Naz has always had a penchant for standardized tests and finds happiness in helping others raise their LSAT scores. Naz lives in Los Angeles and is a real-life starving artist trying to find success as a novelist. In her free time she likes to bake, paint and read anything she can get her mitts on.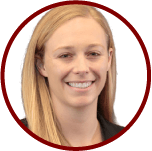 Annie Madding
Score: 175
Annie Madding received her B.A. in Political Science, cum laude, from Vanderbilt University in 2015. The first time she took a practice LSAT she scored in the 150s, however she ultimately scored a 175 on the test after many hours of studying. Annie graduated from Harvard Law School in May 2019 and currently lives and works in Honolulu, HI.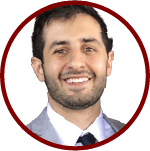 Sam Adondakis
Score: 174
Sam graduated from UC Berkeley in 2018, with a degree in Political Economy and a minor in Spanish. He returned to his hometown of Salt Lake City, UT where he worked as a staffing coordinator while studying for the LSAT. Sam is currently applying to law schools. He spends his free time as an amateur guitar player, Greek folk dancer, and fantasy football commissioner.
Sam worked hard for his score, but he is not someone who can study for 8 hours a day. He prepared for the test by setting clear goals and creating a manageable practice schedule. Taking the LSAT led to new opportunities for him, and he hopes to share his enthusiasm with students.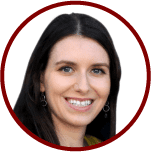 Irina Rodina
Score: 174
Irina Rodina received her dual B.A. in Business and Political Science, summa cum laude, from Columbia College in 2014 . She led an LSAT study group her senior year of college and scored 166 on her first practice LSAT, subsequently getting 174 on a real test. She received her J.D. from Harvard Law School in 2014, spending her 3L year as a visiting student at Yale Law. Irina is a member of the NY bar and has been practicing energy law for the past five years serving as a regulatory consultant to renewable energy developers, advocacy organizations, and academic institutions.
She also has substantial experience as an LSAT tutor and an admissions consultant, having worked for several test prep companies as well as a private tutor over the past 8 years, and volunteering as an interviewer for the Harvard admissions office. Irina resides in Los Angles and enjoys hiking, cross-country skiing, and photography.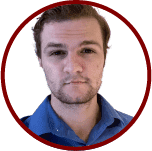 Jacob Kennedy
Score: 174
Originally from Texas, Jacob Kennedy currently resides in Boston. He is on track to graduate in 2020 with a B.A. in Computer Science and a minor in Economics. Jacob has tutored for hundreds of hours over the last three years in subjects including LSAT, SAT, ACT, and Statistics. He looks forward to tutoring sessions each day because he finds them to be genuinely fun and rewarding.
Jacob's approach to the LSAT focuses on making the exam as systematic as possible. He excels not only at identifying where a student is going wrong but also at offering plans of action to rectify the mistake. During his free time, Jacob enjoys snowboarding, traveling, and watching Boston sports.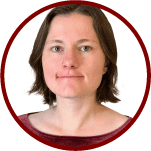 Abigail George
Score: 176
Abigail George graduated with a B.A. in Anthropology (Phi Beta Kappa) from Reed College in 2019. While an undergraduate, Abigail conducted ethnographic field research in and published peer-reviewed articles on Guatemala and Brazil. Although she was not a natural at the LSAT, she dedicated five months to its mastery, eventually earning a 176.
Following graduation, Abigail earned a sommelier certification and worked harvest at a winery near her home in Napa, CA. She currently lives in Paris, France and studies political philosophy and ethics at Sorbonne University. Abigail will start at Columbia Law School in fall 2022 where she will use her anthropology background and language skills to pursue international human rights work.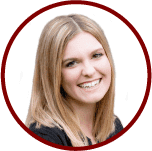 Skylar Drefcinski
Score: 172
Skylar Drefcinski will graduate from Indiana University in 2020 with a B.S. in Public Affairs, a certificate in Public Management, and minors in Spanish and Communication & Public Advocacy. She is currently in the process of applying to law schools and looks forward to a career of practicing law.
Skylar used LSATMax to study for a month full-time leading up to the June 2019 LSAT, where she scored in the 99th percentile. Her favorite thing about the course is the flexibility it allows students. As a current undergraduate who just took the test, she can relate to the time constraints students face and the need to maximize and personalize prep time.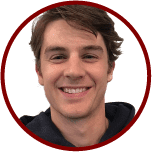 Rob Smoot
Score: 177
Rob Smoot grew up in Eastern Washington and moved westward to pursue a degree in business at the University of Washington. In order to finance his studies, Rob spent his summers, and much of his springs, commercial fishing in Alaska. Since graduating in 2017, he has split his time between commercial fishing and traveling abroad.
Rob enjoys reading literary fiction, writing, being outdoors, and teaching himself and others new tricks. He has significant experience tutoring in a variety of subjects and is especially familiar with the challenges that come with preparing for the LSAT. Rob studied for the exam while out at sea, and he tried twice to take it in a remote Alaskan fishing town. On both occasions, he lost power during the final section.
Rob remained determined to register a proper score, and finally on his third take he encountered no technical difficulties. What might have been a frustrating few months was instead an opportunity for Rob to stay sharp and to learn to handle the fatigue that so many others also experience in studying for the LSAT.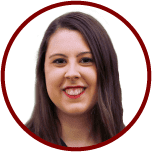 Victoria Kacer
Score: 175
Victoria Kacer graduated from Trent University in 2019 with a B.ESS in Environmental Science/Studies. Volunteering with organizations championing environmental justice and Indigenous resurgence throughout southern Ontario sparked her passion for social and environmental justice.
Victoria studied for the LSAT during the summer of 2018 and, with the help of LSATMax's thorough and flexible course of study, was able to raise her score from 157 to 175 while working full-time conducting policy evaluations for the Government of Ontario. Victoria will be attending the University of Victoria in British Columbia this fall with plans to specialize in environmental law.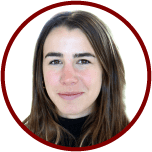 Katherine Robinson
Score: 176
Katherine Robinson graduated from Columbia University in 2013 with a B.A. in History and Human Rights. Through hard work and lots of practice, she was able to score a 176 on the June 2014 LSAT.
Katherine graduated from Harvard Law School in 2018 and is now working at a criminal justice non-profit organization in Los Angeles.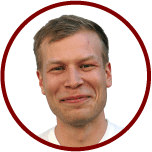 Jacob Reisberg
Score: 177
Jacob Reisberg graduated from Grinnell College in 2010 with a B.A. in Philosophy and Political Science. Jacob first attempted the LSAT his senior year of college, without much preparation, and got a 161. With intensive study and practice, he was able to get a 177 and went on to attend Harvard Law School.
Since graduating cum laude in 2015, Jacob has clerked on the 1st Circuit Court of Appeals, the District Court of Oregon, and has also practiced as a legislative counsel and criminal defense lawyer.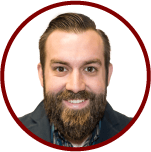 Chris Dinkel
Score: 174
Chris Dinkel earned his BA in Church History from Oral Roberts University in 2008 and his MA in Diplomatic History from Fort Hays State University in 2010. After working nearly a decade in marketing and sales, Chris chose to pursue a legal career and found LSATMax to be the best way to prepare for the LSAT while maintaining a full-time career. Starting with a 152 on his first practice test, he ultimately scored a 174 on the December 2016 LSAT, was offered admission to multiple T14 law schools, and will be attending Columbia Law School in the fall of 2018.
In contrast to the dread that many people associate with studying for and taking the LSAT, Chris enjoyed the process of mastering the exam and believes that taking the LSAT need not be a traumatic experience. By taking advantage of LSATMax's comprehensive course of study, extensive library of practice material, and expert instructors, he was able to score in the 99th percentile and is eager to help you maximize your potential on the exam as well.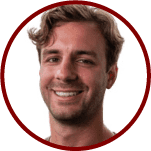 Stephen Ruotsi
Score: 172
Stephen graduated from the University of Miami in 2009. After scoring a 158 on his first practice LSAT, he was able to boost his score to 172 and gain admission to Georgetown Law. Rather than head straight to law school, however, Stephen spent two years tutoring SAT, ACT, and LSAT, and playing in a reggae-rock band in his hometown of Buffalo, NY.
After finishing law school, Stephen passed both the New York and California bar exams, and now calls Venice Beach home. He loves teaching and has at times coached soccer and taught piano. He plays in a couple of bands and enjoys hiking, going to concerts, playing beach volleyball, and eating burritos.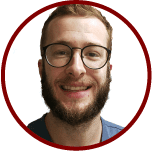 Adam Sommers
Score: 175
Adam graduated from the University of North Carolina at Chapel Hill in 2019 with a degree in chemistry and a minor in history. While at UNC he tutored organic chemistry for 2.5 years. After graduating Adam went to work as an implementation project manager for multiple tech companies.
While studying for the LSAT Adam realized he really enjoyed the test and was not ready to leave it behind after taking it, so he decided to become an LSAT tutor. Adam loves all things LSAT and is passionate about helping others improve on the exam so that they can get into their dream law schools. When not tutoring the LSAT, Adam enjoys spending time with his wife and dog, reading, and playing video games.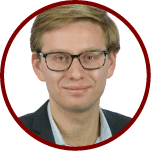 Emil Kunkin
Score: 180
Emil, a native of the Philadelphia area, graduated from Cornell University in 2018, where he majored in Economics and Government. He began his LSAT studies with only a vague idea of how to approach the test. During his months of focused study he developed an appreciation for the test, in particular logic games and logical reasoning.
In addition to sharing LSAT strategies with others, Emil enjoys attempting to cook, reading (particularly current events and history), and avidly following baseball. You can find him at most Washington Nationals home games, that is, when he is not drilling logic games for fun.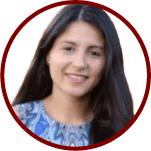 Jackeline Carcamo
Score: 172
Jackie graduated cum laude in 2017 with a BA in Political Science and International Relations from Boston University, and minors in French and History. As a Senior at BU she was inducted the Scarlet Key Honor Society. Upon graduation, she entered the workforce as a paralegal with one of the world's largest law firms. She will be attending a T6 Law School this fall.
As part of her LSAT prep, Jackie took a diagnostic test and scored a 149. The LSAT was not an intuitive exam for her, but after several months of studying and targeted review she achieved a 172 on her official exam. She was able to overcome her test anxiety and maintain a reasonable study schedule while working full-time. Jackie's experience with the LSAT has allowed her to develop key skills she now wishes to share with others. She also has previous mentoring and tutoring experience.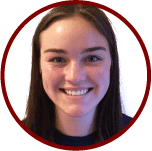 Madeleine Smith
Score: 175
Madeleine Smith currently resides in New York City and attends NYU Law. She graduated from the University of Pennsylvania with a degree in political science, which sparked her interest in becoming an attorney. Some of her past summer experiences inspired her passion for teaching, and she enjoys tutoring because she loves watching her students begin to understand complicated LSAT concepts. Her tutoring style is encouraging and aims to make the LSAT as approachable as possible. Originally from Colorado, Madeleine loves spending her free time hiking, skiing, and reading fiction.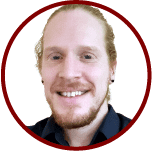 Nate Stein
Score: 175
Nate Stein received his B.A. from the University of Florida and his J.D. from the New York University School of Law. His career as a lawyer has been focused on human rights and public interest law, and he has worked on rights of people with disabilities, mechanisms for the enforcement of human rights in international contexts, and environmental protection and greenwashing litigation. He has years of experience in teaching and truly enjoys helping students achieve their studying and career goals.
In his free time, Nate enjoys drawing, writing, photography, and learning languages.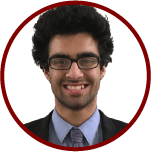 Bilal Nizamani
Score: 172
Bilal will graduate in the fall of 2022 with a Bachelors in Commerce, specializing in Finance, form the University of British Columbia. His background in teaching standardized tests is extensive as he has spent the last four years helping students get the scores they want on the SSAT, SAT, and now the LSAT.
Bilal self-studied for the LSAT, guided by his own experiences tutoring, and attained a top score through careful practice and preparation. While he initially had struggles with things like time management, he learned and developed thorough strategies for each section which allowed for consistent, proficient mastery of the several key components of the LSAT.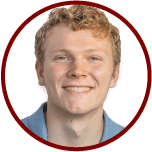 Abraham Martin
Score: 176
Abraham graduated magna cum laude with a B.A. in English from a rural work college in Southwest Missouri called College of the Ozarks in 2022. Because his school did not have a strong Pre-law program, Abraham worked to teach himself how law school admissions work. After many hours of research and many more hours of practice, he raised his first diagnostic LSAT score of 153 to a final score of 176. He is extremely passionate about helping students to approach the LSAT as a learnable and conquerable test.
Abraham is currently in the process of applying to law schools and hopes to soon begin pursuing his dream of working in aerospace industry. In the time that he is not amusing himself by diagraming logic games, he enjoys playing guitar, sewing, and obsessively reading about rockets and spaceflight technology.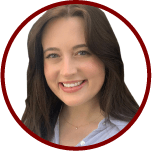 Caroline Hackley
Score: 175
In 2020, Caroline graduated summa cum laude from Vanderbilt University with a B.A. in Law, History, & Society and Psychology. Caroline is currently a 2L law student at the University of Pennsylvania Carey Law School, where she is involved with the Financial Literacy Project and Walk-In Legal Assistance Clinic. She spends most of her free time horseback riding, hiking with her dog, and reading mystery novels.
Caroline was able to raise her LSAT score from an initial diagnostic in the 150s to a 175 by establishing a realistic study plan that prioritized consistency and steady growth over grueling hours or unsustainable study habits. She now enjoys helping students make the most out of their own studies by focusing on the underlying logic that connects the test into a cohesive whole. Caroline believes the LSAT is the key to opening up a valuable assortment of new opportunities and loves helping others use the test to successfully achieve their goals.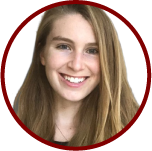 Caroline Hackley
Score: 179
Austin Taylor graduated from Harvard College in 2021 with a double major ("joint concentration") in Chemistry and English. During her first gap year—which she spent half at an education-focused nonprofit and half on the Hill—she figured out (finally!) that she wanted to go to law school.
After about three months of self-directed study, she received a 179 on the February 2022 LSAT. In the fall of 2023, she'll start at Harvard Law School.
After the fog of applications cleared, Austin realized that she had genuinely enjoyed the LSAT. She also knows, from time tutoring at Harvard and during her gap year in everything from the SAT to Bio 101 to how to ace a management consulting interview, that she really enjoys teaching. So—here she is!
Austin grew up milking Jersey cattle in Central Maine. In her free time, you might find Austin putting her private pilot's license to good use buzzing overhead in a Piper Cherokee; trying to write a novel; or getting her adrenaline fix in in the great outdoors (mountain biking,waterskiing, or downhill skiing).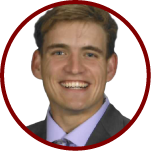 Peter Coe
Score: 175
Peter graduated from UC Berkeley in 2022, with a degree in Political Science. He returned to his hometown of Los Altos, CA where he started developing SandlinesUSA, an app to hold politicians accountable. Peter is currently applying to law schools and spends his free time rock climbing, surfing, and playing with his golden retriever.
Peter recognizes the LSAT is testing a skill: logic. Accordingly, he created a data based study plan to achieve his score. He divided his study into three phases: understanding the test, drilling problem sets, and blind review. This study plan engendered a passion for logic and helping others achieve their test goals!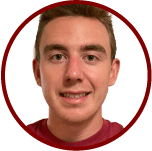 John McCubbin
Score: 176
I'm super excited to be a part of the LSATMax team! I brought up my own LSAT score nearly 15 points, and I'm looking forward to helping others do the same. I'm a Los Angeles native, a huge baseball fan, and fascinated by meteorology. I almost made it onto the Jeopardy! National College Championship a few years ago.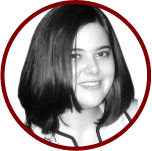 Sara Evans
Score: 175
Sara graduated from Princeton University with a degree in Public Policy and International Affairs. She worked at the U.S. Attorney's Office in New York and then returned to her alma mater, where she worked with undergraduates looking to pursue careers in law, politics, and advocacy. She will be attending law school in the fall of 2023.
Sara's LSAT journey began with a diagnostic score many points lower than her target score. After months of studying, logic drills, and so many reviews of in-and-out games that she dreamed of carrying figs and kiwis from the fruit stand to the grosbeaks and shrikes in the forest, she scored a 175. She is passionate about helping other students push past score plateaus and studying blocks to achieve their score goals.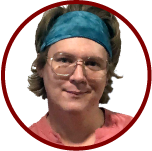 Mika MacDonald
Score: 179
Mika (she/they, 33) lives in Nashville, TN with her girlfriend, two youthful cats and one elderly dog in an apartment recently described as "possibly overly decorated" and "cozy". Mika studied economics and psychology at Claremont McKenna and graduated in 2011. The dog likes everyone, the cats hate her and each other. Its a fun dynamic!
After graduating from the University of Chicago Law School in 2015, Mika spent a year clerking for the Fmr. C.J. Christopher S. Sontchi (Bankr. D. Del.) (ret.), who was then overseeing the fifth largest bankruptcy filing in US history (Energy Future Holdings). Mika then practiced corporate bankruptcy & restructuring at Cole Schotz PC, Lowenstein Sandler LLP and Waller Lansden LLP in Delaware, NYC and Tennessee (respectively) before putting her legal career on permanent hiatus in early 2021.
Mika took her first practice test at college solely to try to outscore a friend. She did, with a 160. For her first real run, she used free stuff, one book on LG and every practice test LSAC had published (at that time), scoring a 172. After three months tutoring LSAT students for Kaplan (the LSAT was quarterly back then), Mika scored her 179.
Which she still maintains is a 180-in-spirit because she missed a logic games question.
Basically, teach the test to beat the test. Or hire me!
Laurel Kim
Score: 173
Laurel is a graduate of Columbia University and a current student at Stanford Law School. She believes that the LSAT is a test with concepts one can learn and perfect. She enjoys finding the best ways to approach Logic Games and Logical Reasoning to maximize speed and accuracy. Her favorite section, however, is Reading Comprehension, and she would love to brainstorm strategies that work best for you.