California is known for having beautiful coastlines, gorgeous cities, and great food. While California is undeniably beautiful, it's also a great place to practice law. San Diego has grown into one of the best places to practice law over the past decade because of its diverse population, unique codes, and media spotlight.
While San Diego follows many of the same laws that the rest of the country follows, there is one exception: it's a Sanctuary City. Sanctuary Cities are hubs for immigrants to thrive, seek asylum, and earn their keep. On top of its benefits to immigrants, the nature of Sanctuary Cities makes them a great place to study and practice immigration law.
While immigration law is thriving, so is criminal law. San Diego looks beautiful on the surface, but there is an underlying crime issue. The city is one of the safer cities in California, but it's only safer than 23% of cities across the country.
The median salary for San Diego lawyers is $103,907 per year, which makes the city the 21st most lucrative city to practice law. San Diego also has several large firms that can lead to high paying jobs for first-year associates.
The first step in becoming a lawyer is getting into one of the best law schools, which means you need to score well on the LSAT exam. Finding a tutor is the best way to prepare, so read on to find out about the best LSAT tutors in San Diego.
What to Look for in LSAT Tutors
The LSAT tests a student's ability to write, read, retain terminology, problem solve, and analyze scenarios. The LSAT score ranges between 100 and 180, with the top 90% of students scoring 167-180. Scoring between 140-150 is acceptable, but if you want to get into the best law schools, you'll need to score higher than 160.
Tutors hold students accountable, set an appropriate studying pace, and keep students engaged with learning material. While most tutors can provide a suitable learning environment, some are better than others. So, knowing what to look for in a tutor is a priority.
Experience
Every tutor needs to start somewhere, but to be safe, look for tutors with a lot of hours under their belts. If a tutor has at least forty to fifty hours of tutoring and good ratings, they're likely a good option. If possible, you should also look for tutors that have a background in teaching.
Qualifications
When you're looking for a tutor, you want to make sure their credentials are solid. Merely passing the LSAT is impressive, but a tutor should be in the 90th percentile or higher. Aside from passing the LSAT, it's helpful to find tutors with a background in law.
Flexibility
Finding a tutor with a flexible schedule is ideal. Pursuing law is time-consuming, so finding a tutor that can work around your schedule is helpful. While this is common among online tutors, it's more challenging with in-person tutors.
Online vs. In-Person LSAT Tutors
San Diego has a lot of resources, and there are plenty of tutoring options available to you. There are online tutors, in-person tutors, and even tutors that offer both.
In-person tutors are known for building relationships with their students. While the price is higher and you have to worry about the commute, there is no replacement for having someone in the room with you.
In-person tutors can provide students with a classroom-style experience that's difficult to find online. When you're with an in-person tutor, they can observe your practices, discover weaknesses, and build on your strengths. For students that like the traditional way of learning, an in-person tutor is recommended.
While in-person tutoring works, it's not a good fit for everyone. Online tutors offer more convenience, and the sessions are typically more affordable. Since online tutors can work around your schedule, it's possible to get more tutor-time in for busy students.
| | | |
| --- | --- | --- |
| | Online Tutors and Practice Exams | In-person Tutors |
| Flexible schedule | ✔ | ✘ |
| No commute | ✔ | ✘ |
| Cost-effective | ✔ | ✘ |
| Face-to-face interaction | ✘ | ✔ |
| Peer support | ✘ | ✔ |
The Best LSAT Tutors in San Diego
San Diego is a big city, and while that's great for finding work, it makes it challenging to find the best LSAT tutors. With so many available, online, and in-person, you need to choose carefully.

LSATMax Tutors
LSATMax is an online tutoring service that gives you everything you need to succeed. Their website links you to a network full of successful LSAT tutors that passed the LSAT exam in the top 99th percentile. You can choose the tutor you like, and you can switch to a different tutor any time you want.
LSATMax has also been in business for years. Their tutors have experience with the LSAT and a proven system to help students succeed. All LSATMax tutors are experts at identifying weaknesses and turning them into strengths. LSATMax gives students the confidence they need to sit for the exam without anxiety.
LSATMax also has different packages to fit your needs. While their cheapest package gives you the tools you need to pass, better packages offer advanced study methods and strategies to boost your score.
LSATMax also focuses on making the experience personal. Tutors are available at your convenience, and you can work with tutors via phone calls or video calls. If you prefer the face-to-face experience, simply hop on a video call.
Cost: Depends on hours ($216/hour least expensive package)
Location: Online Only (Video or Phone Conference)
Financing: Yes (via Affirm)
Qualifications: 99th percentile on the LSAT
Link: https://testmaxprep.com/lsat/tutoring
---
Patrick C.
Patrick has been an LSAT tutor for over twenty years. He started out traveling the country with a larger LSAT tutoring company but eventually decided to start his own service. In traveling the country, Patrick has worked with people from all walks of life and helped dozens of students pass the LSAT.
Patrick sets students up for success with his advanced study methods. He begins by familiarizing students with content on the exam they struggle with. Once he finds the problem areas, he begins to work on a strategy to help students succeed. The final part of his approach is to teach students the proper pacing.
The LSAT exam is complicated and that's why pacing is critical. By showing students that they have plenty of time, he lowers anxiety while simultaneously building confidence. While his pricing is not cheap, his services are worth every penny.
Cost: $250/hour
Location: San Diego County and online
Financing: No
Qualifications: BA — SUNY at Buffalo (UB), Literature, Harvard University — Masters
Link: https://www.wyzant.com/Tutors/CA/San_Diego/9503850?ol=false
---
Peter K.
Peter is a tutor with a lot of hours and experience under his belt. With over 430 hours of tutoring, Peter knows how to help students develop the skills needed to pass the exam. He has also been in the tutoring business for over two decades, so he's seen a lot of variation in the exam.
Peter offers an approach to tutoring based on hard work, but he also likes to have fun with students. While his plan is laid back, he has a subtle way of helping students understand each portion of the exam. Whether it's content or time management, Peter can help.
Cost: $150/hour
Location: Within 20 miles of San Diego County or online
Financing: No
Qualifications: B.A Philosophy — Boston University, J.D. — University of San Diego
Link: https://www.wyzant.com/Tutors/CA/San_Diego/7568734?ol=false
---
Andrew
Andrew is a young man with a lot of talent and knowledge. He passed the LSAT exam with a 171, in the 97th percentile, and earned his Juris Doctor in law. He has a lot of hours under his belt and has helped many students succeed. His approach emphasizes fun and learning
Andrew is also well-versed in different types of test preparation. While the LSAT is important, it's good to know that Andrew has helped students excel in many various fields. Andrew's young age also helps him connect with younger students to provide a personalized approach.
Cost: TBD by Varsity Tutors
Location: San Diego County or online
Financing: No
Qualifications: Washington and Lee University School of Law — J.D., Law. Passed the LSAT with a 171
Link: https://www.varsitytutors.com/tutors/878000662
---
Negeen
Negeen is a law professor that loves to prepare students for careers in law. She has been teaching law for over twenty years and knows how to teach students in a fun and engaging way. Negeen has also taught students with a wide range of backgrounds and learning styles.
Negeen uses a strategy that warms students up to LSAT material while reducing stress. She understands how stressful the exam can be, which is why she creates a fun and interactive learning environment. She knows how to leverage a student's strengths and mitigate their weaknesses.
Cost: TBD by Varsity Tutors
Location: San Diego County or online
Financing: No
Qualifications: University of California-San Diego — Bachelor in Arts, Political Science and Government, and the University of San Diego School of Law — Juris Doctor, Legal Studies
Link: https://www.varsitytutors.com/tutors/878596265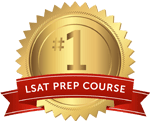 Get the #1-Rated LSAT Prep for free.
Try Risk Free
✓ No card required
✓ 1 minute setup