Washington and Lee University School of Law Overview
The Washington and Lee University School of Law (W&L Law) is an ABA-accredited, private law school in Lexington, Virginia. W&L Law is among the smallest top-ranked law schools in the country. Formed in 1849, the Washington and Lee University School of Law is the 16th oldest law school in the United States and the third-oldest in Virginia.
The Sydney Lewis hall is home to the school of law and was built in early 1977, courtesy of a donation from Sydney Lewis ($9 million). The hall houses classrooms, offices, and the 150-seater Millhiser Moot Courtroom, Roger D. Groot Jury Room, and the Robert E. Stroud Judge's Chambers.
Washington and Lee University School of Law has a 58,155-square-foot Library, the Wilbur C. Hall Law Library. The library acts as a U.S. Government Federal Depository Library and includes a rare book room, audio-visual center as well as a separate library for faculty. The library is home to more than 492,000 volumes and is known for its 24-hour operations as well as extensive reading and storage space for students.
The Washington and Lee University School of Law has maintained a solid reputation as one of the best law schools in the country. The institution has always been among the top 50 schools since the first release of the U.S. News & World Report rankings. The school has received several positive reviews because of its intimate setup that fosters student participation. In 2015, Business Insider ranked W&L Law as the 17th best school in the country to get valuable connections and land a well-paying job.
The Law News, a publication of the Washington and Lee University School of Law, has been awarded the best law school student newspaper an impressive four times. The school has been ranked among the top 15 private schools in the U.S. by the National Jurist several times, thus cementing its standing as one of the country's most prestigious schools. W&L Law houses the clinics below:
Tax Clinic
Immigrant Rights Clinic
Virginia Capital Case Clearinghouse
Practice Clinic
Advanced Administrative Litigation Clinic
Criminal Justice Clinic
Washington and Lee University School of Law is home to centers like the Transnational Law Institute, Frances Lewis Law Center, and the Center for Law and History. Students of W&L Law get to participate is five unique moot court programs as listed below
Client Counseling Competition
Mock Trial Competition
The John W. Davis Appellate Advocacy Competition
Mock Trial Competition
The Robert J. Grey Jr. Negotiations Competition
Representation in Mediation Competition
The institution is keen on fostering student participation in law programs to make graduates practice-ready. The law school has three academic journals that include the German Law Journal, Journal of Civil Rights and Social Justice, and the Washington and Lee Law Review.
Some of the notable alumni of Washington and Lee University School of Law include Newton D. Baker, United States Secretary of War (class of 1894); Terry Brooks, New York Times best-selling author (class of 1969); and Bob Goodlatte, chairman of the United States House of Representatives Committee on the Judiciary (1977).
Washington and Lee University School of Law Rankings
Law school ranking helps prospective students to select schools that can best prepare them for their futures as professional lawyers. Rankings indicate the quality, reputation, and performance of law schools across the country. Even more important, law school rankings play a role in influencing employer decisions as students from top-ranked campuses are receive preference over graduates from lesser-ranked institutions.
The Washington and Lee University School of Law was ranked 34th best law school in the country as per the 2019 rankings released by the U.S News & World Report. The University has been continuously ranked above the top 50 law schools, an indication of its commitment to excellence. Above the Law ranked Washington and Lee University School of Law as the 22nd best law university in its 2019 list. The National Jurist, on the other hand, ranked W&L Law as the 18th best law school in regards to library facilities. Overall, the campus has an excellent reputation as one of the leading universities in the country.
Washington and Lee University School of Law Admissions
What is the Washington and Lee University School of Law Acceptance Rate?
Higher-ranked schools, because of prestige and demand for admissions, tend to have low acceptance rates. The higher a school ranks in the overall classification, the harder it will be to secure admission. The low acceptance rates are used by the institutions to sieve through students and obtain the cream of the crop, which helps to ensure that enrolled students are capable of handling the curriculum and courses offered.
W&L Law has a reputation as a competitive law school that is hard to get into. It only accepts 49% of its total applicants, meaning prospective students must record high LSAT and GPA results to receive consideration. Though 1,867 students applied to join the class of 2023, only 907 (48.58%) were offered admission. Overall, only 119 students enrolled in the class of 2023.
The median GPA for the class of 2023 stood at 3.41, a figure which some consider low compared to top schools like Yale, which had a median GPA of 3.93. Concerning LSAT scores, the median mark was 160, which is fair compared to other schools. The likes of Yale and Harvard boasted accepted a mean LSAT score of 173, which further reduced the acceptance rate to such institutions.
While students don't need extremely high LSAT and GPA to secure admission at W&L Law, a high level of performance is still required to beat the high competition.
View the table below to know more about W&L Law's admission statistics
W&L Law's LSAT Percentiles
75%-162
50%-160
25%-158
2019 Entering Class Profile
Number of Students: 119
LSAT Score: 160
Undergraduate GPA: 3.41
%Women: 43
%Students of Color: 4.8
What is the Tuition for W&L Law?
| | | |
| --- | --- | --- |
| | In-State Resident | Non-Resident |
| Full Time | $46,497 | $46,497 |
| Part Time | N/A | N/A |
Living Expenses at W&L Law School
Living on-campus: $17,613
Living off-campus: $17,613
Living at home: $17,613
Housing Options at W&L Law School
| | |
| --- | --- |
| On Campus | Yes |
| Off Campus | Yes |
Bar Passage Rates at W&L Law
| | |
| --- | --- |
| Reporting | 97.6% |
| First Time Takers | 124 |
| Whittier Average | 90.9% |
| State Average | 75.4% |
| National Average | 54.0% |
Application Deadline
When will the Washington and Lee University School of Law Applications Open?
Applicants with complete admission files by March 1 will receive a final decision from the university no later than March 31. However, if submissions are not complete by March 1, the decision might take longer than March 31. Application files completed and submitted by February 1 will receive consideration for merit-based scholarships.
How are Applications to W&L Law Submitted?
All applications to W&L Law must be submitted through the Law School Admission Council (LSAC) electronically. There is, however, no application fee. An applicant should register for the Credential Assembly Service (CAS) and submit LSAT score records to LSAC. The applicant should then request the LSAC to send the completed application to Washington and Lee.
Does W&L Law have an Early Admission or Early Decision Process?
Applications for the early decision program must be in by December 1. The applicants will be notified within two weeks, at a date no later than December 15. A $1,000 seat deposit should be made by January 5 for successful applicants.
Application Fee and Deadline
| | |
| --- | --- |
| Application Fee | N/A |
| Early Decision Deadline | 11/15 |
Does W&L Grant Interviews?
No, W&L Law does not grant interviews to its applicants.
Employment After W&L Law School
Attending a top-ranked law school requires a substantial financial investment with the aim of securing well-paying employment upon completion and graduation. The Washington and Lee University School of Law class of 2018 had an impressive employment rate of 83%. Five percent of students who reported their employment status after graduation opted to pursue an additional degree.
Forty-five percent of the law students secured employment in law firms, while 16% started working for business institutions. Fourteen percent of the W&L Law's 2018 graduates got government jobs. Seven percent work in the public interest sector. As can be seen from the above statistics, Washington and Lee University School of Law is a well-revered institution in the state of Virginia. The solid reputation allows for the instant graduation of its graduates.
Most graduates (30%) sought employment in Virginia while 8% work in New York, and a further 7% work in the District of Columbia. Washington and Lee University School of Law has a good reputation as a top-performing school that produces practice-ready and professional lawyers. Through its various moot programs and clinics, the school always commits to offering its students the best in both academics and practical skills.
Employment in law firms and businesses, as well as the government sector, provide opportunities for lawyers to earn high salaries. The average salary earned by graduates from Washington and Lee University School of Law ranges from $40,000 to $170,000 or even more depending on the industry or sector of employment.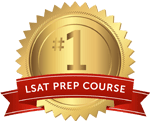 Get the #1-Rated LSAT Prep for free.
Try Risk Free
✓ No card required
✓ 1 minute setup