Phoenix is the capital of Arizona and one of the most interesting places to live in the country. The city is known for having warm temperatures and sunny skies all year, earning it the nickname the Valley of the Sun. Phoenix is also the most populous city in Arizona, with a population of 1.7 million, which makes Phoenix the 5th largest city in the United States.
With a sprawling metropolitan area and comfortable weather, Phoenix is a great place to pursue a career in law. While the population is large, the economy in Phoenix hasn't fully recovered from the housing market crash. There are a lot of real estate vacancies and a high rate of crime. For example, Phoenix is only safer than 7% of American cities, and 42 out of 1,000 citizens are victims of a crime each year.
For these reasons, Phoenix has a high demand for lawyers. The median salary for lawyers in Phoenix is between $95,762 and $109,991, and while it's below the national average, Phoenix is one of the most affordable cities to live in.
Arizona also has the 25th best law school in the country, Arizona State University. With an acceptance rate of less than 50% and a median LSAT score of 161, gaining admission is not easy. The LSAT is a challenging exam, and it's wise to leverage qualified tutors.
What to Look for in LSAT Tutors
There are a lot of tutors in Arizona, both in-person and online. While there are a lot of tutors, they offer varying skill sets, so it's essential to choose carefully. Luckily, finding the best LSAT tutors in Phoenix is simple when you know what to look for. We're going to take you through a few attributes to look for in LSAT tutors.
High LSAT Scores
The LSAT is a complicated exam that tests a student's ability to read, write, convey arguments, and understand logic. For this reason, the LSAT is one of the hardest standardized tests around. For example, scoring above a 170 is rare, and can net you a helpful scholarship.
The score ranges between 100 and 180, with the top 90% of students scoring 170-180. Finding a tutor that's scored above a 160 is essential if you want to improve your score. While 160 is a good score, if you're already scoring in that range, you'll have to find a tutor that's scored a 170+.
Education
LSAT tutors can have a wide range of educational backgrounds. Some tutors have experience in law, while others focused on the arts, philosophy, English, math, or science. While each educational background is sufficient, each field has its benefits.
Tutors with a background in philosophy and math are great for the logic games section of the exam, while tutors with backgrounds in law and English are helpful for the writing section of the exam. So, depending on the area you need help with, pay close attention to a tutor's educational background.
Tutoring Experience
When looking for the best LSAT tutors in Phoenix, you should look for tutors with a lot of experience. Most tutors will have their LSAT tutoring hours listed, and students should work with tutors that have at least forty hours of experience. If a tutor doesn't have a lot of tutoring hours, but a background in teaching, that's also acceptable.
Online vs. In-Person LSAT Tutors
When choosing a tutor, there is a crucial decision to make: online or in-person. While both forms of tutoring are effective, everyone learns differently. So, take some time to go over the pros and cons of each method of tutoring.
Online Tutoring
Online tutoring has become popular over the past decade. Online tutors offer flexible schedules and low prices. With online education, students also get the luxury of studying from the comfort of their own home.
While online tutoring, or remote tutoring, was hit or miss in the past, video calls have made it effective. Students can now get face-to-face tutoring without tutors needing to be present. It's not the same as having a tutor there with you, but it's often just as effective.
The only drawback to online tutoring is that there can be too much flexibility and less supervision. For example, there can be a lack of focus because students can quickly reschedule sessions or skip a week. The lack of having a tutor there with you can be the difference between passing and failing, so you'll be even more responsible for your own success.
In-Person Tutoring
In-person tutoring is a method that's proven to work. In-person tutors offer less flexibility but keep students focused with rigid scheduling and face-to-face observation. When a tutor is next to you, it's easier for them to get to know you and work with you.
In-person tutors can also offer students a classroom-style experience and group sessions. Group sessions are great for students that thrive on peer support. The downsides of in-person tutoring include higher costs and possible time lost during commuting.
| | | |
| --- | --- | --- |
| | Online Tutors | In-person Tutors |
| Flexible schedule | ✔ | ✘ |
| No commute | ✔ | ✘ |
| Cost-effective | ✔ | ✘ |
| Face-to-face interaction | ✘ | ✔ |
| Peer support | ✘ | ✔ |
The Best LSAT Tutors in Phoenix, Arizona

LSATMax Tutors
LSATMax is an LSAT prep company that offers high-quality tutors at your convenience. There are a handful of packages to choose from, but regardless of your choice, each package has the tools you need to succeed. In fact, students have boosted their scores by 20 points with the least expensive option.
LSATMax only works with the best tutors. All tutors have passed the LSAT exam in the top 1% and have experience tutoring a diverse background of students. Since all tutoring is done remotely, via phone or video calls, tutors have worked with students from across the country.
LSATMax is also unique because students can work with multiple tutors. If a tutor isn't working out, there is an option to change tutors at any point during a student's preparation. Overall, LSATMax is a well-known and reputable LSAT preparation company that helps thousands of students reach their desired scores.
Cost: Depends on hours ($216/hour least expensive package)
Location: Online Only (Video or Phone Conference)
Financing: Yes (via Affirm)
Qualifications: 99th percentile on the LSAT
Link: https://testmaxprep.com/lsat/tutoring
---
Stephanie
Stephanie is a flexible tutor that has spent a lot of time honing her LSAT skills. She is a unique tutor because she didn't start with perfect scores. In fact, her first LSAT score was 145. While a 145 isn't hugely impressive, her ability to boost her score by 31 points is. Stephanie believes that the LSAT exam is learnable, and she proved it.
Stephanie is also unique because she gives students 30 free minutes to bring her up to speed. This takes place during the first tutoring session, and it's a nice gesture. While she has helped dozens of students improve their scores by 10-25 points, her study routine includes a lot of hard work.
Stephanie is also a flexible tutor. Her prices for online sessions are less than in-person meetings and students can choose whichever style they prefer. She also has an impressive college background, receiving millions of dollars in scholarship money.
Cost: $85/hour in-person, $70/hour online
Location: Tempe, Arizona 85281 (within 40 miles) and online
Financing: No
Qualifications: Passed the LSAT, Masters in Education and Juris Doctor
Link: https://www.wyzant.com/Tutors/AZ/Tempe/9456952?ol=false
---
Jeremy
Jeremy is a practicing attorney that enjoys helping students pass the LSAT exam. Jeremy wasn't always a tutor, but he did some tutoring work for friends and family. To his surprise, students he tutored recommended him to friends and helped promote his services. Today, Jeremy tutors on the side of his law practice.
Jeremy's experience as an attorney makes him a great tutor for the LSAT. Scoring a 166 on the LSAT, he's well-equipped to mentor students looking to boost their scores. His background in law makes him a great tutor for students that need assistance on the writing and logic games section of the test. To practice law, one must be able to convey arguments, write well, and understand complex logic—and Jeremy can help you do all three.
Cost: TBD by Varsity Tutors
Location: Online
Financing: No
Qualifications: Passed the LSAT, William and Mary – Juris Doctor
Link: https://www.varsitytutors.com/tutors/877943985
---
Tucker
Tucker is a tutor that focuses on creating a clear and concise study routine. Before sessions begin, Tucker works with students to set expectations. These stipulations include the frequency of meetings, what sessions will cover, and how long you'll be working together.
Tucker is an excellent fit for students that prefer strict schedules and guidelines. Tucker creates a plan, sets it in motion, and holds students accountable. While his approach is intense, he's helped dozens of students pass the exam.
Cost: TBD by Varsity Tutors
Location: Online
Financing: No
Qualifications: Passed the LSAT, Arizona State University –Bachelors in Arts
Link: https://www.varsitytutors.com/tutors/878101956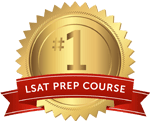 Get the #1-Rated LSAT Prep for free.
Try Risk Free
✓ No card required
✓ 1 minute setup