Texas is a big state that's home to big cities. While historically Dallas and San Antonio have perhaps been more important, Houston has risen to the biggest city in the state. With a population of 2,325,502 and a 10% rate of growth each year, Houston is continuing to grow at a rapid pace. With that growth, the demand for lawyers is increasing exponentially.
Houston is a great place to live and an excellent place to practice law. Instead of traveling out of Houston, law students can pursue a fruitful career in the city. With accredited law schools like the University of Houston Law Center and the South Texas College of Law, Houston has become a profitable place to become a practicing lawyer.
While the schools are great, what makes Houston one of the best places to practice law is being the United States capital of capital punishment. Texas earned the title because one-third of all legal executions occur in the state, with one being as recent as July of 2020. With the death penalty in-play, cases become more complicated and expensive, with many hours being required from the prosecution and defence, typically across many appeals.
Houston also needs lawyers because of haphazard zoning laws. There are no land-zoning laws in the city, which means there are hundreds of disputes each year. For a first-year associate, these cases are exceptional for experience, and the field is a growing profession.
Aside from zoning laws and capital punishment, Houston is known for having one of the highest crime rates in the country. For every 1,000 citizens in Houston, 52 are victims of a violent crime each year, and it's only safer than 4% of US cities. To add perspective, for violent crime, 10.4 people per 1,000 commit one. That's three times the state average and four times higher than the rest of the country.
With a high rate of crime, complicated zoning laws, and capital punishment, it's no surprise that first-year associates have a promising future in Houston. There is a high demand and short supply of lawyers, making the competition fierce.
Graduates from top schools can make upwards of $150,000 and $170,000 at the biggest firms in their first year. Even at smaller firms, first-year associates can expect to make between $70,000 and $120,000.
What to Look for When Choosing an LSAT Tutor
Finding the right tutor can make a big difference. Tutors can hold you accountable, keep you motivated, explain complex terminology, and keep you engaged. While having a tutor is great, how do you find the right one? With a test as complex as the LSAT, you need to look carefully.
The LSAT exam tests your ability to read, write, retain complex terminology, solve problems, and analyze situations. The score ranges between 100 and 180, with the top 90% of students scoring 167-180. While scoring between 140-150 is acceptable, if you want to get into the top 25 law schools you'll need to score better than 160. This is why finding the right tutor is critical for your success.
Experience
First and foremost, you want to see how long they've been tutoring for. Everyone has to start somewhere, but you don't want a tutor that's only been doing it for a year or two. Look for tutors with at least forty hours of experience and good reviews.
You want someone that's helped hundreds of students pass the exam or someone who can show you their track record. We're sure that some first and second-year tutors are above-average, but you don't want to take any risks with the LSAT.
Credentials
You should always look over a tutor's credentials. They don't need to be perfect, but it's essential to see if a tutor has passed the LSAT with a high score, graduated from a good law school, and has experience as a lawyer. We recommend only using tutors that scored in the 99th percentile or above 170.
Flexibility
Flexibility is crucial for a good tutor experience. Law students are busy, and that's not your fault. So, look for tutors that have flexible schedules or can work around your schedule. For flexibility, online tutors are recommended.
Location
If you live in Houston, make sure your tutor does too. Plus, given how big the city is, you'll want to make sure they're not on the other side of the city. If you're having trouble finding an in-person tutor, you can use an online tutor instead. They're just as helpful, even if they're not from your state.
Online vs. In-Person LSAT Prep
The market for lawyers in Houston is increasing. There is a high demand and small supply, so going to law school is encouraged. Unfortunately, that means the LSAT is unavoidable for many students.
Preparing for the LSAT is not easy. For the best results, many students pursue preparation courses, practice exams, and private tutors. While a mix of all three is the best way to pass, finding the right tutor is the most important part. So, how do you choose between in-person and online?
In-person tutors have been around since the creation of the exam. In-person tutors can get a better read on your personality and provide you with study materials. Some people also learn better in a traditional classroom setting or face-to-face.
While traditional tutors are helpful, online tutors are just as good, if not better. Online tutors offer more flexibility, and they're less expensive than in-person tutors, courses, and practice exams. Online tutors aren't for everyone, but they've become a viable option. When choosing the right tutor, it comes down to your preferences.
| | | |
| --- | --- | --- |
| | Online LSAT Tutors | Classroom/in-person LSAT Tutors |
| Flexible schedule | ✔ | ✘ |
| No commute required | ✔ | ✘ |
| Cost-effective | ✔ | ✘ |
| Face to face interaction | ✘ | ✔ |
| Peer support | ✘ | ✔ |
The Best LSAT Exam Tutors in Houston
More often than not, a great LSAT tutor can be the difference between passing and failing the exam. It's crucial to find the right tutor to increase your chances of success. Read on to see the best LSAT tutors in Houston.

LSATMax Tutors
LSATMax Tutors makes it easy to find the tutor you need at a fair price. LSATMax offers one-on-one tutoring that's flexible and puts you in control. While all of LSATMax Tutors have passed the LSAT in the 99th percentile, you can choose whichever tutor you prefer.
LSATMax tutors have also been in the business for years, so each tutor knows how to evaluate their students. For example, LSATMax tutors can identify and manage weaknesses while giving students the confidence they need to pass.
There are a handful of different packages to choose from, depending on how much you're willing to spend. All sessions happen at your convenience via phone or video conferences. So, if you want the face-to-face experience, LSATMax has you covered.
LSATMax also allows you to change your tutor at any point and allows financing through Affirm. For students that need multiple perspectives, this is especially helpful. Overall, LSATMax offers in-person quality at your convenience for a fair price.
Cost: Depends on hours ($216/hour least expensive package)
Location: Online Only (Video or Phone Conference)
Financing: Yes (via Affirm)
Qualifications: 99th percentile on the LSAT
Link: https://testmaxprep.com/lsat/tutoring
Link: https://www.wyzant.com/Tutors/NY/Monsey/9090743?ol=true
---
Rayna R.
Rayna offers a balanced and fun-spirited approach to LSAT tutoring. She is one of the few private tutors that have open in-person availability and will travel up to thirty miles within the Houston area. While Rayna is qualified to tutor for the LSAT, she is gifted in subjects from English, reading, writing, and more.
Rayna is a great tutor for students looking to improve their reading and writing skills. While she is excellent for the rest of LSAT preparation, her reviews show that reading and writing are where her students improved the most. Rayna is also younger than most tutors, which helps her connect with students going straight into the LSAT.
Cost: Depends on the hours
Location: Within 30 miles of Houston, Texas or online
Financing: No
Qualifications: Cornell University – B.S., Industrial & Labor Relations and Columbia Law School – J.D., Law. Passed the LSAT.
Link: https://houston.universitytutor.com/tutors/522230
---
Tutor the People
Tutor the People is an online service that offers excellent LSAT prep, study materials, and tutors for the Houston area. All of Tutor the People's tutors passed the LSAT in the 97th percentile, and they cover a diverse range of topics.
Tutor the People also offers multiple packages. The cheapest package provides basic materials and tutoring, whereas more expensive packages provide students with practice exams and study material. Tutor the People is best for students looking to combine tutors and LSAT prep materials.
Cost: Depends on hours ($66.58/hour least expensive package)
Location: Online
Financing: TBD by Tutor the People
Qualifications: All LSAT tutors passed within the 97 percentile
Link: https://tutorthepeople.com/tutor/brian-b/
---
Naz K.
Naz K. offers LSAT tutoring online or in-person. His hourly rate doesn't change, which makes him an excellent fit for students looking for a blend of online and in-person instruction. Finishing within the 99th percentile of LSAT takers, it's to assume that Naz knows his stuff.
Naz prides himself by offering a two-step approach to LSAT tutoring, and his ratings show that it works. The first step is to go over material that a student has already done on their own. This helps Naz get an idea for where a student is in the studying process. The second step includes adding to a student's knowledge and breaking down specific questions that have complicated answers.
Naz also bases his tutoring strategy off of methods that are proven to work. He uses techniques that include scaffolding, deliberate practice, pattern recognition, and more. While Naz spends plenty of time with students, he gives students a lot of homework between sessions. With about fifty hours of tutoring experience, Naz is a great choice.
Cost: $35/hour
Location: Richmond, TX 77407
Texas, Fort Bend County, Richmond. Online is also available.
Financing: No
Qualifications: Passed the LSAT with a 173 and placed in the 99th percentile and studied at the University of Texas – Austin
Link: https://www.wyzant.com/Tutors/TX/Richmond/9639981?ol=false
---
Avi J.
Avi is a well-rounded LSAT tutor that's had a lot of success with his students. He maintains a high rating and only has one rating less than five stars, out of seventy total. Avi was also accepted to NYU law and passed the LSAT in the 99th percentile.
What sets Avi apart is his recognition and familiarity with the LSAT exam. He's brushed up on most LSAC administered exams (1-81), so he knows how to go over situations that will be present on future exams. While Avi offers a wide range of knowledge, he also has excellent availability, around twelve hours most days of the week.
Cost: $135/hour
Location: Online
Financing: No
Qualifications: Accepted to NYU Law School, graduated Touro College pre-med. Passed LSAT in the 99th percentile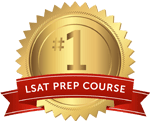 Get the #1-Rated LSAT Prep for free.
Try Risk Free
✓ No card required
✓ 1 minute setup