You don't hear about Tennessee often, but when you do, it's almost always about Nashville. Tennessee's capital is a unique city with a diverse population. Known for frequent celebrations and legendary country music venues like the Grand Ole Opry House, Nashville is a great place to call home.
Nashville is also Tennessee's largest city. With roughly two million people living in the metro area, it's the 23rd most populous city in the country. The large population and unique atmosphere make it an exciting place to practice law. In fact, Nashville is home to one of the best law schools in the country, Vanderbilt University Law School.
Vanderbilt University is the 16th best law school in the country, with a median LSAT score of 166, and a 39% acceptance rate. It's a challenging school, but Nashville's median lawyer salary of $102,937 and below-average cost of living makes it worth it. While Vanderbilt University is the best, students have plenty of other great options.
Nashville is an energetic city, but there is a lot of crime, creating a high demand for criminal lawyers. For every 1,000 residents, 11.53 commit a violent crime, and 42.27 commit property crime. Given these numbers, Nashville has more crime than 97% of U.S. cities. This makes Nashville a noble city to practice law because even first-year associates can make an impact in the community.
To get into law school, students need to take the LSAT exam. It tests your ability to evaluate logic, convey arguments, and write with precision. A high LSAT score can provide students with the resources needed to attend expensive law schools. For example, students that score higher than 160 have a good chance of receiving scholarship money.
What to Look for in LSAT Tutors
Getting help from a tutor is an excellent way for students to boost their LSAT scores. Unfortunately, with an abundance of tutors, it's hard to find a good fit. So, if you're looking for the best LSAT tutors in Nashville, read on.
High LSAT Scores
Students seek out LSAT tutors to boost their LSAT scores. The score ranges between 100 and 180, with the top 90% of students scoring 170-180. For students to improve, tutors need to have passed the LSAT exam with an above-average score.
If possible, work with tutors that passed within the 99th percentile. The 99th percentile covers scores between 170 and 180, which is challenging to achieve. If you want to boost your score by more than a few points, it's wise to work with a tutor that scored at least 20 more points than you.
Scheduling Flexibility
Aspiring lawyers are busy people. While the LSAT is an important exam, it's difficult for students to find time to study. For students that work or have other obligations, finding a tutor that has flexible availability is a priority. If scheduling is an issue, consider an online tutor.
Flexibility is important, but some students prefer strict schedules. Strict study routines hold students accountable and create concrete opportunities for students to study each week. This creates a consistent study plan that helps students succeed. While some online tutors can keep students on rigid schedules, in-person tutors are best in this situation.
Tutoring Experience
Online tutoring has made it easy for anyone to become a tutor. This has led to an abundance of tutors, but not every tutor has sufficient experience. Inexperienced tutors might struggle to connect with students, which can waste valuable study time. Tutors with less experience also lack customer testimonials and reviews, making it hard to determine their reliability.
When looking for an LSAT tutor, experience is critical. Look for tutors with at least forty hours of tutoring experience, and if possible, a background in education. Specifically, tutors that work as teachers and professors.
Online vs. In-Person LSAT Tutors
When looking for the best LSAT tutors in Nashville, you need to choose between online and in-person tutors. There are benefits to each method, so we're going to break them down for you.
In-Person Tutoring
We'll start by going over in-person tutors. In-person tutors offer a classroom-like approach to tutoring. Typically, in-person tutors hold students to strict schedules and study routines. In-person coaching can take place at an LSAT preparation company, an agreed-upon location, or a student's home.
In-person tutoring is a method that's proven to work. While in-person tutors cost more than online tutors, students benefit from face-to-face interaction, and peer support is an option. For example, if you want to study with colleagues, in-person tutors can arrange group sessions. Not only do group sessions bring the cost down, but students can learn from one another.
The downside to in-person tutoring is the lack of flexibility. Sessions are often agreed upon in advance, making it difficult for students to cancel if necessary. Also, students might have to commute for in-person meetings. A long commute can waste time and leave you feeling stressed and frustrated.
Online Tutoring
People used to scoff at online tutors. Luckily, that was in the past. Today, online tutors can be as good as in-person tutors. In the past, it was difficult for tutors to build relationships with students because there was a disconnect, created by a lack of face-to-face interaction. Now, with video and phone calls, students can get face-to-face tutoring from the comfort of their couch.
Online tutors also give students a great deal of freedom. It's easier to find online tutors with good availability and canceling sessions is hassle-free, if a student needs to. While accessibility is essential, online tutors are also affordable. The hourly rate is typically lower than in-person tutoring.
The downside to online tutoring is that students can end up with too much freedom. A lack of consistency can make instruction less effective, especially if sessions become infrequent and students aren't able to keep up their studies on their own. Some students might also find it hard to develop relationships with online tutors. While it's gotten better, video calls aren't perfect.
| | | |
| --- | --- | --- |
| | Online Tutors | In-person Tutors |
| Flexible schedule | ✔ | ✘ |
| No commute | ✔ | ✘ |
| Cost-effective | ✔ | ✘ |
| Face-to-face interaction | ✘ | ✔ |
| Peer support | ✘ | ✔ |
The Best LSAT Tutors in Nashville, Tennessee
Finding a tutor is easy when you know what to look for. Still, there are a lot of LSAT tutors in Nashville. To aid you on your search, we've compiled a list of the best LSAT tutors in Nashville for you to look at.

LSATMax Tutors
LSATMax is one of the best online tutoring organizations available. Every tutor working with LSATMax is highly qualified, with each tutor having an LSAT score in the 99th percentile. There are different tutors to choose from, and students can change tutors if necessary.
LSATMax offers a handful of different packages. The LSATMax 365 package is the best value for students who want to raise their score as much as possible. Still, their least expensive package is both affordable and efficient, plus financing is an option. LSATMax knows how expensive test preparation can be, so they do their best to create programs everyone can benefit from.
LSATMax is also flexible. Students create their schedules and study at their own pace. LSATMax tutors can build relationships with students and discover weak areas. In fact, students can get face-to-face tutoring with video calls.
Cost: Depends on hours ($216/hour least expensive package)
Location: Online Only (Video or Phone Conference)
Financing: Yes (via Affirm)
Qualifications: 99th percentile on the LSAT
Link: https://testmaxprep.com/lsat/tutoring
---
Brad
Brad is a great tutor that offers in-person and online sessions. Brad went to school in Nashville, which makes him an excellent choice for students applying to Tennessee law schools. While his tutoring improves a student's LSAT score by 20 on average, his connections and status at Belmont University add value.
Brad also did well on the LSAT exam. He received a near-perfect score of 177, and it helped him earn his degree. His high LSAT score and background in psychology is a great combination. He knows how to succeed on the exam, manage anxiety, and overcome weaknesses.
Cost: $100/hour
Location: Downtown Nashville, Tennessee 37219 and online
Financing: No
Qualifications: Scored a 177 on the LSAT exam, Belmont University –Psychology
Link: https://www.wyzant.com/Tutors/TN/Nashville/9664547?ol=false
---
Bob
Bob is one of the most experienced LSAT tutors you can find. He worked for Kaplan in the 90s and was tasked with running Kaplan's LSAT preparation and tutoring programs. With experience developing effective study routines and materials, Bob knows how to get a near-perfect score on the LSAT exam. Over the years, he's done live classroom teaching, large group events, and developed printed test materials.
Bob also knows how to handle and overcome stress. He was on the game show Jeopardy!, which trained him to work well under pressure. Bob's calm approach to the LSAT exam reduces anxiety and boosts confidence. Overall, Bob is one of the most reliable and qualified LSAT tutors in the country.
Cost: $125/hour
Location: Online
Financing: No
Qualifications: Suny Albany –Bachelors of Arts, Indiana University –Masters
Link: https://www.wyzant.com/Tutors/MA/Newton_Center/9720895?ol=true
---
Kacey
Kacey is a firm believer in education. To her, culture can only evolve when a population is well-educated. For Kacey, tutoring is her way of making an impact and following her beliefs. Kacey has also taken the LSAT recently, so she's up-to-date and familiar with the current LSAT exam.
Kacey scored well on her LSAT, a 169, and has a background in science and engineering. Her experience makes her an excellent fit for students that need help on the logic games section of the exam. Kacey is currently pursuing her graduate degree at the Georgia Institute of Technology, and while she is still a student, she's helped dozens of students improve their LSAT scores.
Cost: TBD by Varsity Tutors
Location: Online
Financing: No
Qualifications: Scored 169 on the LSAT, Georgia Institute of Technology – Bachelors of Science
Link: https://www.varsitytutors.com/tutors/877946127
---
Mackenzie
Mackenzie is a great tutor that's helped a lot of students pass the LSAT. On the LSAT, she scored a 166 and went on to get her law degree in Arizona. Mackenzie has been tutoring for about five years, and it became her passion. When she was preparing for the LSAT, she witnessed how helpful tutors are first hand. Ever since, she's been determined to help others, even students from outside the country.
What makes Mackenzie unique is her ability to tutor students in English or Spanish. Her Psychology in Spanish degree helps her connect with students and break the language barrier. Her ability to identify weaknesses and turn them into strengths is uncanny. Mackenzie is also flexible, and her sessions are online.
Cost: TBD by Varsity Tutors
Location: Online
Financing: No
Qualifications: Scored a 166 on the LSAT, Vanderbilt University – Psychology, University of Arizona – Juris Doctor
Link: https://www.varsitytutors.com/tutors/878251884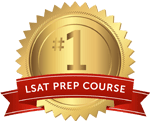 Get the #1-Rated LSAT Prep for free.
Try Risk Free
✓ No card required
✓ 1 minute setup