Seattle is known for a lot of things. Some of the nation's most visible successes have come out of Seattle, from Microsoft to Amazon to Starbucks. It is a stunning place: Huge bodies of water are looked down upon by majestic mountains and lush forests, while the Space Needle reaches towards the sky as part of a brilliant skyline. This Puget Sound city has a bustling nightlife, with great places to eat and drink. The Pike Market is the oldest farmers market in the country, and it retains its charms to this day. Between all the businesses in town and the nature that needs preserving, Seattle is ripe for a law professional. Not only are there plenty of employment opportunities, but it pays pretty decently as well. The average lawyer in Seattle cracks six figures for their yearly income, coming in at $111,345.
Not only is it a great place to live, but it is a great place to study. Seattle is not short on prestigious law schools. Both the University of Washington and Seattle University have law programs that you would be proud to attend. University of Washington Law is a bit more difficult to get into than Seattle University Law School, but neither are easy. To give yourself the best chance of getting into either, you'll need to do well on your LSAT. Both schools require a score that is above average, so you'll want to make sure you take your prep seriously. Fortunately, there are tons of resources out there to get you prepared, so as long as you are willing to put in the work, you should be able to achieve a desirable outcome.
The first step you'll want to take in regards to the LSAT is choosing what prep course to take. In doing this, you will need to decide if you want to take a course in-person or online. Both have advantages. You will want to base your decision on the way that you learn best. In this article, we'll go over some of the pros and cons of each type of LSAT prep course to help you inform your decision to the best of your ability. We have years of experience and knowledge in regards to getting people prepared for the LSAT, and look forward to doing the same for you. The first step is to know what to look for in a course, whether it be online or in-person. We recommend courses that have:
Actual LSAT questions from years previous.
Detailed video/in-person explanations of the types of questions you'll receive.
A sliding scale for pricing.
A support system to help you with your prep even when you are not in class.
Online vs In-Person LSAT Classes
There are many different styles of learning. Some prefer lectures while others like a more hands-on approach. There are a good amount of options when choosing an LSAT prep course, and in this article we'll be discussing the pros and cons of both online prep courses and in-person prep courses.
For those of you who prefer a more rigid study structure, you'll want to explore in-person prep classes. These will be done with an instructor and have a strict timeline and/or syllabus. The advantage of these classes is that they are normally held in a place of higher learning, so the amount of resources you have available to you are abundant. Not only will you have a certified instructor who is very experienced with the LSAT, but you'll also have well stocked libraries. Most in-person LSAT prep courses these days offer online support as well for when you are away from the classroom. The downside to in-person prep is the price tag; they are much more expensive than an online class.
As for online LSAT prep courses, there is a lot to be said for them as well. These are great for people who don't want to stick a rigid schedule. In fact, online prep courses are ideal for folks who are busy with everyday life, such as parents or those who work full time jobs. Even if you have all the time in the world, maybe you just prefer moving at your own pace. If that is the case, we highly recommend online prep courses. With the internet being so extensive, you will still have plenty of resources to pull from, and most online courses offer instructors to answer any questions you may have. One of the other perks of online prep is that you save a ton of money doing it this way. You can also do it from the comfort of your own home!
Whether you choose in-person or online, you will want to make sure that the class you take offers a practice test. This is the best way to see where your strengths and weaknesses are before taking the actual exam. If possible, you will want a course that offers practice exams that are actual exams from years past. The LSAT is no longer administered via pencil and paper, so if you have a tablet at home you will be practicing how the test is actually given, giving you more confidence going into it.
| | |
| --- | --- |
| Pros of an Online LSAT Classes | Pros of an In-Person LSAT Classes |
| You have complete control over your schedule. | One-one interactions with tutors. |
| You don't need to be at the coaching center to study. | Peer feedback and interaction. |
| Much lighter on the pockets compared to in-person LSAT classes. | The general vibe of group studying is conducive to learning. |
| You can customize the course to address your requirements. | |
| Online prep tests simulate the real LSATs. | |
The Best Online LSAT Prep Courses in Seattle

LSATMax LSAT Prep Course
Your secret weapon for getting accepted to the law school of your choice, the LSATMax online LSAT prep course from TestMax, is guaranteed to raise your scores. For a reasonable one-time fee, you'll get instant access to a huge arsenal of tools to help you prepare for the exam on your own time. With countless five-star reviews across TrustPilot, Google Play, and the Apple App Store, LSATMax is clearly the best online LSAT course available.
What makes LSATMax the best online prep course for any pre-law student looking to max out their LSAT scores? First, because it's available on both web and mobile, you will be able to access your course materials at any time. Next, unlike many online courses that use practice questions written by so-called experts, LSATMax only uses actual questions that have appeared on the LSAT. Your membership gives you access to up to 9,000 questions.
There are three LSATMax course packages available. All three contain the full LSATMax course catalog with over 100 hours of video from instructors who have all scored in the 99th percentile on the LSAT themselves. You'll also have opportunities to get personalized help from our instructors via real-time chat, message boards and scheduled office hours Q&A sessions. All students can also access their sample questions using LSATMax's digital LSAT simulator for an authentic experience that replicates and gets you ready for the real LSAT.
Course Packages Available:
All LSATMax packages contain the full course catalog and a subscription to LSAT Prep Plus which gets you access to every LSAT practice exam available from the LSAC. You can choose between 3 flexible packages that give you access for the length of time you need to study for the LSAT.
LSATMax 60: This package gives you 60-day access to the full LSATMax course. It is great for students who have a shorter amount of time to study before their exam or who only need to raise their score a few points.
LSATMax 180: This 180 day access package is designed to fit the needs of most students by giving access to the course for longer than the average time spent studying for the exam.
LSATMax 365: This package is the best value for those who have a longer time frame to study for the exam or need to raise their score as much as possible.
No matter which package you choose, TestMax offers 0% financing for up to a full year through Affirm. Remember, the earlier you begin preparing for the LSAT, the higher your scores will be.
Pros:
Get instant access to flexible packages and pricing
Guaranteed to boost your LSAT score or your money back
Interactive instruction with real LSAT experts
Digital LSAT simulator for 100% realistic test experience
---

Law School Admission Council Official LSAT Prep
https://www.lsac.org/lsat/prep
The Law School Admission Council (LSAC) is the organization that administers the actual LSAT, so their official prep course is definitely worth looking at. While this is one of the least expensive LSAT prep products available, there are also some large omissions. First, the LSAC only uses practice tests for their online platform, not authentic LSAT questions from past tests. Second, while access to the real test interface is a nice touch, there is little actual instruction in this package. Due to the low price and these missing pieces, this service is best used as a supplement to your study rather than your primary prep course.
Pros:
Uses the real LSAT test interface
Low price
Cons:
Just the practice tests, so no instruction is included
Practice questions aren't taken from real LSATs
---

Alpha Score LSAT Prep
One of the few options for basic, affordable LSAT prep, Alpha Score offers a good selection of study materials for a reasonable price. There are over 50 hours of video lessons from instructors, each with at least 5 years of experience teaching LSAT prep courses. There is no live content, but you are able to ask questions to your instructor via messaging on the member's area of the website. Membership to the Alpha Score LSAT prep course lasts for 12 months before you need to renew to keep access.
Pros:
50+ online lessons and tutorials
Reasonably priced
Long-lasting access
Cons:
Only 10 official LSAT-licensed practice tests included
No live instruction is available
---
The Best In-Person LSAT Prep Courses in Seattle
Sandweiss Test Prep:
Address-
2150 N. 107th St. Suite b-40
Seattle, WA 98133
Phone Number-(206) 417-5050
Link-https://sandweisstestprep.com/group-courses/lsat-course-registration/
Why they are a good choice:
This class focuses specifically on an area of the test that most students struggle with, that being the Analytical Reasoning section. To help students prepare for this section, Sandweiss has come up with ?Logic Games.? These courses include extensive resources and small class sizes to optimize the ?Logic Games? for each student. This is a small business, taught by Steve Sandweiss, who has been helping students prepare for the LSAT since 1991. The classroom is located 20 minutes north of the Pike Market and the waterside dining district.
Manhattan Review:
Address-
Seattle Teaching Center at the Sheraton
1400 Sixth Ave.
Seattle, WA 98101
Phone Number-(206) 508-1406
Link-https://www.manhattanreview.com/seattle-lsat-prep-courses/
Why they are a good choice:
Manhattan Review has built a reputation for helping prospective law professionals all over the country. Their strategy is to teach you the LSAT knowing that it is a predictable exercise in critical thinking, logic and strategy. The instructor at the Seattle location is a practicing attorney who has years of experience teaching the LSAT on both the east and west coast. Because it is a big company, you will have plenty of resources, both in-person and online. The Seattle location is centralized, as you'll be near Seattle University, Amazon HQ and the Frye Art Museum.
TestMasters:
Address-
University of Washington
4293 Memorial Way Northeast
Seattle, WA 98195
Phone Number-(800) 696-5728
Link-https://www.testmasters.net/Lsat-Prep-Courses/washington-seattle
Why they are a good choice:
The TestMasters course goes really in depth to make sure that you are as prepared as possible. You will receive instruction from an individual who has scored in the 98th percentile or better on the LSAT, while receiving tons of resources. These include 20 full length practice exams, 60 hours of in-class instruction, and nearly 100 hours of online instruction. Along with help from your instructor while in the classroom, there is 24/7 assistance when you log in online. Because these classes take place at UW, you will have access to their huge library for your prep work. You will also be situated close to art museums and a nice little shopping district.
The Best Law Schools Near Seattle
Trying to go to the best law school near Seattle? See the best law schools in Seattle.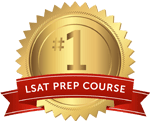 Get the #1-Rated LSAT Prep for free.
Try Risk Free
✓ No card required
✓ 1 minute setup