TestMax Inc., creator of the BarMax Bar Review, 1L and LSATMax LSAT Prep, has acquired the assets of International Bar Mentors, a company specializing in preparing international candidates for the bar exam.
TestMax will incorporate International Bar Mentors' study materials and specialized tutoring approach to better serve the international bar exam candidate community. BarMax is available to students all over the world via BarMax Online and its top-rated apps for the Apple App Store and the Google Play Store.
Since launching in 2010, BarMax has demonstrated unparalleled success with foreign-trained attorneys as well as repeaters, which, according to conventional wisdom, are two groups of students who should not be passing the bar exam.
International Bar Mentors was co-founded by New York attorneys Hina Naveed, Esq. and Matias Gonzalez, Esq. The acquisition means that BarMax will immediately expand its offerings to the underserved international bar exam student market. BarMax's existing bar-prep infrastructure will allow it to share the content library and strategic approach to the bar exam formulated by International Bar Mentors to better reach the needs of a wider pool of international bar exam takers.
To ensure an adequate transition and ongoing support for international students, International Bar Mentors' co-founder and CEO Matias Gonzalez, Esq. will join BarMax's roster as a bar exam instructor, private tutor and content developer.
"As a company founded to disrupt the archaic bar exam preparation space, BarMax is perfectly positioned to immediately scale International Bar Mentors' vision of bar exam tool accessibility for international students. I firmly believe that BarMax's ability to meet this need will aid international students in passing the bar exam for years to come." – Matias Gonzalez, Esq. CEO of International Bar Mentors
"Count it all a blessing. We were obviously excited for Matias but sad to see him leave BarMax to start International Bar Mentors. We are thrilled to have him back! To have also added International Bar Mentors' content library to BarMax will further ensure that BarMax remains the most effective bar review course on the market for foreign-trained attorneys seeking to pass the bar exam here in the United States." – Mehran Ebadolahi, CEO of TestMax
Any inquiries about BarMax's available tools for international students can be inquired about to BarMax directly at (310)-744-7075 7 days a week from 8AM – 7PM PT.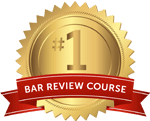 Get the #1-Rated Bar review for free.
Try Risk Free
✓ No card required
✓ 1 minute setup