Rhode Island has one of the longest and richest academic histories of any state. As the thirteenth original colony, it is home to Providence College, Brown University, and Salve Regina University. Despite the robust higher education presence, students attending law school in the Ocean State have one choice: Roger Williams University.
While the university opened in 1956, the Roger Williams University School of Law did not get its start until 1993. RWU allows students to earn their legal education on one of two campuses in Bristol or Providence. Today, it accounts for seven percent of lawyers in the state, behind Suffolk University, Boston University, and Boston College.
Choosing a law school is one of the most significant steps toward becoming a lawyer. Our goal is to make the decision process more manageable for prospective students. Here is everything you need to know about Roger Williams University:
1) Roger Williams University
National Ranking1: 146-192
Bar Passage Rate: 78 percent
Cost of Tuition: $36,815 full-time
Acceptance Rate: 69.3 percent
LSAT2: 145 – 151
GPA: 3.0 – 3.51
The modus operandi of RWU Law is affordability matched with experience. The school offers lower tuition rates compared to similar institutions. The Law School Transparency estimates that three years of financing will set students back $107,205 versus $122,000 for the national average.
RWU Law also offers hands-on experience for legal students. These experiential learning requirements teach students how to improve access to justice and provide pro bono legal services. Students at RWU Law are required to have fifty hours of law-related pro bono legal work to graduate.
There are three ways to achieve this mark:
Students can complete an internship with a pre-approved organization or agency that provides legal services.
They can enter a matching program called the Pro Bono Collaborative Project.
Students may attend an alternative spring break that serves public interest legal service on a local, regional, or national level.
The most well-known program at RWU Law is Public Interest Law. PreLaw Magazine ranked it 21st nationally for its strong ties to pro bono culture and investment in the community. Prospective students can learn more about RWU's Public Interest Law online or at one of the school's career fairs or conferences.
RWU Law also guarantees clinical experience. All 370 students have the chance to bolster their academic learning with hands-on training. The school offers in-house clinics focused on criminal defense, immigration, veterans with disability appeals, as well as business start-ups.
There are also externships available across the world. One externship includes a full semester of credit training across New England, in addition to another law firm in a major city.
NOTE: U.S. News and World Report do not exhaustively rank the nearly 200 law schools in the country. Towards the bottom of their report, the publication puts universities in a large tier. The national ranking of 146 to 192 reflects that Roger Williams University School of Law is in the bottom 25 percent.
Notes:
1 – According to U.S. News and World Report
2 – 25th to 75th percentile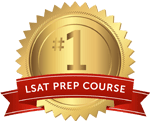 Get the #1-Rated LSAT Prep for free.
Try Risk Free
✓ No card required
✓ 1 minute setup