When you're thinking of starting on a legal career, one of the best places in the country to consider doing it is in Fort Wayne, Indiana. With a convenient location near some of the country's best law schools like Notre Dame Law School and Valparaiso University Law School, there are lots of opportunities to get the best start and to begin your journey towards securing a lucrative role as an attorney. With average salaries of around $83,000 a year, lawyers in Fort Wayne and the surrounding area can enjoy a fantastic lifestyle. However, all of this relies on being able to find the right LSAT prep course in Fort Wayne, Indiana.
You almost certainly know that the LSAT is a major component that is taken into account when you apply for your place at one of the country's top law schools. Since all of the best institutions put a heavy emphasis on the score that you achieve when you take this test, you must prepare fully in advance of the examination. Remember that you can only take the LSAT a set number of times, not only in one year, but during your life, so you must thoroughly familiarize yourself with all the areas covered by the test so you can excel on the big day.
Although a lot of time and effort needs to be put into preparing for the LSAT, the good news is that there is no shortage of resources available that will set you in good stead for acing the paper. Taking an LSAT prep course is one of the best ways to ensure you know the tips and tricks, as well as strategies that can help you maximize your potential.
The Fort Wayne area has a number of LSAT prep course providers. Some are online while others are courses that are held in-person at a prep center. Both online and offline courses have their own benefits, but finding the right one to suit you can be more difficult than you thought. Usually, a lot of time and effort has to go into reviewing different course providers, and if you're living a busy life, there's a good chance that you won't have sufficient time and resources to dedicate to this. That's why we've made it our responsibility to draw up a list of the most reliable and effective providers in your area, so you don't need to waste your own precious time.
With our decade of experience in LSAT test prep, we're confident that you'll be able to rely on us to have a full understanding of everything that goes into producing the highest quality LSAT prep courses. We've looked into all the options, and brought you the top classes that we believe offer you all you need to increase your score and gain access to the law school you've selected.
Rest assured that we'll only recommend a course if it's able to meet our rigorous selection criteria, so you can choose any of our suggested options without having to worry about reviewing courses yourself. All our suggested courses feature the following:
Genuine LSAT prep tests that include authentic questions from prior tests
Flexible prices to suit your budget
In-detail video explanations covering every question area in full detail
Efficient support systems so you can get help when you need it most
Materials for use both during class and afterward with ongoing access
A proven, established record of ensuring students increase their LSAT scores
Online vs In-Person LSAT Classes
You're probably aware that individual students thrive with different ways of learning, and therefore when you come to choose the right LSAT prep course to suit your own needs you should bear the teaching style in mind. If you prefer hands-on learning experiences, you may be considering an in-person LSAT prep class. However, there's more to consider than just your preferred learning methods.
For a start, you need to consider the location of your in-person class. If you're living in close proximity to your nearest LSAT preparation center, that may not be a problem, but if you're living miles from the closest center, you may find it too difficult to regularly attend class. This is particularly a problem if you have no car, or if you can't fit the rigorous schedule of classes into your life due to work commitments or family obligations.
You may think at first that getting to your closest in-person class won't be too difficult. However, you may find that the reality is very different when you have to sit in rush-hour traffic, search for a parking place in an unfamiliar city or drive for over an hour to reach the prep center. Since LSAT prep classes are expensive, you want to make sure that you're getting maximum value for money from your course. Therefore, if you aren't 100% certain that you'll be able to attend all of every single session, you should consider an online class instead.
If you opt for online learning, you'll enjoy a more flexible approach to studying. You'll have the opportunity to choose the best time or place for you to take classes or do the practice tests. This makes it simpler to fit studying in around your job or your family commitments. Since you won't have to attend the LSAT prep center in person, you'll save on travel time and, even better, the course price will be lower than that of an in-person class. Not only that, but since online courses are taken digitally, they offer the best preparation for today's digital test, which is taken on a tablet rather than using pen and paper like in days gone by.
Of course, there are a couple of negatives associated with remote learning. However, most of the top course providers have borne these in mind and looked for ways of resolving the potential issues. For example, since no instructor is physically available to respond to questions, the best providers have ensured that all of their courses have built-in support systems that enable experts to contact you and reply to your questions efficiently.
Perhaps you still require more help to select between in-person and online courses. Then click here, and you'll find a full comparison of both options so you'll be able to make a decision more easily.
| | |
| --- | --- |
| Pros of an Online Course | Pros of an In-Person Course |
| Fitting your learning around your life commitments is easy | You'll be able to receive instruction entirely in-person |
| All of the materials are available for use at the time and place that suits you | You'll be able to meet other learners and socialize with them |
| The cost will be less than an in-person course | |
| Customizing your learning is possible to target your problem areas | |
| The online learning style is similar to the method in which the test is taken | |
The Best Online LSAT Prep Courses in Fort Wayne

LSATMax LSAT Prep Course
Your secret weapon for getting accepted to the law school of your choice, the LSATMax online LSAT prep course from TestMax, is guaranteed to raise your scores. For a reasonable one-time fee, you'll get instant access to a huge arsenal of tools to help you prepare for the exam on your own time. With countless five-star reviews across TrustPilot, Google Play, and the Apple App Store, LSATMax is clearly the best online LSAT course available.
What makes LSATMax the best online prep course for any pre-law student looking to max out their LSAT scores? First, because it's available on both web and mobile, you will be able to access your course materials at any time. Next, unlike many online courses that use practice questions written by so-called experts, LSATMax only uses actual questions that have appeared on the LSAT. Your membership gives you access to up to 9,000 questions.
There are three LSATMax course packages available. All three contain the full LSATMax course catalog with over 100 hours of video from instructors who have all scored in the 99th percentile on the LSAT themselves. You'll also have opportunities to get personalized help from our instructors via real-time chat, message boards and scheduled office hours Q&A sessions. All students can also access their sample questions using LSATMax's digital LSAT simulator for an authentic experience that replicates and gets you ready for the real LSAT.
Course Packages Available:
All LSATMax packages contain the full course catalog and a subscription to LSAT Prep Plus which gets you access to every LSAT practice exam available from the LSAC. You can choose between 3 flexible packages that give you access for the length of time you need to study for the LSAT.
LSATMax 60: This package gives you 60-day access to the full LSATMax course. It is great for students who have a shorter amount of time to study before their exam or who only need to raise their score a few points.
LSATMax 180: This 180 day access package is designed to fit the needs of most students by giving access to the course for longer than the average time spent studying for the exam.
LSATMax 365: This package is the best value for those who have a longer time frame to study for the exam or need to raise their score as much as possible.
No matter which package you choose, TestMax offers 0% financing for up to a full year through Affirm. Remember, the earlier you begin preparing for the LSAT, the higher your scores will be.
Pros:
Get instant access to flexible packages and pricing
Guaranteed to boost your LSAT score or your money back
Interactive instruction with real LSAT experts
Digital LSAT simulator for 100% realistic test experience
---

Kaplan Live Online LSAT Training
https://www.kaptest.com/lsat/courses/lsat-prep-live-online
Delivered over the course of eight live classes, the Kaplan Live Online LSAT Training also includes two live, proctored LSAT practice exams. While the Kaplan instructors have good reviews, this 32-hour course is more expensive than many alternatives offering 100+ hours of video training. Kaplan also allows students to purchase three additional hours of one-on-one training by upgrading to the Live Online PLUS plan. One drawback to the format of the Kaplan Live LSAT training is that it's not very flexible: you must attend classes during specific times, or attend a make-up session later.
Pros:
Access to 80+ real LSAT tests
Includes LSAT lesson books
Cons:
One of the most expensive online LSAT courses
Must attend live classes during scheduled times
Only 32 hours of video training included
---

TestMasters Online LSAT Prep Course
https://www.testmasters.net/online-lsat-course
The TestMasters Online LSAT Prep Course gives you a chance to watch live training courses for up to 100 days before your LSAT is administered. Available for a moderate price, this course is taught by Robin Singh who holds the record for the most perfect LSAT scores. TestMasters uses a large selection of real questions from previous LSAT exams in its curriculum. Rather than creating on-demand video lessons exclusively for the online course, the TestMasters Prep Course features recorded videos from previous live classes. While the information is good, this lack of interactivity makes you feel more like a fly on the wall of a prep course rather than an active participant.
Pros:
160+ hours of recorded classroom training
Uses real LSAT questions
Cons:
More expensive than most LSAT prep courses
Taught by an instructor who was a "natural" at the LSAT, so it can be hard to relate for those of us who need extra help
---
The Best In-Person LSAT Prep Courses in Fort Wayne
When you need to choose the best in-person LSAT prep courses in Fort Wayne and the surrounding area, one of these options could suit your requirements.
TestMasters
Address: 420 University Blvd, Indianapolis, IN 46202, United States
Phone Number: 1-800-696-5728
https://www.testmasters.net/Lsat-Prep-Courses/indiana-indianapolis
TestMasters is a reliable and long-established LSAT prep course provider. Their in-person course ensures students have all the information and learning they need to excel in this important test. There are 60 hours of in-class teaching plus another hundred hours of online teaching, as well as 20 practice exams in the digital format that is standard today. This course is held in Indianapolis which is around a 2 hour drive from Fort Wayne, so you will need to bear this in mind when choosing a course—unfortunately, no in-person LSAT prep classes are held in Fort Wayne.
Kaplan Test Prep
Address: 1140 Michigan Street, Indianapolis, IN 46202
Phone Number: +1-800-KAP-TEST
https://www.kaptest.com/study/locations/lsat/indianapolis/in/
Kaplan Test Prep has been around since the 1930s, so you can be confident that this is a course provider that knows what you need from an LSAT prep course. You'll benefit from a money back guarantee if you don't boost your LSAT score after taking this course, and your studying will benefit from Kaplan's massive collection of on-demand videos and other study resrouces. However, it is held in Indianapolis, so you'll need to remember to figure in a long drive into your plans.
The Best Law Schools Near Fort Wayne
You'll find many good law schools in the vicinity of Fort Wayne, and here are some of the best law schools in Indiana and in neighboring states.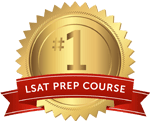 Get the #1-Rated LSAT Prep for free.
Try Risk Free
✓ No card required
✓ 1 minute setup