If you are planning to apply for law school in Indiana, you probably have a few schools in mind, but as a reliable application strategy, you should consider specifics so that you can narrow down your choices. For example, your LSAT scores and GPAs should be factored in to ensure that you are secure with a higher chance of admission.
The state of Indiana only has four American Bar Association (ABA) accredited law schools. Although lacking in quantity, Indiana makes up for in quality. Three of these law schools are in the top 100 U.S World and News Report rankings of law schools in the United States.
However, the fourth does not have a public rank, yet it has its own advantages that make it a contender. The following is an overview of ABA-accredited law schools in Indiana with a brief discussion of their relative advantages.
Indiana University Maurer School of Law- Bloomington
The Indiana University Maurer School of Law in Bloomington was established in 1842. The law school is small, allowing it to hold its distinctive sense of community and collegiality. It has not more than 700 students at any given time that are welcomed from approximately 200 schools in the country and abroad. It is one of two Indiana universities that are separate and operate independently.
At the same time, the law school is large enough to accommodate a stimulating and cosmopolitan environment. Indiana Law is regarded as a qualified high scholar with a combination of an exceptional faculty, excellent location, and community support. It is a charter member of the Association of American Law Schools (AALS) and approved by the ABA.
The law school's bar pass rate as per the state of Indiana is 93.55%. Each year about 60% of graduates from Indiana Law begin their careers with a private practice. Maurer law school has the advantage of offering public school tuition, which is way less than most ABA law schools.
The J.D program of Indiana University requires bachelor's degree holders to complete a total of 88 credit hours and hold a GPA of at least 2.3. First-year students will complete courses in property, criminal law, torts, civil procedure, constitutional law, and legal research. They will also complete a clinical course and research project.
The law of Bloomington mainly focuses on globalization and internationalization with specializations. The yearly post-graduate salary has a mean of $39,859. The cost of living and geographic region are essential predictors of wages.
Indiana University Robert H. McKinney School of Law- Indianapolis
Indiana University's Robert H. McKinney School of Law (IU McKinney) is less competitive in the national rankings, but it still boasts of a good reputation. The law school has produced two vice presidents. Its post-graduate employment rate is higher than any other Indiana law school. It is located within Purdue University Indianapolis and offers an urban experience that many of its students find appealing.
IU McKinney is known for specialties in healthcare law and legal writing. It is cheaper and at the same time, has a higher rate of admission than other law schools in the state. Non-traditional students will find the part-time law school program appealing.
The school is the largest in the state. It is one of the few law schools to offer a recreational, cultural, and professional advantages given its urban education environment. It has a 90-credit Juris Doctor degree program.
Students are expected to complete 24-credit LL.M and six tracks worth of study. Admission to IU McKinney requires Law School Administration Test Scores (LSATs) and a bachelor's degree. Post-graduate students have a mean starting salary of $46,900. The bar passage rate for IU McKinney is 83.65%.
Notre Dame Law School
As the highest-ranked law school in the state of Indiana, Notre Dame Law school (NDLS) is among the oldest Roman Catholic law schools in the United States. It boasts of producing a large number of Supreme and Federal Court clerkships. It hosts a year-long course in London, which is an AMA-approved study abroad program.
The law school's prestige also means that it has competitive admissions. NDLS has the highest tuition fees in the state. There is rich cultural diversity in attendance at NDLS. There is also great opportunity in the school's renown football team.
Students are expected to complete coursework worth 90 credit hours and a GPA of at least 2.0. During the first year, students will cover topics like legal writing, contracts, civil procedure, and constitutional law. During the second and third years, students will focus on legal ethics, upper-level literature, and jurisprudence.
Because of the high tuition fees and competitive admissions, post-graduate students from Notre Dame Law School has an average starting salary of $121,000 per year. NDLS has an impressive bar passage rate of 94.01%.
Valparaiso University School of Law
The Valparaiso University school of law is an outlier in several ways. Established in 1859, the law school received ABA accreditation in 1929. For instance, in 2016, the law school was the subject of ABA censure. After a review of admission practices, ABA realized that the school admitted students who had a low probability of completing their program and achieving admission to the bar.
After the first attempt, a large number of graduates with low rates failed to pass. The post-graduate employment rates at the Valparaiso University of Law have dropped since 2016. Located a few miles from Chicago, the law school was first in the country to admit both women and men.
The school offers a three-year traditional, full-time program, an accelerated two-year program, and a five-year (part-time) program, which will take you to the Juris Doctor degree. Valparaiso also offers Masters of Laws degree for International lawyers. The bar passage rate for Valparaiso is about 65.99%.
Tips for Law School
As you forge your career, choosing an Indiana law school is just one of the very decisions you will face. In your analysis, include internship potential and other topics to help you get the career of your dreams and attain the bright future you deserve. The most critical factors you can consider are your chances for admission, how the school will advance your career goals, and where you want to practice law (country or state).
Find LSAT Resources in Indiana
LSAT Prep Courses
LSAT Tutors
Getting into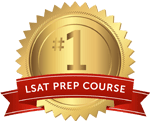 Get the #1-Rated LSAT Prep for free.
Try Risk Free
✓ No card required
✓ 1 minute setup