Have you passed your LSATs and want to apply to one of the best law schools in Connecticut? With several institutions to choose from, it is important to be extra careful to ensure you apply to an American Bar Association accredited institution.
Most people looking to join law schools in Connecticut find it difficult to choose. If you are one of them, worry not, you are in the right place! Read on to discover the top ABA-accredited law schools in Connecticut.
1. Yale Law School
Located in New Haven, Yale Law School has been voted the best law school in the US according to US News and World Report since it started ranking law schools. It is among the hardest law schools to get into—in the 2017-18 cycle, Yale Law accepted just 6.7% of its applicants.
For most people, Yale Law School is second only to Harvard`s law school. The school has an impressive yield rate of 80%, which highlights its status as one of the best and most prestigious schools not only in America but also in the world. The mean salary for Yale`s graduates stands at $109,102.
Yale Law School only enrolls 200 students a year. Securing admission is considered an uphill task for most due to its high GPA and LSAT requirements.
To join Yale Law School, your academia statistics should resemble the following:
Median LSAT: 173
Median GPA: 3.91
These statistics prove that for you to consider joining Yale Law School, then your academic credentials must be among the top nationally.
2. University of Connecticut School of Law
The University of Connecticut (UConn) School of Law is among the leading public law schools in the US. With a state-of-the-art library in its ranks, the university is considered to be a research-haven, especially for law students whose coursework naturally involves a lot of research.
The law school was founded in 1921, and it is a proud member of the Association of American Law Schools. As an ABA-accredited institution, the school utilizes a program that is fully focused on intellectual discipline and the development of analytic skills.
It is known for its small class sizes, which serve to increase interaction between law students. Despite the small classes, however, the institution offers a wide range of courses, which allows you to pursue your desired curriculum with ease.
With an impressive student-faculty ratio of 4:1, the institution is appropriate for locals or students from other states looking to kick-off their careers in law. Some of the courses offered include Juris Doctor (JD), Master of Laws (LLM), Doctor of the Science of Laws (SJD), and also a Professional Certificate in Corporate & Regulator Compliance.
In early 2019, UConn School of Law was ranked 50th among top law schools nationwide, which is an indication of its performance records.
The school has a bar passage rate of an impressive 97.82% that is well above the state average. 90% of UConn Law`s 2017 graduates secured long-term, full-time employment within nine months of graduating.
Besides the impressive employment statistics associated with UConn school of law, the campus is located in a beautiful, historic environment that allows students to study with maximum comfort.
Here are some important numbers to keep in mind when applying to UConn School of Law:
Median LSAT: 158
Median GPA: 3.42
3. Quinnipiac University School of Law
Located in Mount Carmel Avenue, Hamden, the Quinnipiac University School of Law is among the leading law schools in the state. The institution was fully accredited by the American Bar Association in 1995 and is among the members of the Association of American Law Schools.
Quinnipiac University School of Law blends academics with experiential learning to provide students with extensive growth opportunities. Students can put their knowledge or classwork to use through school organized opportunities like legal clinics, externships at corporations, courts, and other relevant firms.
The curriculum offered in Quinnipiac University School of Law enables students to focus on both practice and theory, which explains the institution`s impressive bar pass rate. In 2018, the university registered a pass rate of 82%, which is well above the state average of 70%.
Quinnipiac University School of Law has a student to faculty ratio of 11:1 that allows students to interact with their professors with ease. The institution is also known to promote student-professor interaction through well-planned mentorship programs that allow faculty and students to forge long term, highly beneficial relationships.
The school also features a School of Law Center that contains the Grand Courtroom, which allows students to participate in mock trials. The Grand Courtroom has been used by the Connecticut Supreme Court, as well.
The presence of a two-level, state of the art law library makes the institution a haven for students. The library and Grand Courtroom make the Quinnipiac University School of Law one of the best institutions when it comes to combining theory and practical work.
Here are some important numbers to keep in mind when applying
Median GPA: 2.46
Median LSAT: 152
The school currently has an enrolment of 313 law students and boasts of 37 faculty members who work full time. Quinnipiac University School of Law also hires 35 adjunct instructors to help out every semester. The school provides up to 100% academic financing for students who record top performance.
Our Take
At the time of writing, while Connecticut has many law schools, only three are ABA-accredited institutions, all of which are members of the Association of American Law Schools.
Choosing the best law school in Connecticut depends on several factors. First, your academic records must match or surpass the required minimum for you to be considered. You should also consider your budget as tuition fees vary depending on school and level of study—some can be quite steep. Exploring financial aid opportunities is recommended.
Now that we have reviewed the best ABA-accredited institutions in Connecticut, the ball is in your court to apply for the one that best fits your academic qualification and personal interests.
Find LSAT Resources in Connecticut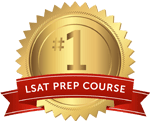 Get the #1-Rated LSAT Prep for free.
Try Risk Free
✓ No card required
✓ 1 minute setup