University Of Connecticut Law School Overview
Located right in the state capital of Hartford, the University of Connecticut Law School (UConn Law) places its students within walking distance of top law firms, courts, businesses, and government agencies. UConn Law is a subdivision of the University of Connecticut. It's a high-ranking public law school that accommodates over 300 full-time students and 150 faculty.
Students can participate in internal legal clinics and career-oriented exercises. Some of the university's strong points are intellectual property, financial services regulation, tax law, and entrepreneurship. UConn Law has strong relationships with large corporations, non-profits, and government organizations throughout New England.
The school has a flattering student to faculty ratio, so classes at UConn Law are small and help form an engaging learning environment. All of the facilities are equipped with state-of-the-art resources to help students master the rigorous course material.
The curriculum is challenging, so be prepared. UConn Law tries to push for more discussion-based programs, enabling students to be more confident in their practice. First-year students are typically put in smaller classes of around 20 students. This setting allows professors to offer 1-on-1 instruction to help students master the fundamentals.
Inside the Thomas J. Meskill library are over 500,000 volumes and publications. Students also have access to the most extensive collection of insurance materials in the United States. The library houses classrooms, group study rooms, lounges, and can seat over 800 students at a time.
Students pursuing a Master of Laws (LLM) at UConn Law are given excellent career placement opportunities. The university prepares them for what to expect while working at leading law firms, hedge funds, insurance companies, and government agencies. Many alumni have credited these programs as the secret to their success.
UConn Law has an impressive list of alumni, many of whom have worked for the Connecticut Supreme Court.
Here is a list of the notable UConn Law alumni:
Denise R. Johnson: The first woman to be assigned to the Vermont Supreme Court
Pedro Segarra Former mayor of Hartford
Bill Curry: White House advisor for the Clinton administration
Mickey Sherman: Defense attorney for the Michael Skakel case
Randall Pinkston: former CBS reporter
Students come from all around the world to study the United States legal system at UConn, especially insurance law. Why? Connecticut is widely known for having a massive insurance industry, so graduates of UConn Law who wish to work in insurance have career opportunities at their fingertips.
UConn isn't just about classes and books. Events are hosted regularly on campus, where students can network and discuss anything from student life to career opportunities. The school also has an "open door" policy where students can speak to a guidance counselor to seek advice and help them through their academic journey.
Unlike many high-ranking law schools, UConn Law offers a wide range of evening classes, which is a welcome treat for those with a full-time job. The university goes the extra mile to ensure the evening classes offer an immersive learning experience to keep part-time and full-time students on par.
University Of Connecticut Law School Rankings
University rankings can be challenging to understand. Law schools are ranked on several factors, such as programs offered, faculty, infrastructure, and Bar passage rates. Rankings are designed to give potential applicants an inside view of the university's credibility and quality of life for students.
Schools with higher rankings tend to be more favorable for employers. That being said, some universities offer unique programs that are tailored towards a specific career path. So, students are advised to look at more than just the rankings when deciding to apply.
In the latest edition of the U.S News & World Report, UConn Law was ranked number 50 for best overall, and number 6 for part-time schools. Their evening programs are considered to be some of the best in New England.
UConn also has an established reputation for financial service regulation and places well into major corporations.
University Of Connecticut Law School Admissions
What Is The University Of Connecticut Law School Acceptance Rate?
In general, high-rankings equals more competition. That's because high-ranking law schools have a prestigious reputation and attract the best applicants from around the globe. The top schools in the country have extremely low acceptance rates and small class sizes.
But a school's rankings and reputation aren't the only things that affect the acceptance rate. The course material, student population, number of applications, and admission requirements all play a significant role in the admission process.
Acceptance rates aren't consistent across the board and tend to fluctuate each year. However, prestigious schools tend to maintain their low admission rates due to their popularity. In any case, you need to look at other statistics. Make sure the schools on your list offer study programs that are congruent with your career goals and review their job placement numbers.
UConn Law is considered to be fairly competitive. Getting into UConn requires more than just good grades. The admissions department is looking for committed students who are interested in forming a long-term legal career. In addition to demonstrating this interest, you will need to provide a solid GPA and LSAT score close to the school's median to be considered for admission.
The acceptance rate has been hovering between 40 to 50% over the last few years, which places is in line with the national average of 45%.
For the class of 2024, UConn Law received 1,074 applications and accepted 547 students. The average GPA was 3.34, and the median LSAT score was 156.
An excellent way to put yourself in the top percentile of applicants is to spend time drafting a unique personal statement and studying for your LSAT. Even with a lower than average GPA, crushing these two items can increase your chances of being accepted into the University of Connecticut School of Law.
| | | | |
| --- | --- | --- | --- |
| | Applications | Offers | Matriculated |
| Class of 2023 | 1,074 | 547 (50.93%) | 96 (8.9%) |
| | 25% | Median | 75% |
| GPA | 3.13 | 3.34 | 3.62 |
| LSAT | 153 | 156 | 158 |
| | | | |
| --- | --- | --- | --- |
| | Applications | Offers | Matriculated |
| Class of 2022 | 1239 | 480 (38.7%) | 133 (10%) |
| | 25% | Median | 75% |
| GPA | 3.20 | 3.45 | 3.62 |
| LSAT | 155 | 158 | 161 |
The University of Connecticut School of Law LSAT Percentiles
| | |
| --- | --- |
| 75th Percentile | 158 |
| 50th Percentile | 156 |
| 25th Percentile | 153 |
2023 Entering Class Profile
| | |
| --- | --- |
| Number of Students | 433 |
| LSAT Scores | 156 |
| Undergraduate GPA | 3.34 |
| % Women | 48.3% |
| % Students of Color | 7.9% |
What Is The Tuition For The University Of Connecticut School Of Law?
| | | |
| --- | --- | --- |
| | In-State Resident | Non-Resident |
| Full-Time | $27,934 | $57,852 |
| Part-Time | $19,502 | $40,402 |
What Are The Living Expenses At The University of Connecticut School of Law?
| | |
| --- | --- |
| On-Campus | N/A |
| Off-Campus | $17,510 |
What Are The Housing Options At The University Of Connecticut School Of Law?
| | |
| --- | --- |
| On-Campus | No |
| Off-Campus | Yes |
BAR Passage Rates At The University Of Connecticut School Of Law
| | |
| --- | --- |
| Reporting | 80.5% |
| First Time Takers | 169 |
| University Of Connecticut School of Law Average | 89.7% |
| State Average | 87.7% |
| National Average | 79.64% |
Application Deadlines
When will the University Of Connecticut School Of Law application materials be available?
Application materials are available now and at all times for students. You can find application materials on the University of Connecticut School Of Law website.
When does the University Of Connecticut School Of Law begin accepting applications?
UConn Law will accept applications in early September. For the 2022 cycle, applications closed on July 1st.
How are applications to the University Of Connecticut School Of Law submitted?
All applications must go through the LSAC website.
Does the University Of Connecticut School Of Law have an "early admission" or "early decision" process?
No. UConn Law accepts all applications on a rolling basis.
How much is the application fee and when is the deadline?
| | |
| --- | --- |
| Application Fee | $75 |
| Early Decision Deadline | N/A |
| Regular Deadline | July 1st |
Does the University Of Connecticut School Of Law Grant Interviews?
UConn Law doesn't grant interviews for admission unless there's a specific request from the admissions office.
Employment After The University Of Connecticut School Of Law
| | |
| --- | --- |
| Median Salary Private Sector | $85,000 |
| Median Salary Public Sector | $60,000 |
UConn Law is one of the most popular public law schools in New England. The school has a reputation for successfully placing its graduates into respectable legal careers. The programs are specifically designed to make students ready for work after graduation.
During summers, over half of students successfully find paid work opportunities, with many students working for corporations, law firms, and the government. The school also hosts many hiring events that help over 25% of students find summer work experience.
Recent graduates receive continued support after leaving UConn. The school provides career counseling and resume review to ensure their graduates can compete. They also grant access to Symplicity, a unique website with job postings for law school graduates.
Around 80% of graduates become employed within the first nine months of graduating, while others go on to pursue higher education or explore other interests. Because of its location, UConn has a strong ability to push students to work for private and public organizations in the state.
Graduates typically find employment at high-level law firms or insurance companies in Connecticut. Since UConn is well connected with non-profits and government agencies, some students will start working directly for the state.
Students who may want to enter the insurance or financial services sector would fare well with a degree from UConn Law. Both full and part-time students can get an immersive learning experience from professors. Their unique approach to legal education is unmatched by any other public law school in New England.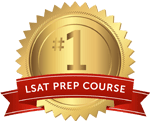 Get the #1-Rated LSAT Prep for free.
Try Risk Free
✓ No card required
✓ 1 minute setup