There's a lot to love about Indianapolis, from its wealth of green space to its jaw dropping memorials. Each May, racing enthusiasts around the world tune in to watch the Indy 500 famously hosted in the city, with many of them making the trip to see the races in person. Unfortunately, Indianapolis is far from immune to issue, as the labyrinthine crime world underlying the city paints a much darker picture. The chance of an Indianapolis citizen becoming a victim of either violent or property crime is one in 18, giving it one of the country's highest crime rates regardless of community size.
Every city needs its law agents to help keep the streets clean, and that's especially true of cities with particularly high crime rates like Indianapolis. The average base pay for a lawyer in Indianapolis is $91,808 a year, so the stringent demands of practicing law certainly come with fair compensation. Becoming a lawyer is an elusive feat that requires years of hard work and dedication. Because of the long and difficult academic path it entails, only the best and brightest will make it out of law school certified to fight for justice.
If you plan on becoming a lawyer, you'll have to navigate through a maze of academia before that noble goal is achieved. Along the way, you'll eventually run into the LSAT, which is among the most critical factors in your admittance to — or rejection from — law school. Given the importance of this exam, many students opt to enroll in LSAT prep courses in order to maximize their chances of success. Of course, not all prep curriculums are built equally; some offer considerably more value than others. We've compiled the best online and in-person prep courses in Indianapolis. Have a look at the course details and see which program is a proper fit for you. From our extensive experience in the industry, we've learned that the right LSAT course must contain the following:
Real LSAT questions and tests (Prep Tests) from previous years
Detailed video explanations of every question type and concept
Flexible pricing to accommodate any budget
Some sort of support system and materials to use during and after the class
Online vs In-Person LSAT Classes
Whether you're better suited to an online or in-person LSAT prep course depends on your unique aptitude as a student. Those who feel more comfortable when guided by the wisdom and experience of an instructor will likely be better suited to in-person courses. Similarly, students who prefer to study alongside their peers will thrive in the classroom setting of an in-person course. However, these benefits come at a few considerable costs. First, you'll have to arrange your schedule to make it to the course venue every week, which might become difficult as you balance studying with work and personal responsibilities. Additionally, in-person courses are several times more expensive than online courses, so you'll have to make a significant financial investment in order to receive hands-on instruction.
On the other hand, online courses provide students complete freedom in designing their own study plan. All necessary resources are made readily available, and you can access them without having to commute to a classroom. The online course format has evolved significantly over the years. Today, students preparing for their LSATs online can have all their questions answered from the support systems ingrained in the program. The cost-efficiency is definitely worth noting, too, since online courses are offered at a fraction of the price of their in-person counterparts. All things considered, there's a ton of value and convenience to be found in opting for the right online LSAT prep course.
If you'd like to read some additional input on the advantages of online learning, check out this article on the case against in-class LSAT prep courses.
| | |
| --- | --- |
| Pros of an Online LSAT Classes | Pros of an In-Person LSAT Classes |
| You have complete control over your schedule. | One-one interactions with tutors. |
| You don't need to be at the coaching center to study. | Peer feedback and interaction. |
| Much lighter on the pockets compared to in-person LSAT classes. | The general vibe of group studying is conducive to learning. |
| You can customize the course to address your requirements. | |
| Online prep tests simulate the real LSATs. | |
The Best Online LSAT Prep Courses in Indianapolis

LSATMax LSAT Prep Course
Your secret weapon for getting accepted to the law school of your choice, the LSATMax online LSAT prep course from TestMax, is guaranteed to raise your scores. For a reasonable one-time fee, you'll get instant access to a huge arsenal of tools to help you prepare for the exam on your own time. With countless five-star reviews across TrustPilot, Google Play, and the Apple App Store, LSATMax is clearly the best online LSAT course available.
What makes LSATMax the best online prep course for any pre-law student looking to max out their LSAT scores? First, because it's available on both web and mobile, you will be able to access your course materials at any time. Next, unlike many online courses that use practice questions written by so-called experts, LSATMax only uses actual questions that have appeared on the LSAT. Your membership gives you access to up to 9,000 questions.
There are three LSATMax course packages available. All three contain the full LSATMax course catalog with over 100 hours of video from instructors who have all scored in the 99th percentile on the LSAT themselves. You'll also have opportunities to get personalized help from our instructors via real-time chat, message boards and scheduled office hours Q&A sessions. All students can also access their sample questions using LSATMax's digital LSAT simulator for an authentic experience that replicates and gets you ready for the real LSAT.
Course Packages Available:
All LSATMax packages contain the full course catalog and a subscription to LSAT Prep Plus which gets you access to every LSAT practice exam available from the LSAC. You can choose between 3 flexible packages that give you access for the length of time you need to study for the LSAT.
LSATMax 60: This package gives you 60-day access to the full LSATMax course. It is great for students who have a shorter amount of time to study before their exam or who only need to raise their score a few points.
LSATMax 180: This 180 day access package is designed to fit the needs of most students by giving access to the course for longer than the average time spent studying for the exam.
LSATMax 365: This package is the best value for those who have a longer time frame to study for the exam or need to raise their score as much as possible.
No matter which package you choose, TestMax offers 0% financing for up to a full year through Affirm. Remember, the earlier you begin preparing for the LSAT, the higher your scores will be.
Pros:
Get instant access to flexible packages and pricing
Guaranteed to boost your LSAT score or your money back
Interactive instruction with real LSAT experts
Digital LSAT simulator for 100% realistic test experience
---

Kaplan Live Online LSAT Training
https://www.kaptest.com/lsat/courses/lsat-prep-live-online
Delivered over the course of eight live classes, the Kaplan Live Online LSAT Training also includes two live, proctored LSAT practice exams. While the Kaplan instructors have good reviews, this 32-hour course is more expensive than many alternatives offering 100+ hours of video training. Kaplan also allows students to purchase three additional hours of one-on-one training by upgrading to the Live Online PLUS plan. One drawback to the format of the Kaplan Live LSAT training is that it's not very flexible: you must attend classes during specific times, or attend a make-up session later.
Pros:
Access to 80+ real LSAT tests
Includes LSAT lesson books
Cons:
One of the most expensive online LSAT courses
Must attend live classes during scheduled times
Only 32 hours of video training included
---

Velocity LSAT Prep
Founded by two friends who met in college, Velocity LSAT Prep promises to help students "kick the LSAT in the face." Behind the irreverent style is plenty of substance with in-depth explanations of over 9,000 authentic LSAT questions from previous tests. There is also a series of videos available that explain a wide variety of theoretical concepts that will appear on the test. Each membership lasts eight months. There's a lot of quality material in Velocity's LSAT online prep course, but the pricing is somewhat confusing. This is in part because the practice questions must be purchased separately, so costs can get out of hand pretty quickly.
Pros:
Explanations for thousands of authentic LSAT questions
Cons:
Only accessible for 8 months
You must purchase the practice questions separately
---
The Best In-Person LSAT Prep Courses in Indianapolis
Manhattan Elite Prep
Address: Embassy Suites Indianapolis, Downtown 110 West Washington St., Indianapolis, IN 46204
Phone: 1-888-215-6269
Link: https://www.manhattaneliteprep.com/lsat-indianapolis-prep-course-class/
Prospective law students who commit to in-person guidance from Manhattan Elite Prep are in great hands. In a sector loaded with competition from massive entities, Manhattan Elite Prep manages to stand out with their highly accomplished team and extensive resources. Their network includes over 500 elite Ivy League teachers, and their instructors have all scored in the 99th percentile on official LSATs. Their venue is centrally located at Embassy Suites Indianapolis, providing easy access to metropolitan students.
Test Masters
Address: Indiana University — Purdue University Indianapolis, 420 University Blvd, Indianapolis, IN 46202, United States
Phone: 1-800?696?5728
Link: https://www.testmasters.net/Lsat-Prep-Courses/indiana-indianapolis
Given the complexity of the material, it's important for LSAT prep courses not to be rushed. That's why Test Masters' instructors take their time to help students understand the logic behind the types of questions they can expect to see on the exam. By working through an endless collection of practice problems, you'll have all pertinent information cemented in mind. With hard work, focus and dedication, you'll eventually find yourself in an optimal position to take the exam.
Kaplan, Inc.
Address: Indiana University Memorial Union, 900 East 7th St, Bloomington, IN 47405
Phone: 1-800-527-8378
Link: https://www.kaptest.com/study/locations/lsat/indianapolis/in/
Getting into law school is an extremely competitive endeavor, and only students with the best results will make it. If you're looking for in-person LSAT prep help, you'll need all the help you can get by working with a reliable instructor. Thankfully, Kaplan is one of the most accomplished entities in the sector, and they've been helping students get into law school for years. With hands-on assistance from one of their acclaimed instructors, you'll know exactly what to expect when test day finally rolls around. Their venue is conveniently located at the Indiana University Memorial Union. If you're in the market for an in-person curriculum and can find easy access to their class, Kaplan is sure to be a solid pick.
Manhattan Review
Address: Indianapolis Teaching Center at the Marriott, 10 South West Street, Indianapolis, IN 46204
Phone: 1-800-246-4600
Link: https://www.manhattanreview.com/indianapolis-lsat-prep-courses/
Manhattan Review offers a number of LSAT prep courses that include traditional classroom sessions, weekend classes and one-on-one private tutoring. Their instructors help you identify areas of weakness in order to turn them into areas of strength. Several of their past students have become acclaimed lawyers at large firms, and some have even gone on to build promising firms of their own. If that's the type of future you're after, consider taking Manhattan Review's in-person LSAT prep course located at the Indianapolis Teaching Center at the Marriott.
The Best Law Schools Near Indianapolis
For more information on the state's law schools, check out our article on the top law schools in Indiana.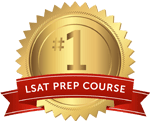 Get the #1-Rated LSAT Prep for free.
Try Risk Free
✓ No card required
✓ 1 minute setup