Columbus is full of diversity, from its signature festivals and resolute sports fandom to Colo, its sadly deceased, iconic zoo gorilla whose name will ring on ad infinitum. However, contrasting Columbus' wealth of charm is its unfortunate criminal underbelly. The city's crime rate is 41 per thousand residents, and the chance of a Columbus citizen becoming a victim of either violent or property crime is one in 24. This gives it one of the country's highest crime rates regardless of community size. With numbers like these, it's important for Columbus to be supported by its dedicated law practitioners.
Becoming a lawyer is by no means easy, but there are some considerable rewards that arrive once the title is achieved. The average base pay for a lawyer in Columbus is $85,621 per year, which is definitely an attractive number. Of course, salaries like that don't grow on trees—it takes years of dedicated study to graduate from law school, not to mention the additional years of study needed to even get accepted into law school. Before those all-important academic gates can open to you, you'll need to perform well on the LSAT. This monumental exam appears before the path of every prospective law student, and not everyone manages to reach the next phase.
There's no room for error in getting ready for the LSAT, which is why so many students opt to enroll in LSAT prep courses. The list of resources that can help you prepare for the big exam is constantly growing. Indeed, sifting through the industry in order to find the prep course you're best suited for is a task in itself, which is where we come in. We've taken the research into our own hands, compiling a list of the best in-person and online LSAT prep courses in Columbus. Our 10 years of experience in this sector has taught us that every good LSAT course must contain the following:
Real LSAT questions and tests from previous years
Detailed video explanations of every question type and concept
Flexible pricing to accommodate any budget
Some sort of support system and materials to use during and after the class
Online vs In-Person LSAT Classes
It's important to choose the right LSAT prep course format that fits your optimal learning style. In-person LSAT courses offer the standard classroom experience. This format works well for students who prefer to learn alongside their peers, following the guidance of a knowledgeable instructor. While the more personalized approach has its advantages, they come at the cost of inconvenience. With all the responsibilities comprising a student's schedule—including obligations outside of coursework—it's hard to find the time to commute to a classroom every week. Aside from that, in-person LSAT prep courses require a significant monetary investment, which is simply out of the question for many students.
Alternatively, online LSAT prep courses offer the same educational value while saving you the trouble of having to commute. Right from the comfort of your own home, you'll have access to all the resources you need to get ready for the big exam. For any questions regarding the material, you can reach the curriculum's built-in support system through which LSAT experts will break down the answers for you. Since the days of paper and pencil are officially over as far as the LSAT goes, students who do their prep work through digital media will be ready for the tablet administration on test day. Perhaps best of all—this streamlined experience costs much less than in-person LSAT prep courses.
If you'd like to read some additional input on the advantages of online learning, check out this article on the case against in-class LSAT prep courses.
| | |
| --- | --- |
| Pros of an Online LSAT Classes | Pros of an In-Person LSAT Classes |
| You have complete control over your schedule. | One-one interactions with tutors. |
| You don't need to be at the coaching center to study. | Peer feedback and interaction. |
| Much lighter on the pockets compared to in-person LSAT classes. | The general vibe of group studying is conducive to learning. |
| You can customize the course to address your requirements. | |
| Online prep tests simulate the real LSATs. | |
The Best Online LSAT Prep Courses in Columbus

LSATMax LSAT Prep Course
Your secret weapon for getting accepted to the law school of your choice, the LSATMax online LSAT prep course from TestMax, is guaranteed to raise your scores. For a reasonable one-time fee, you'll get instant access to a huge arsenal of tools to help you prepare for the exam on your own time. With countless five-star reviews across TrustPilot, Google Play, and the Apple App Store, LSATMax is clearly the best online LSAT course available.
What makes LSATMax the best online prep course for any pre-law student looking to max out their LSAT scores? First, because it's available on both web and mobile, you will be able to access your course materials at any time. Next, unlike many online courses that use practice questions written by so-called experts, LSATMax only uses actual questions that have appeared on the LSAT. Your membership gives you access to up to 9,000 questions.
There are three LSATMax course packages available. All three contain the full LSATMax course catalog with over 100 hours of video from instructors who have all scored in the 99th percentile on the LSAT themselves. You'll also have opportunities to get personalized help from our instructors via real-time chat, message boards and scheduled office hours Q&A sessions. All students can also access their sample questions using LSATMax's digital LSAT simulator for an authentic experience that replicates and gets you ready for the real LSAT.
Course Packages Available:
All LSATMax packages contain the full course catalog and a subscription to LSAT Prep Plus which gets you access to every LSAT practice exam available from the LSAC. You can choose between 3 flexible packages that give you access for the length of time you need to study for the LSAT.
LSATMax 60: This package gives you 60-day access to the full LSATMax course. It is great for students who have a shorter amount of time to study before their exam or who only need to raise their score a few points.
LSATMax 180: This 180 day access package is designed to fit the needs of most students by giving access to the course for longer than the average time spent studying for the exam.
LSATMax 365: This package is the best value for those who have a longer time frame to study for the exam or need to raise their score as much as possible.
No matter which package you choose, TestMax offers 0% financing for up to a full year through Affirm. Remember, the earlier you begin preparing for the LSAT, the higher your scores will be.
Pros:
Get instant access to flexible packages and pricing
Guaranteed to boost your LSAT score or your money back
Interactive instruction with real LSAT experts
Digital LSAT simulator for 100% realistic test experience
---

Alpha Score LSAT Prep
One of the few options for basic, affordable LSAT prep, Alpha Score offers a good selection of study materials for a reasonable price. There are over 50 hours of video lessons from instructors, each with at least 5 years of experience teaching LSAT prep courses. There is no live content, but you are able to ask questions to your instructor via messaging on the member's area of the website. Membership to the Alpha Score LSAT prep course lasts for 12 months before you need to renew to keep access.
Pros:
50+ online lessons and tutorials
Reasonably priced
Long-lasting access
Cons:
Only 10 official LSAT-licensed practice tests included
No live instruction is available
---

Manhattan Prep
https://www.manhattanprep.com/
Like most of the online LSAT prep courses in this list, Manhattan Prep has instructors with very impressive credentials. With over 20 highly qualified instructors to help you prepare for your LSAT, Manhattan Prep is focused on in-person test prep, but their "LSAT Interact" self-guided prep course is a viable option for students looking to prepare for the test on their own time. With over 60 hours of video lessons included, you'll also get access to lots of practice tests. There is also an option to upgrade your membership to include 1-on-1 tutoring.
Pros:
60+ hours of LSAT training from qualified instructors
Cons:
Does not track your performance on practice tests
Course enrollment lasts 6 months, but can be extended for a fee
---
The Best In-Person LSAT Prep Courses in Columbus
Kaplan, Inc.
Address: Columbus Kaplan Center, 1778 North High Street, Columbus, OH 43201
Phone: 1-800-527-8378
Link: https://www.kaptest.com/study/locations/lsat/columbus/oh/
There are plenty of reasons why prospective law students should choose Kaplan as their provider of in-person LSAT training. By compiling a team of acclaimed industry experts, they've built a solid reputation based on helping students get into law school. Their program comprises exhaustive prep resources, including over 80 real LSATs to practice with. One of Kaplan's experienced instructors will help you build a study plan to take on the LSAT so you'll be able to walk into the exam with confidence. If you're seeking in-person prep help, you can find their venue at the Columbus Kaplan Center.
Manhattan Review
Address: Columbus Teaching Center at the Hyatt, 350 North High Street, Columbus, OH 43215
Phone: 1-800-246-4600
Link: https://www.manhattanreview.com/columbus-lsat-prep-courses/
Manhattan Review helps students customize their study plan by emphasizing their strengths and overcoming their weaknesses. Those who enroll in their course will have access to a spectrum of valuable tools and resources, including a series of LSAT practice tests that will give you first-hand experience, so you can eventually take the big exam with a sense of familiarity. Their goal is to help you not only achieve your desired LSAT score, but exceed it. Manhattan Review holds its prep course at the Columbus Teaching Center at the Hyatt.
Test Masters
Address: SpringHill Suites by Marriott Columbus OSU, 1421 Olentangy River Rd, Columbus, OH 43212
Phone: 1-800-696-5728
Link: https://www.testmasters.net/Lsat-Prep-Courses/ohio-columbus
By enrolling in Test Masters' in-person LSAT prep course, you'll be presented their curriculum by an engaging instructor who will convey critical lessons with energy and passion. Test Masters' teachers can make normally dry material seem genuinely interesting by flipping the problems to be deciphered as logic games. They often make themselves available before and after class by email and phone, so you won't experience any delays in getting the answers to your important questions. If you're interested in finding valuable in-person LSAT help, you can find their course at SpringHill Suites by Marriott Columbus OSU.
Manhattan Elite Prep
Address: Embassy Suites Columbus, 2700 Corporate Exchange Dr., Columbus, OH 43231
Phone: 1-888-215-6269
Link: https://www.manhattaneliteprep.com/lsat-columbus-prep-course-class/
Manhattan Elite Prep has a proven track record helping applicants get into the law schools they've always dreamed of. By enrolling in their course, you'll have the opportunity to study with their network of over 500 elite Ivy League teachers. For over 10 years, they've been helping students reach the top percentile in the LSAT. Manhattan Elite Prep's helpful instructors will guide you every step of the way, answering your important questions and providing detailed feedback on your prep test results. For Columbus students looking for in-person LSAT help, their venue is located at Embassy Suites Columbus.
The Best Law Schools Near Columbus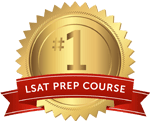 Get the #1-Rated LSAT Prep for free.
Try Risk Free
✓ No card required
✓ 1 minute setup