For a good amount of the Portland population, there is a strong desire to keep things weird. For those who study law, this gives you plenty of opportunities to keep things legal. Portland is known for being a little off the beaten path, but that is only one of the perks to the city. After indulging in molecular gastronomy and hip brewpubs one night, you can walk it off the next day with some of the most beautiful hikes in the world. From the Japanese Gardens to the Pittock Mansion, there isn't a shortage of things to do. The vibe is youthful and creativity colors the town. But because of the recent surge in population, it is an ever-changing place. There are certainly plenty of legal niches an aspiring law professional could latch on to. Housing is a constant issue in Portland, as are issues pertaining to the environment. While the work is satisfying, being a lawyer in Portland pays off in other ways. The average salary for a lawyer in Portland is around $100,000 a year.
There is plenty to see and do in Portland, and there are also plenty of great options for those seeking to advance their academic career in law. There are several schools within the city limits, and even more in the surrounding areas. Of course, just because there is an abundance of schools doesn't mean that they are easy to get into. This is especially true of the more reputable schools, such as University of Oregon and the Lewis & Clark Law School. These are very competitive institutions, so it would behoove you do as well as possible on your LSAT. This is a test that a lot of people stress over, and for good reason. While it is notoriously difficult, it certainly isn't impossible, and with a good amount of preparation, you can go into the test with a strategy and confidence. With all the stressing out you'll be doing about taking the actual test, you might find it a shock when you realize you have to stress about something else: finding the right place to get prepared for the test!
Test prep is a lucrative business, which means there are quite a lot of places that offer their services. When you first start looking into LSAT prep, it can be pretty daunting. There are different styles, strategies, and approaches to taking the LSAT, but how do you figure out which one is right for you? That's where we step in. We have years of experience helping aspiring law students choose a path to preparation. The first thing you'll want to decide is the general location of where you want to do your preparation. Again, there are several options here, but you will first want to choose if you will be taking courses online or in-person. They both have their advantages, but before we go any deeper into this topic, there are certain things we think of as must-haves for LSAT prep courses. Those things are:
Actual LSAT questions from years previous.
Detailed video/in-person explanations of the types of questions you'll receive.
A sliding scale for pricing.
A support system to help you with your prep even when you are not in class.
Online vs In-Person LSAT Classes
The first decision you make will be in regards to location. This decision will be based largely on what style of learning you are comfortable with. You will want to put yourself in the most advantageous position for your prep, as this is most likely the most important test you will have taken at this point in your life. There are many factors at play with this decision, so let's go over some of them now.
Those who like to learn at their own pace would probably prefer to take courses online. These offer a maximum amount of flexibility while still making a large number of resources available to students. Sometimes these are taught through video chat, while others are taught purely through prerecorded videos. You may miss a personalized feel with online courses, but there is typically someone on the other end of an email who can help you if you get stuck in certain areas. These classes are especially good for people with really busy schedules. Those with families or full-time jobs (or both!) probably don't have the time to squeeze in one extra place to go to during the week, making these classes that much more desirable. The other upside of online courses is that the price tag is significantly less than that of in-person courses.
Of course, in-person courses are desirable for their own reasons. Those who thrive in a classroom setting will prefer this, as the classes are typically small and are taught by instructors who have put in a lot of time to understand the LSAT. You'll find in most of these classes a wealth of resources both in the classroom and outside of it. Online support can be found in the form of prerecorded video tutorials that further the instructor's lessons, to direct support from your instructors or other LSAT experts. The downside to these classes is the price tag. These are usually very expensive, so if you are going to go this route, you will want to make sure you can be fully committed to the class.
For most people, online classes work better than in-person courses for a host of reasons. But whether you take courses online or in-person, there is one thing we think should be a requirement: your LSAT class needs to offer practice exams. These are the best way to see where you stack up against the LSAT, so that you can work on your weaknesses and fine-tune your strategy going into the official exam. Different classes offer these in different ways, but no matter how you take them, they should give you confidence. The practice LSATs should be actual LSATs from years previous, giving you a truly authentic test-taking experience.
| | |
| --- | --- |
| Pros of an Online LSAT Classes | Pros of an In-Person LSAT Classes |
| You have complete control over your schedule. | One-one interactions with tutors. |
| You don't need to be at the coaching center to study. | Peer feedback and interaction. |
| Much lighter on the pockets compared to in-person LSAT classes. | The general vibe of group studying is conducive to learning. |
| You can customize the course to address your requirements. | |
| Online prep tests simulate the real LSATs. | |
The Best Online LSAT Prep Courses in Portland

LSATMax LSAT Prep Course
Your secret weapon for getting accepted to the law school of your choice, the LSATMax online LSAT prep course from TestMax, is guaranteed to raise your scores. For a reasonable one-time fee, you'll get instant access to a huge arsenal of tools to help you prepare for the exam on your own time. With countless five-star reviews across TrustPilot, Google Play, and the Apple App Store, LSATMax is clearly the best online LSAT course available.
What makes LSATMax the best online prep course for any pre-law student looking to max out their LSAT scores? First, because it's available on both web and mobile, you will be able to access your course materials at any time. Next, unlike many online courses that use practice questions written by so-called experts, LSATMax only uses actual questions that have appeared on the LSAT. Your membership gives you access to up to 9,000 questions.
There are three LSATMax course packages available. All three contain the full LSATMax course catalog with over 100 hours of video from instructors who have all scored in the 99th percentile on the LSAT themselves. You'll also have opportunities to get personalized help from our instructors via real-time chat, message boards and scheduled office hours Q&A sessions. All students can also access their sample questions using LSATMax's digital LSAT simulator for an authentic experience that replicates and gets you ready for the real LSAT.
Course Packages Available:
All LSATMax packages contain the full course catalog and a subscription to LSAT Prep Plus which gets you access to every LSAT practice exam available from the LSAC. You can choose between 3 flexible packages that give you access for the length of time you need to study for the LSAT.
LSATMax 60: This package gives you 60-day access to the full LSATMax course. It is great for students who have a shorter amount of time to study before their exam or who only need to raise their score a few points.
LSATMax 180: This 180 day access package is designed to fit the needs of most students by giving access to the course for longer than the average time spent studying for the exam.
LSATMax 365: This package is the best value for those who have a longer time frame to study for the exam or need to raise their score as much as possible.
No matter which package you choose, TestMax offers 0% financing for up to a full year through Affirm. Remember, the earlier you begin preparing for the LSAT, the higher your scores will be.
Pros:
Get instant access to flexible packages and pricing
Guaranteed to boost your LSAT score or your money back
Interactive instruction with real LSAT experts
Digital LSAT simulator for 100% realistic test experience
---

Kaplan Live Online LSAT Training
https://www.kaptest.com/lsat/courses/lsat-prep-live-online
Delivered over the course of eight live classes, the Kaplan Live Online LSAT Training also includes two live, proctored LSAT practice exams. While the Kaplan instructors have good reviews, this 32-hour course is more expensive than many alternatives offering 100+ hours of video training. Kaplan also allows students to purchase three additional hours of one-on-one training by upgrading to the Live Online PLUS plan. One drawback to the format of the Kaplan Live LSAT training is that it's not very flexible: you must attend classes during specific times, or attend a make-up session later.
Pros:
Access to 80+ real LSAT tests
Includes LSAT lesson books
Cons:
One of the most expensive online LSAT courses
Must attend live classes during scheduled times
Only 32 hours of video training included
---

Law School Admission Council Official LSAT Prep
https://www.lsac.org/lsat/prep
The Law School Admission Council (LSAC) is the organization that administers the actual LSAT, so their official prep course is definitely worth looking at. While this is one of the least expensive LSAT prep products available, there are also some large omissions. First, the LSAC only uses practice tests for their online platform, not authentic LSAT questions from past tests. Second, while access to the real test interface is a nice touch, there is little actual instruction in this package. Due to the low price and these missing pieces, this service is best used as a supplement to your study rather than your primary prep course.
Pros:
Uses the real LSAT test interface
Low price
Cons:
Just the practice tests, so no instruction is included
Practice questions aren't taken from real LSATs
---
The Best In-Person LSAT Prep Courses in Portland
Stumptown Test Prep:
Address-
6222 SW Virginia Avenue
Suite 2
Portland, OR 97239
Phone Number-(503) 246-4211
Link-http://www.stumptowntestprep.com/index.html
Why they are a good choice
Stumptown Test Prep has a core philosophy of teaching test-taking based around three areas: core knowledge, strategy and motivation and anxiety. These one-on-one courses go over each part of the core philosophy to help pinpoint strengths and weaknesses so you can go into the LSAT with as much confidence as possible. The classes are tailored to the individual student, so you won't have to worry about getting bored if you are too far ahead, or left behind. Stumptown Test Prep is located just north of Willamette Park overlooking Willamette River.
North Avenue Education:
Address-
West Location:
1235 SW 16th Avenue
Portland, OR 97205
Central Location:
975 SE Sandy Boulevard
Portland, OR 97214
Phone Number-(503) 468-6905
Link-https://northaveeducation.com/about
Why they are a good choice
North Avenue Education is a one on one program tailored to your needs as a student. They do things in three phases. First, you gain mastery of the content you will be tested on. Second, you learn proper test-taking strategies. Lastly, you learn how to mitigate stress and anxiety going into the day of your exam. They offer full practice exams plus study tips on their website. They have several instructors who are specialized specifically for the LSAT. The west location is in Downtown Portland, while the central location is on the east side of the Willamette River.
Manhattan Review:
Address-
Manhattan Review GMAT GRE LSAT Prep
Portland Teaching Center at the Marriott
1401 SW Naito Parkway
Portland, OR 97201
Phone Number-(503) 575-1803
Link-https://www.manhattanreview.com/lsat-tutoring-portland/
Why they are a good choice
Manhattan Review doesn't advertise widely, but are able to drum up business by virtue of their reputation. They are able to boast of a number of former students who went on to the top law schools in the nation, and others who went on to work for some of the most noteworthy law offices in the country. Manhattan Review is located in the heart of Downtown Portland.
The Best Law Schools Near Portland
1: University of Oregon School of Law
Link- https://lawinfo.uoregon.edu/general-law-school
2: Lewis and Clark Law School
Link- https://law.lclark.edu/
3: Willamette University Law
Link- willamette.edu
4: Concordia University School of Law
Link- https://law.cu-portland.edu/
5: Portland State University College of Urban and Public Affairs
Link- https://www.pdx.edu/hatfieldschool/law-schools
For an in-depth look at some of the best law schools throughout Oregon, check out our article on the state's top law schools.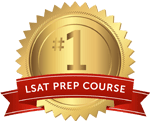 Get the #1-Rated LSAT Prep for free.
Try Risk Free
✓ No card required
✓ 1 minute setup