Philadelphia is world-renowned for its delicious cheesesteaks, to name just one of its highlights. As residents know, Philadelphia is also brimming with deep historical roots waiting to be uncovered, not to mention famous trails, parks, kids activity venues, sports teams and nightlife. That said, the city of brotherly love isn't all sunshine and rainbows. If you take into account the city's murder rate per capita of 21.5 per 100,000 people, Philadelphia can be viewed as one of America's most dangerous big cities. As a result, lawyers working in Philadelphia definitely have their work cut out for them.
Of course, lawyers' efforts are famously well compensated, with the base pay of a lawyer in Philadelphia averaging $102,479 per year. This is notably 5% below the national average, but it's an extremely high salary when compared to the average American's earnings. Another thing to keep in mind is that lawyers spend years in law school preparing for the complex cases that comprise their careers. When a student graduates from law school, they're equipped with all the knowledge and resources necessary to start building experience in the legal world. However, way before that point, prospective law students must pass their LSAT in order to get into law school. If that's the boat you're currently in, it's natural to feel under stress and pressure as the big exam day looms closer.
Thankfully, that's what LSAT prep courses are there for. Given the staggering importance of the LSAT, a proper study plan is needed in order to walk into the classroom with confidence on exam day. In order to maximize your chances of achieving a high score, it's important to choose a reputable LSAT prep course with a verified portfolio of results. This selection process is a task in itself, and not one that every prospective law student can fit in their busy schedule. In order to streamline the course selection process, we've prepared a list of the best in-person and online LSAT courses in Philadelphia. In our 10 years of experience in this sector, we know that every valuable study curriculum must contain the following:
Real LSAT questions and tests (Prep Tests) from previous years
Detailed video explanations of every question type and concept
Flexible pricing to accommodate any budget
Some sort of support system and materials to use during and after the class
Online vs In-Person LSAT Classes
These days, there's a limitless well of educational resources available online for prospective law students. Despite that, online LSAT prep isn't for everyone. Some students get the most out of their study time when preparing under the guidance of an instructor. By having an expert identify areas of weakness and point out when valuable study time is being wasted on impertinent material, students have a better chance of ensuring they're on the right track. There's a host of in-person LSAT prep venues in Philadelphia which we'll go over below. Opting for an in-person course will certainly improve your chances of succeeding in the exam, though it's important to consider the time and energy commitment needed to show up to the classroom as per the course schedule. On top of that, in-person LSAT courses tend to be notoriously expensive, especially when compared to online courses that are offered at a fraction of the cost.
For students who'd rather form a study plan independently instead of receiving hands-on guidance from an instructor, there are numerous, highly valuable online LSAT prep courses that will provide you with all the resources you need. Course information is available on-demand right from the comfort of your own home or your favorite coffee shop. Although this format lacks the personal aspect of in-person courses, you'll still be able to have all your important questions answered through the optimized Q&A support system built into the curriculum.
If you'd like to read some additional input on the advantages of online learning, check out this article on the case against in-class LSAT prep courses.
| | |
| --- | --- |
| Pros of an Online LSAT Classes | Pros of an In-Person LSAT Classes |
| You have complete control over your schedule. | One-one interactions with tutors. |
| You don't need to be at the coaching center to study. | Peer feedback and interaction. |
| Much lighter on the pockets compared to in-person LSAT classes. | The general vibe of group studying is conducive to learning. |
| You can customize the course to address your requirements. | |
| Online prep tests simulate the real LSATs. | |
The Best Online LSAT Prep Courses in Philadelphia

LSATMax LSAT Prep Course
Your secret weapon for getting accepted to the law school of your choice, the LSATMax online LSAT prep course from TestMax, is guaranteed to raise your scores. For a reasonable one-time fee, you'll get instant access to a huge arsenal of tools to help you prepare for the exam on your own time. With countless five-star reviews across TrustPilot, Google Play, and the Apple App Store, LSATMax is clearly the best online LSAT course available.
What makes LSATMax the best online prep course for any pre-law student looking to max out their LSAT scores? First, because it's available on both web and mobile, you will be able to access your course materials at any time. Next, unlike many online courses that use practice questions written by so-called experts, LSATMax only uses actual questions that have appeared on the LSAT. Your membership gives you access to up to 9,000 questions.
There are three LSATMax course packages available. All three contain the full LSATMax course catalog with over 100 hours of video from instructors who have all scored in the 99th percentile on the LSAT themselves. You'll also have opportunities to get personalized help from our instructors via real-time chat, message boards and scheduled office hours Q&A sessions. All students can also access their sample questions using LSATMax's digital LSAT simulator for an authentic experience that replicates and gets you ready for the real LSAT.
Course Packages Available:
All LSATMax packages contain the full course catalog and a subscription to LSAT Prep Plus which gets you access to every LSAT practice exam available from the LSAC. You can choose between 3 flexible packages that give you access for the length of time you need to study for the LSAT.
LSATMax 60: This package gives you 60-day access to the full LSATMax course. It is great for students who have a shorter amount of time to study before their exam or who only need to raise their score a few points.
LSATMax 180: This 180 day access package is designed to fit the needs of most students by giving access to the course for longer than the average time spent studying for the exam.
LSATMax 365: This package is the best value for those who have a longer time frame to study for the exam or need to raise their score as much as possible.
No matter which package you choose, TestMax offers 0% financing for up to a full year through Affirm. Remember, the earlier you begin preparing for the LSAT, the higher your scores will be.
Pros:
Get instant access to flexible packages and pricing
Guaranteed to boost your LSAT score or your money back
Interactive instruction with real LSAT experts
Digital LSAT simulator for 100% realistic test experience
---

TestMasters Online LSAT Prep Course
https://www.testmasters.net/online-lsat-course
The TestMasters Online LSAT Prep Course gives you a chance to watch live training courses for up to 100 days before your LSAT is administered. Available for a moderate price, this course is taught by Robin Singh who holds the record for the most perfect LSAT scores. TestMasters uses a large selection of real questions from previous LSAT exams in its curriculum. Rather than creating on-demand video lessons exclusively for the online course, the TestMasters Prep Course features recorded videos from previous live classes. While the information is good, this lack of interactivity makes you feel more like a fly on the wall of a prep course rather than an active participant.
Pros:
160+ hours of recorded classroom training
Uses real LSAT questions
Cons:
More expensive than most LSAT prep courses
Taught by an instructor who was a "natural" at the LSAT, so it can be hard to relate for those of us who need extra help
---

Blueprint LSAT Prep
Your monthly membership to Blueprint LSAT prep comes with access to some of the most entertaining LSAT prep video lessons available online. You can also use the interactive homework app to work on questions for LSAT practice exams. You'll also get a personalized lesson plan based on the date of your LSAT. The major drawback of the Blueprint online LSAT prep course is that there is a substantial monthly fee. Because there is a strong correlation between scores and how early you start studying, monthly memberships can get very costly. There is a discount offered for purchasing 6- or 12-month memberships in advance.
Pros:
Entertaining instructors
Interactive homework app
Cons:
Expensive monthly membership fee
---
The Best In-Person LSAT Prep Courses in Philadelphia
The Princeton Review
Address: The Princeton Review, 3451 Chestnut St, Philadelphia, PA 19104
Phone: 1-800-273-8439
Link: https://www.princetonreview.com/locations/us/pennsylvania/philadelphia-pa
The Princeton Review's LSAT prep curriculum is tailored to meet students' schedules and study goals. Their signature program focuses on ingraining key information as quickly and easily as possible. By completing and reviewing a series of proctored exams in preparation for the big test, you'll be able to walk into it with confidence. For prospective law students with easy access to their Philadelphia venue, guidance from one of The Princeton Review's acclaimed counsellors will definitely help provide an edge on exam day. Their test prep course is offered at The Princeton Review center in Philadelphia.
Kaplan, Inc.
Address: College Of New Jersey, 2000 Pennington Rd, Ewing, NJ 08618
Phone: 1-800-527-8378
Link: https://www.kaptest.com/study/locations/lsat/philadelphia/pa/
If you're looking for hands-on LSAT guidance, and your schedule allows convenient access to the College of New Jersey, follow the example of countless other prospective law students by seeking help from Kaplan. Their acclaimed in-person LSAT prep course is centered on 28 hours of live instruction, and there's a host of other features included in the program. Students get access to over 80 past LSATs with self-proctoring tools, containing every real LSAT question ever given. In order to fully ingrain the information learned throughout the live instruction, Kaplan provides 3 full-length, proctored LSATs to practice with.
Manhattan Review
Address: Philadelphia Teaching Center at the Sheraton, 201 North 17th Street, Philadelphia, PA 19103
Phone: 1-800-246-4600
Link: https://www.manhattanreview.com/philadelphia-lsat-prep-courses/
The instructors at Manhattan Review are well aware of how intimidating the LSAT can be, so they make sure to ease their students into the preparation process. Rather than focus on impertinent textbook information, they'll help you determine and unpack the areas that account for the most points in the exam. Many of their instructors are practicing attorneys and accomplished Bar members, so your education is definitely in good hands. If you're looking for help in achieving a top score on the big exam, their LSAT Classic Course is held at the Philadelphia Teaching Center at the Sheraton.
Test Masters
Address: University of Pennsylvania, David Rittenhouse Lab, 209 South 33rd Street, Philadelphia, PA 19104
Phone: 1-800-696-5728
Link: https://www.testmasters.net/Lsat-Prep-Courses/pennsylvania-philadelphia
Test Masters have been helping students get into law school for almost two decades. Their program includes online quizzes and drills to help settle you into the prep material, 24/7 academic support from instructors ready to answer your questions, and customized notes on submitted work. Students also receive a wealth of educational content including 160 hours of instruction and 20 full-length practice LSATs. Their in-person LSAT prep course is conveniently held at the University of Pennsylvania campus. Being a central hub, their program is typically taken by undergrads at Drexel, Temple, St. Joseph's, La Salle, UPenn and/or students who live or work near downtown Philadelphia.
The Best Law Schools Near Philadelphia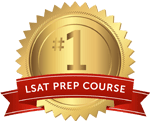 Get the #1-Rated LSAT Prep for free.
Try Risk Free
✓ No card required
✓ 1 minute setup