The holiday resort city of Virginia Beach in the Commonwealth of Virginia is an independent city that's a major tourist attraction for surfers and beachgoers. Its population of half a million people makes it the most populous city in the state of Virginia. It's also home to the longest recreational beach in the world, and belongs to the area known as "America's First Region." The historic city attracts a lot of international businesses and hosts the corporate headquarters of more than 200 international firms. In addition to tourism, it also has a booming agricultural economy, is home to several US military bases, and also has robust defense and advanced manufacturing sectors.
If you want to pursue a law career in the city, you have some good local options to choose from. The Regent University School of Law is located within the city limits and is a well revered institution. The nearby cities of Richmond and Williamsburg also have reputable law schools like the University of Richmond School of Law and William & Mary Law School, respectively. Lawyers in the city start out with a decent salary of about $70,000 per year. You can take this up a few notches with a couple of years of experience under your belt: six-figure sums are made annually by attorneys with as few as 4 years of experience.
Where you get your law degree from plays a big role in determining your starting salary. If you want to get a leg up, you should start preparing for your LSATs in earnest. And that begins with choosing the right LSAT prep course. This is where we come in. We have more than a decade of experience in guiding students to stellar LSAT performances and counseling them through their journey to joining the best law schools in the country. To help you choose the right LSAT prep course for your learning style, we've created a list of best LSAT prep courses online. Here are the criteria we used to sift through the many institutes and the variety of courses on offer:
Inclusion of question papers from previous years' LSATs in the course material.
Comprehensive explanations for complex concepts and questions.
A sliding scale of price points for various budgets.
The support offered to students throughout this journey.
Online vs In-Person LSAT Classes
In order to choose the right LSAT prep course, you must be aware of your strengths and weaknesses as a learner. To help you figure out what type of learning style suits you best, here are a couple of points to ponder:
Are you a self-starter or need someone to watch over you to take you to the finish line?
Do you prefer structure or thrive in chaos?
Is listening and following directives your strong suit, or, you like to learn things on your own?
Which one do you prefer: independent problem solving or guided reading?
If your answers to the above questions lean towards independent thought and self-learning, you should go for an online LSAT prep course. You will have the flexibility of deciding when and how to study, creating your own course plan, charting your milestones, prioritizing topics that you struggle with, and setting a pace you are comfortable following. These courses are especially well suited to working professionals, people with kids, and others who do not have set daily routines. You'll be able to study whenever time permits. As long as you have an electronic device connected to the internet, you can study from any location—even if it's from the laundry room while you get your weekly washing done. Online courses provide access to vast resources, question banks, libraries of audiovisual learning aids, and more that you can tap into at any time to keep up with your LSAT preparations. And, if you're stuck, you also get 24/7 online support. You can email your dedicated course instructor or coach with your problems, chat with them, or schedule a video call to clear all your doubts. For most students, online LSAT prep courses are the way to go.
Given all the perks of online LSAT prep courses, why would one opt for in-person LSAT classes? The simple answer is different learning styles. If you are one of those who prefer an ordered way of life, a strong semblance of structure to your classes, an environment that encourages learning, and a guide to watch over your progress, then in-person classes are the way to go. Peer interactions are another advantage of in-person LSAT prep classes. Discussions with peers and instructors will give you a good idea about the general level of preparedness of other candidates, the kind of competition you're dealing with, and how much more you need to study to keep up with everyone. In-person conversations about course material also tend to have a good recall value compared to self-directed study.
Once you have a better sense of your learning style, you can use our curated lists for the best LSAT prep courses to choose the option that best addresses your requirements.For a more comprehensive look at why online LSAT prep courses are better for most students, read this article that presents a solid case against in-class LSAT preparation.
| | |
| --- | --- |
| Pros of an Online Course | Pros of an In-Person Course |
| You're the master of your own schedule. | Perks like interactions with Instructors, fellow students, and books to behold. |
| Resources that are readily available with a few clicks. | Structured learning at a defined pace. |
| More affordable than in-person classes. | LSAT simulation in prep tests. |
| Customized course geared towards your style of learning. | |
| An unlimited number of practice tests. | |
The Best Online LSAT Prep Courses in Virginia Beach

LSATMax LSAT Prep Course
Your secret weapon for getting accepted to the law school of your choice, the LSATMax online LSAT prep course from TestMax, is guaranteed to raise your scores. For a reasonable one-time fee, you'll get instant access to a huge arsenal of tools to help you prepare for the exam on your own time. With countless five-star reviews across TrustPilot, Google Play, and the Apple App Store, LSATMax is clearly the best online LSAT course available.
What makes LSATMax the best online prep course for any pre-law student looking to max out their LSAT scores? First, because it's available on both web and mobile, you will be able to access your course materials at any time. Next, unlike many online courses that use practice questions written by so-called experts, LSATMax only uses actual questions that have appeared on the LSAT. Your membership gives you access to up to 9,000 questions.
There are three LSATMax course packages available. All three contain the full LSATMax course catalog with over 100 hours of video from instructors who have all scored in the 99th percentile on the LSAT themselves. You'll also have opportunities to get personalized help from our instructors via real-time chat, message boards and scheduled office hours Q&A sessions. All students can also access their sample questions using LSATMax's digital LSAT simulator for an authentic experience that replicates and gets you ready for the real LSAT.
Course Packages Available:
All LSATMax packages contain the full course catalog and a subscription to LSAT Prep Plus which gets you access to every LSAT practice exam available from the LSAC. You can choose between 3 flexible packages that give you access for the length of time you need to study for the LSAT.
LSATMax 60: This package gives you 60-day access to the full LSATMax course. It is great for students who have a shorter amount of time to study before their exam or who only need to raise their score a few points.
LSATMax 180: This 180 day access package is designed to fit the needs of most students by giving access to the course for longer than the average time spent studying for the exam.
LSATMax 365: This package is the best value for those who have a longer time frame to study for the exam or need to raise their score as much as possible.
No matter which package you choose, TestMax offers 0% financing for up to a full year through Affirm. Remember, the earlier you begin preparing for the LSAT, the higher your scores will be.
Pros:
Get instant access to flexible packages and pricing
Guaranteed to boost your LSAT score or your money back
Interactive instruction with real LSAT experts
Digital LSAT simulator for 100% realistic test experience
---

Blueprint LSAT Prep
Your monthly membership to Blueprint LSAT prep comes with access to some of the most entertaining LSAT prep video lessons available online. You can also use the interactive homework app to work on questions for LSAT practice exams. You'll also get a personalized lesson plan based on the date of your LSAT. The major drawback of the Blueprint online LSAT prep course is that there is a substantial monthly fee. Because there is a strong correlation between scores and how early you start studying, monthly memberships can get very costly. There is a discount offered for purchasing 6- or 12-month memberships in advance.
Pros:
Entertaining instructors
Interactive homework app
Cons:
Expensive monthly membership fee
---

Kaplan Live Online LSAT Training
https://www.kaptest.com/lsat/courses/lsat-prep-live-online
Delivered over the course of eight live classes, the Kaplan Live Online LSAT Training also includes two live, proctored LSAT practice exams. While the Kaplan instructors have good reviews, this 32-hour course is more expensive than many alternatives offering 100+ hours of video training. Kaplan also allows students to purchase three additional hours of one-on-one training by upgrading to the Live Online PLUS plan. One drawback to the format of the Kaplan Live LSAT training is that it's not very flexible: you must attend classes during specific times, or attend a make-up session later.
Pros:
Access to 80+ real LSAT tests
Includes LSAT lesson books
Cons:
One of the most expensive online LSAT courses
Must attend live classes during scheduled times
Only 32 hours of video training included
---
The Best In-Person LSAT Prep Courses in Virginia Beach
Varsity Tutors LSAT Prep
Address: Any location you choose.
Phone: (855) 425-5093
Link: https://www.varsitytutors.com/virginia_beach-lsat-courses_classes
Why are they a good choice?
Varsity Tutors connect you to dedicated instructors who will coach you in-person with one-on-one teaching. The coach is usually a local subject matter expert with a high LSAT score, and someone who will work around your schedule. They bring the classes and tutors to you instead of having you go to a classroom. The course will be customized for you and the tutor will meet you whenever and wherever you choose. They have a good track record of providing excellent and dedicated instructors to guide you through the LSAT prep process. This is a costly but a very flexible way to prepare for your LSATs.
Kaplan LSAT Prep Classes
Address: Virginia Wesleyan University, 1584 Wesleyan Drive, Norfolk, VA 23502
Phone: 1-800-KAP-TEST
Link: https://www.kaptest.com/study/locations/lsat/virginia-beach/va/
Why are they a good choice?
Kaplan offers In-Person LSAT preparation classes in the nearby cities of Norfolk and Richmond. Their coaching classes are only a few hours' drive away from Virginia Beach. They hire the best of tutors, have a great track record with their students' performance in LSATs in the past, have an extensive bank of resources online that all students have access to. This set of tools ensures that students who've enrolled for in-person classes do not miss out on any of the facilities extended to their online course takers. They have an enviable library of previous question papers, new question samples, and a live channel that offers all kinds of help and support to students appearing for their LSATs.
TestMasters
Address: Virginia Commonwealth University, Richmond, VA
or Fairfield Inn & Suites Williamsburg, 1402 Richmond Road, Williamsburg, VA 23185
Phone: 757-645-3600
Link: https://www.testmasters.net/Schedule/Virginia
Why are they a good choice?
TestMasters does not offer live LSAT classes in the city of Virginia Beach, but does so in the nearby towns of Williamsburg and Richmond. Both of these centers are only about a drive of an hour and a half away, and can be reached via various means of public transport. Paid parking is available at both centers if you're driving to the classes. TestMasters' curriculum is one of the best in the market and was created by Robin Singh—the world record holder for the most perfect LSAT scores. All their instructors have scored in the 98th percentile or higher and have relevant subject matter expertise. Apart from the hours of live in-person coaching classes, you'll be able to take 20 practice tests to ensure you're fully prepared to take the LSATs. Vast online resources are also made available to all their students.
The Best Law Schools Near Virginia Beach
For balanced reviews and an in-depth look at the best law schools in the state, here's our take on the top law schools in Virginia.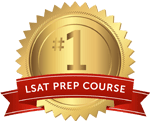 Get the #1-Rated LSAT Prep for free.
Try Risk Free
✓ No card required
✓ 1 minute setup