Charlotte is the most populous city in the state of North Carolina. It has a rich cultural heritage, is a well-connected transportation center, and has a booming economy. This makes it the heart of the Piedmont metropolitan area – one of the fastest growing metropolitan areas in the country. Charlotte has held the position of being the second largest banking center in the country for over 25 years with major financial institutions and world-renowned banks like Wells Fargo and Bank of America having their headquarters situated in the city.
Lawyers in the city pocket a cool $160,000+ annually. Beginners can start at $65,000+ while Associate Attorneys could make up to $100,000 per year. While the city is host to quite a few law offices and law prep schools, there are no local law schools to pursue a degree in law. This isn't a cause for concern as the nearest accredited law schools – The University of North Carolina School of Law and Duke University School of Law – are just a few hours away in Chapel Hill and Durham respectively. Charlotte is also surrounded by cities and states that have the best law schools in the country like the University of Virginia School of Law, Georgetown Law in Washington DC, and the University of Maryland School of Law.
Getting into one of these universities is tough. Apart from a stellar academic record and spectacular extracurricular activities, you'll need to ace the Law School Admission Test to get admission into one of these prestigious institutions. As stated previously, Charlotte is home to quite a few Pre-Law schools and coaching institutions. How would one go about picking the right LSAT courses amongst the many available? We've taken it upon ourselves to sift through the noise and curate a list of the best LSAT prep courses in Charlotte, NC. We used a standard set of criteria to judge the best LSAT prep courses available in the city. Here's a quick look at the things we look for in an ideal LSAT preparatory course:
Access to all previous LSAT question papers.
Audiovisual media, infographics, and the latest methods employed to explain different types of questions and concepts.
Price points for various budget sizes.
Quality of resources, course materials offered, and support for students.
Online vs In-Person LSAT Classes
Different students have different styles of learning. While some require a regimented routine to be able to hit all their targets, others are self-starters and can manage to keep to their schedule without external help. If you are amongst the former group and need a teacher or a coach to keep you on your toes, encourage you to follow through with the workload, and ensure you don't quit when you feel like it, you will be better served by opting for an in-person LSAT course. The classroom environment will help you keep up with your learning schedule while interaction with your instructors will ensure that you put in the work required to ace the LSATs. Group classes will keep your interest alive and peer interactions are always a bonus.
However, if you can't keep up with the regular class schedules due to your work, family, or any other reason, you may consider shelling out the big bucks for a private tutor. If that's not an option, you can always go for an Online LSAT prep course.
Online LSAT prep courses offer several advantages over in-person LSAT classes. For one, you can study at your own pace. No need to follow a fixed schedule. If you have spare hours this week, you can utilize them to move on to the next lesson. On the other hand, if time is in short supply, you can move up your lessons to the next week. Other perks include the flexibility of studying from home, the office, or any other place. You save a lot of commute time when you opt for Online LSAT prep classes. Both Online and In-Person LSAT prep coaching centers offer fast-track courses that wrap up within weeks, as well as long term courses that pace the syllabus over an extended period.
Online courses take the edge when it comes to prices, accessibility, one-on-one support, simulating LSATs, and course customization. You pay much less for a course that is tailor-made to address your LSAT prep requirements. Finally, the LSAT test itself is now administered via tablet, so doing an online course is closer in authenticity to the real thing than it used to be.
For a more comprehensive look at why Online LSAT prep courses are better, read this article that presents a solid case against In-Class LSAT preparation.
| | |
| --- | --- |
| Pros of an Online Course | Pros of an In-Person Course |
| Flexibility to manage your schedule. | Interact with fellow LSAT hopefuls. |
| Study anytime, anywhere. | One-on-one interaction with instructors. |
| Budget friendly. | |
| Customization to address your specific needs. | |
| Simulate the real LSAT experience. | |
The Best Online LSAT Prep Courses in Charlotte

LSATMax LSAT Prep Course
Your secret weapon for getting accepted to the law school of your choice, the LSATMax online LSAT prep course from TestMax, is guaranteed to raise your scores. For a reasonable one-time fee, you'll get instant access to a huge arsenal of tools to help you prepare for the exam on your own time. With countless five-star reviews across TrustPilot, Google Play, and the Apple App Store, LSATMax is clearly the best online LSAT course available.
What makes LSATMax the best online prep course for any pre-law student looking to max out their LSAT scores? First, because it's available on both web and mobile, you will be able to access your course materials at any time. Next, unlike many online courses that use practice questions written by so-called experts, LSATMax only uses actual questions that have appeared on the LSAT. Your membership gives you access to up to 9,000 questions.
There are three LSATMax course packages available. All three contain the full LSATMax course catalog with over 100 hours of video from instructors who have all scored in the 99th percentile on the LSAT themselves. You'll also have opportunities to get personalized help from our instructors via real-time chat, message boards and scheduled office hours Q&A sessions. All students can also access their sample questions using LSATMax's digital LSAT simulator for an authentic experience that replicates and gets you ready for the real LSAT.
Course Packages Available:
All LSATMax packages contain the full course catalog and a subscription to LSAT Prep Plus which gets you access to every LSAT practice exam available from the LSAC. You can choose between 3 flexible packages that give you access for the length of time you need to study for the LSAT.
LSATMax 60: This package gives you 60-day access to the full LSATMax course. It is great for students who have a shorter amount of time to study before their exam or who only need to raise their score a few points.
LSATMax 180: This 180 day access package is designed to fit the needs of most students by giving access to the course for longer than the average time spent studying for the exam.
LSATMax 365: This package is the best value for those who have a longer time frame to study for the exam or need to raise their score as much as possible.
No matter which package you choose, TestMax offers 0% financing for up to a full year through Affirm. Remember, the earlier you begin preparing for the LSAT, the higher your scores will be.
Pros:
Get instant access to flexible packages and pricing
Guaranteed to boost your LSAT score or your money back
Interactive instruction with real LSAT experts
Digital LSAT simulator for 100% realistic test experience
---

TestMasters Online LSAT Prep Course
https://www.testmasters.net/online-lsat-course
The TestMasters Online LSAT Prep Course gives you a chance to watch live training courses for up to 100 days before your LSAT is administered. Available for a moderate price, this course is taught by Robin Singh who holds the record for the most perfect LSAT scores. TestMasters uses a large selection of real questions from previous LSAT exams in its curriculum. Rather than creating on-demand video lessons exclusively for the online course, the TestMasters Prep Course features recorded videos from previous live classes. While the information is good, this lack of interactivity makes you feel more like a fly on the wall of a prep course rather than an active participant.
Pros:
160+ hours of recorded classroom training
Uses real LSAT questions
Cons:
More expensive than most LSAT prep courses
Taught by an instructor who was a "natural" at the LSAT, so it can be hard to relate for those of us who need extra help
---

Blueprint LSAT Prep
Your monthly membership to Blueprint LSAT prep comes with access to some of the most entertaining LSAT prep video lessons available online. You can also use the interactive homework app to work on questions for LSAT practice exams. You'll also get a personalized lesson plan based on the date of your LSAT. The major drawback of the Blueprint online LSAT prep course is that there is a substantial monthly fee. Because there is a strong correlation between scores and how early you start studying, monthly memberships can get very costly. There is a discount offered for purchasing 6- or 12-month memberships in advance.
Pros:
Entertaining instructors
Interactive homework app
Cons:
Expensive monthly membership fee
---
The Best In-Person LSAT Prep Courses in Charlotte
Manhattan Elite Prep
Address: Embassy Suites Charlotte, 4800 South Tryon St., Charlotte, NC 28217
Phone: (646) 873-6657
Link: https://www.manhattaneliteprep.com/lsat-charlotte-prep-course-class/
Why are they a good choice?
Manhattan Elite Prep offers the same courses online as the ones that are available in person. The live LSAT prep classes in Charlotte are held at the Hilton's Embassy Suites on South Tryon Street. Getting there is easy as the nearest metro station is only a few minutes away. They offer a compact crash course for working professionals and other students who are pushed for time. Their longer courses stretch over a few months. In addition to the four prerequisites that we consider a must to make it to our lists, they also offer 24/7 support via different communication channels. Heavy discounts are also offered via an early bird sign-up program. All their classes are recorded and uploaded to their online resource center so students can revisit the same class many times over until they've mastered the topic under discussion.
Kaplan LSAT Prep Classes
Address: Carolinas College of Health Sciences, 1200 Blythe Boulevard, Charlotte, NC 28203
Phone: 1-800-KAP-TEST
Link: https://www.kaptest.com/study/locations/lsat/charlotte/nc/
Why are they a good choice?
Kaplan offers courses with different durations that cater to LSAT hopefuls from all kinds of backgrounds. They maintain an extensive library of question papers from previous years dating back several decades. Other resources like newer question formats and sample questions, videos breaking down complex concepts, and other course materials are also made available to all their students. Kaplan is one of the few LSAT coaching institutes that offer in-person classes even in the remotest of places. They have a real presence in most cities across the United States and happen to be the top choice for students when it comes to in-person LSAT coaching. While this is a testament to their popularity and expertise, it also results in classes with large numbers of students and a high student to teacher ratio. You end up with very little individual contact time with your instructors and feedback can rarely be sought. Kaplan classes in Charlotte are held at the Carolinas College of Health Sciences, which isn't the most easily accessible location in the city.
Manhattan Review
Address: Charlotte Teaching Center, Hilton, 222 East Third Street, Charlotte, NC 28202
Phone: (704) 625-1326
Link: https://www.manhattanreview.com/charlotte-lsat-prep-courses/
Why are they a good choice?
Manhattan Review is one of the best known LSAT coaching institutes in the country. From their top notch instructors who are subject matter experts to their top ranking students, who fill up a lot of spots in the 99th percentile, they've made a name for themselves as the go-to institute for in-person LSAT classes. Their Charlotte LSAT course is held at the Hilton on East Third Street. It's very centrally located and easily accessible via the local metro. They also offer a wider range of courses compared to other institutes. This includes "Crunch Courses" for those who want the extra edge. Access to their study material online is given to all students whether they opt for the in-person or the online LSAT prep course. Their coaches and counselors are top notch and students benefit immensely from their guidance and expertise.
The Best Law Schools Near Charlotte
For balanced reviews and an in-depth look at the best law schools in the state, here's our take on the 'Top 5 Law Schools in North Carolina'.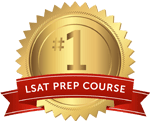 Get the #1-Rated LSAT Prep for free.
Try Risk Free
✓ No card required
✓ 1 minute setup