One of the largest cities in America, Phoenix is famous for its annual white-hot weather and impossibly captivating sunsets. Over 16 million people visit the city each year to experience it in all its blazing glory. As an unfortunate downside, Phoenix suffers a high volume of law violations compared to other communities of its size. The crime rate in Phoenix is 42 per one thousand residents, and individuals have a 1 in 24 chance of becoming a victim to either violent or property crime. In other words, there's a ton of work to keep Phoenix lawyers busy.
Arizona has a number of unique laws — for example, did you know that it's legal for a donkey to sleep in your bathtub in Arizona? Or that digging up and moving a saguaro cactus is illegal and might lead to a 25-year prison sentence? Arizona even has its own official state neckwear: the Bolo tie. Those are only three of the seemingly endless factoids for lawyers to keep in mind. It takes a lot of hard work and preparation to become a lawyer, to say the least. Thankfully, the financial rewards that come with practicing law in Phoenix are significant. On average, Arizona lawyers earn $62.81 per hour, or $130,630 per year. This exceeds the state median income by 268% and the national median income by 252%.
Becoming a Lawyer in Phoenix is an arduous process that takes several years, and the LSAT exam serves as a critical checkpoint along the way. Your LSAT score plays a huge role in determining whether you'll be accepted into one of Arizona's finest law schools, such as the Sandra Day O'Connor College of Law and Arizona Summit Law School. Because of the significance of the LSAT exam, preparing for it is definitely not a process to be taken lightly. Indeed, most prospective law students tend to grit their teeth in preparation for the exam months before it actually takes place. Thankfully, there's a wealth of LSAT resources available to students, and that's definitely a good thing — however, having so many options can leave students at a loss when combing through potential candidates. At LSATMax, our mission is to give students the best chance of scoring high on their LSAT exams as possible. To save you some valuable time and energy, we've compiled a list of the best in-person and online LSAT courses in Phoenix. With over 10 years of experience and thousands of LSAT prep success stories, we know that a good LSAT course must have the following:
Real LSAT questions and tests (Prep Tests) from previous years
Detailed video explanations of every question type and concept
Flexible pricing to accommodate any budget
Some sort of support system and materials to use during and after the class
Online vs In-Person LSAT Classes
In selecting the right LSAT prep course, the first decision you'll have to make is whether to opt for an online or in-person class. This depends on a number of factors — budget, location, schedule and learning preferences. If you're willing to make a significant additional investment toward your education, are located in proximity to a proven LSAT prep course and have the time to attend the scheduled classes every week, you can consider one of your local classes as an option. Of course, it also helps if you're the type of student who learns best from a more hands-on experience. In contrast, if you're an independent learner with a busy schedule looking for a more cost-efficient option, you might be better off with an online course.
Despite providing great aid to students who learn best in a communal environment, in-person LSAT classes are simply not feasible for everyone. With all the demands that come with their course load, it's hard for students to find the time to attend in-person courses. If the student in question also works part time, there's even less time to play with when preparing for the LSAT exam. As an alternative option, consider taking your LSAT prep courses online. In contrast to the rigid demands that come with in-person prep work, online LSAT prep courses offer total freedom. Aside from scheduling, this freedom translates to students being able to apply the learning methodology that best suits them. In a digitized era, students have increasingly leaned toward independent models of learning, and a worthy online prep course allows students to form their own, customized plan to reach their deadlines. Another clear benefit of choosing to prepare for the exam online is the drastically reduced cost of the course. That price reduction does not come at the cost of course quality, since online courses contain the same reliability of information as their in-person counterparts. The significant difference in price results mainly from the time needed for a qualified instructor to lead the course. Since you're not earning that big-time lawyer salary just yet, it likely makes sense to lean toward the more cost-effective option.
It's also important to keep in mind that LSAT exams are not taken with paper and pencil anymore. This is now a digital exam administered on a tablet. With that in mind, preparing for the exam through digital media can help simulate the change.
| | |
| --- | --- |
| Pros of an Online Course | Pros of an In-Person Course |
| Flexible schedule | In-person instructors |
| Resources & tests available any time | Chance to meet peers |
| Cheaper | |
| Personalized to improve your problem areas | |
| Simulates real LSAT which is taken digitally on a tablet | |
The Best Online LSAT Prep Courses in Phoenix

LSATMax LSAT Prep Course
Your secret weapon for getting accepted to the law school of your choice, the LSATMax online LSAT prep course from TestMax, is guaranteed to raise your scores. For a reasonable one-time fee, you'll get instant access to a huge arsenal of tools to help you prepare for the exam on your own time. With countless five-star reviews across TrustPilot, Google Play, and the Apple App Store, LSATMax is clearly the best online LSAT course available.
What makes LSATMax the best online prep course for any pre-law student looking to max out their LSAT scores? First, because it's available on both web and mobile, you will be able to access your course materials at any time. Next, unlike many online courses that use practice questions written by so-called experts, LSATMax only uses actual questions that have appeared on the LSAT. Your membership gives you access to up to 9,000 questions.
There are three LSATMax course packages available. All three contain the full LSATMax course catalog with over 100 hours of video from instructors who have all scored in the 99th percentile on the LSAT themselves. You'll also have opportunities to get personalized help from our instructors via real-time chat, message boards and scheduled office hours Q&A sessions. All students can also access their sample questions using LSATMax's digital LSAT simulator for an authentic experience that replicates and gets you ready for the real LSAT.
Course Packages Available:
All LSATMax packages contain the full course catalog and a subscription to LSAT Prep Plus which gets you access to every LSAT practice exam available from the LSAC. You can choose between 3 flexible packages that give you access for the length of time you need to study for the LSAT.
LSATMax 60: This package gives you 60-day access to the full LSATMax course. It is great for students who have a shorter amount of time to study before their exam or who only need to raise their score a few points.
LSATMax 180: This 180 day access package is designed to fit the needs of most students by giving access to the course for longer than the average time spent studying for the exam.
LSATMax 365: This package is the best value for those who have a longer time frame to study for the exam or need to raise their score as much as possible.
No matter which package you choose, TestMax offers 0% financing for up to a full year through Affirm. Remember, the earlier you begin preparing for the LSAT, the higher your scores will be.
Pros:
Get instant access to flexible packages and pricing
Guaranteed to boost your LSAT score or your money back
Interactive instruction with real LSAT experts
Digital LSAT simulator for 100% realistic test experience
---

Law School Admission Council Official LSAT Prep
https://www.lsac.org/lsat/prep
The Law School Admission Council (LSAC) is the organization that administers the actual LSAT, so their official prep course is definitely worth looking at. While this is one of the least expensive LSAT prep products available, there are also some large omissions. First, the LSAC only uses practice tests for their online platform, not authentic LSAT questions from past tests. Second, while access to the real test interface is a nice touch, there is little actual instruction in this package. Due to the low price and these missing pieces, this service is best used as a supplement to your study rather than your primary prep course.
Pros:
Uses the real LSAT test interface
Low price
Cons:
Just the practice tests, so no instruction is included
Practice questions aren't taken from real LSATs
---
The Princeton Review LSAT Prep 165+
https://www.princetonreview.com/grad/lsat-honors-course
The only online LSAT Prep course that claims to guarantee a specific score, the Princeton Review has a course called 165+ that promises a score of 165 or higher on your next LSAT test attempt after completing the course. This may seem hard to believe at first, and upon looking into it further, you will find that it only applies to students who have scored higher than 158 on a previous official LSAT test or on the first required practice test. While this can still be useful to improve your scores the second time around, it's nowhere near as impressive as it sounds.
Pros:
Over 80 hours of video instruction by LSAT experts
Online drills with explanations
Cons:
Misleading score guarantee
Very expensive
---
The Best In-Person LSAT Prep Courses in Phoenix
Manhattan Review
340 North 3rd Street
602-412-5892
https://www.manhattanreview.com/phoenix-lsat-prep-courses/
Manhattan Review has been aiding prospective law students since 1999. The company's hard work has helped them establish their place at the forefront of the test prep service industry. Students local to the area can benefit from their state-of-the-art program that puts control over the learning process in their own hands, adopting study practices that suit them best.
TestMasters
60 East 5th Street
1-800-696-5728
https://www.testmasters.net/Lsat-Prep-Courses/arizona-phoenix
TestMasters is another big name in the test prep service sector, with a reputation backed by years of results. Their prep course is held across from the Arizona State University Campus, at the Tempe Mission Palms Hotel. Students who live in the immediate area and are looking for an in-person LSAT prep course can benefit from 60 in-class hours of instruction designed by LSAT score world-record holder Robin Singh.
Kaplan, Inc.
301 East Orange Street
1-800-527-8378
https://www.kaptest.com/study/locations/lsat/phoenix/az/
The instructors at Kaplan are experts at helping students develop an LSAT preparation plan. If you're looking to get ready for your LSAT exam at a convenient location, visit Kaplan's webpage to view the details related to their courses. Most programs are held at the Arizona State University Kaplan Center — alternatively, you can also attend their course at Phoenix's Grand Canyon University.
The Princeton Review
725 South Rural Road, Suite 206
1-877-532-7630
https://www.princetonreview.com/partner/asu
By choosing The Princeton Review's Self-Paced in-person prep course, students gain access to over 525 hours of instruction, over 500 content lessons and 15 full-length practice tests. Their experienced instructors offer personalized recommendations based on your deadlines. Alternative programs are also available for a range of students, and they're all held at Arizona State University. Visit The Princeton Review's ASU page for additional information.
The Best Law Schools Near Phoenix
Sandra Day O'Connor College of Law, Arizona State University – https://law.asu.edu/
James E. Rogers College of Law, University of Arizona – https://law.arizona.edu/
Arizona Summit Law School – https://www.azsummitlaw.edu/index.php
See the best law schools in Arizona.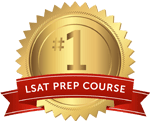 Get the #1-Rated LSAT Prep for free.
Try Risk Free
✓ No card required
✓ 1 minute setup