The sixth-largest city in the state of Texas, El Paso is a manufacturing hub and an industrious metropolitan erea that ranks amongst the top 20% best performing economies in the United States. It has a unique culture and one of the largest bilingual workforces in the US owing to its geographic location along the US-Mexico border. Due to the ease of doing business in the city and the local government's goal of attracting more industrial investments, new jobs are being created constantly, and the city is host to a diverse range of businesses from different sectors.
While the average annual salary of an attorney in El Paso is around $80,000, working for the government or top private firms could net an experienced attorney around $140,000 to $180,000. Even though the combined population in this metropolitan region is around 2.5 million, El Paso consistently ranks amongst the safest cities in the United States. The area is very well connected, with intercity as well as intra-city navigation made easy by multiple public transport options.
The Patti and Paul Yetter Center for Law at University of Texas at El Paso has a pre-law program to help students from the city and those from across the border in Mexico prepare for a career in law. But, there are no American Bar Association accredited law schools in the area that can train you for admission to the Texas State Bar. Thankfully, El Paso is equidistant from both southern California and some of the best universities in Texas that offer courses in law. Texas Tech University School of Law in Lubbock, nearly ten hours away, is the nearest accredited law school from El Paso. That should give you the general idea about where most of the top-ranking LSAT students from El Paso end up. Other nearby universities to consider are the California Western School of Law, Baylor Law School, University of Texas School of Law, and the University of Houston Law Center.
Although not many coaching institutes offer in-person LSAT coaching in the city of El Paso, we've done the research for you and reviewed those that do, in addition to ranking and reviewing the best online LSAT Prep courses available to those living in or near El Paso. We have put in extensive work in the field of LSAT coaching for the last 10 years and have the results to show for our efforts. Based on our experience, here are the things we look for when selecting the best online and in-person LSAT courses
Offering access to previous LSAT question papers.
Different types of questions and concepts explained via various audiovisual media.
Affordable price tags that do not burden the students.
Access to additional resources, libraries, and support and counseling offered throughout the process.
Online vs In-Person LSAT Classes
El Paso, along with the cities of Ciudad Juárez across the border in Mexico and Las Cruces in the state of New Mexico, is one of the most well-connected metropolitan areas in the United States. Commuting across the region is a breeze. So, if you wish to opt for in-person LSAT coaching classes, your commute probably shouldn't be something that deters you. Unfortunately, there aren't many options to choose from for in-person LSAT coaching in El Paso.
Some advantages offered by in-person coaching include one-on-one interactions with students as well as teachers, better recall value for subjects discussed in person, and instant feedback from the teachers as well as your peers. Communal learning makes students more conscious of their performance, encourages them to put in extra hours of study to keep abreast of their peers and avoid being left behind, and improves their performance in the long term. LSAT prep tests taken along with a room full of students simulate the real LSATs and help you get over psychological barriers and test performance anxiety.
But in-person LSAT classes have their own set of drawbacks. Precious time is wasted commuting to the coaching centers, even in a city as well connected as El Paso. You have to learn at the same pace as every other student. If you are a slow learner or a quick study, you either lag behind and go out of sync, struggling for the rest of the course, or waste time learning at a slower pace while your peers catch up with you. Unless you opt for one-on-one coaching, your tutor's attention is divided amongst all the students, leaving little time for any special attention or feedback for you.
Online LSAT Prep Courses offer most the perks of in-person LSAT coaching and a few more that are unique to this mode of teaching. The first advantage of learning online is doing away with the commute. No need to haul yourself halfway across the city, you can take the classes from the comfort of your own home. If you are more of a communal learner, you can opt for group classes online. Individuals who require special attention or keep erratic schedules can opt for one-on-one sessions with dedicated tutors. This works out cheaper online than it does for in-person one-on-one tutoring sessions. You can study whenever and wherever you want to, access all the course material online, and choose your mode of communication: many online courses offer a selection of audio-only instruction, recorded video, text chat, or live video calls. Interactive games and media also make it easy to break down complex concepts into simple and understandable info-bytes.
While both modes of learning have their pros and cons, we strongly recommend online courses for LSAT preparations. For a detailed look at the case against in-class LSAT preparation, read this article strongly in favor of the new online mode of learning.
Here's a short table that sums up the various perks offered by Online as well as In-Person LSAT Classes.
| | |
| --- | --- |
| Pros of an Online LSAT Classes | Pros of an In-Person LSAT Classes |
| You have complete control over your schedule. | Nothing beats one-one interactions with tutors. |
| You don't need to be at the coaching center to study. | Peer feedback and interaction. |
| Much lighter on the pockets compared to in-person LSAT classes. | The general vibe of group studying is conducive to learning. |
| You can customize the course to address your requirements. | |
| Online prep tests simulate the real LSATs. | |
The Best Online LSAT Prep Courses in El Paso

LSATMax LSAT Prep Course
Your secret weapon for getting accepted to the law school of your choice, the LSATMax online LSAT prep course from TestMax, is guaranteed to raise your scores. For a reasonable one-time fee, you'll get instant access to a huge arsenal of tools to help you prepare for the exam on your own time. With countless five-star reviews across TrustPilot, Google Play, and the Apple App Store, LSATMax is clearly the best online LSAT course available.
What makes LSATMax the best online prep course for any pre-law student looking to max out their LSAT scores? First, because it's available on both web and mobile, you will be able to access your course materials at any time. Next, unlike many online courses that use practice questions written by so-called experts, LSATMax only uses actual questions that have appeared on the LSAT. Your membership gives you access to up to 9,000 questions.
There are three LSATMax course packages available. All three contain the full LSATMax course catalog with over 100 hours of video from instructors who have all scored in the 99th percentile on the LSAT themselves. You'll also have opportunities to get personalized help from our instructors via real-time chat, message boards and scheduled office hours Q&A sessions. All students can also access their sample questions using LSATMax's digital LSAT simulator for an authentic experience that replicates and gets you ready for the real LSAT.
Course Packages Available:
All LSATMax packages contain the full course catalog and a subscription to LSAT Prep Plus which gets you access to every LSAT practice exam available from the LSAC. You can choose between 3 flexible packages that give you access for the length of time you need to study for the LSAT.
LSATMax 60: This package gives you 60-day access to the full LSATMax course. It is great for students who have a shorter amount of time to study before their exam or who only need to raise their score a few points.
LSATMax 180: This 180 day access package is designed to fit the needs of most students by giving access to the course for longer than the average time spent studying for the exam.
LSATMax 365: This package is the best value for those who have a longer time frame to study for the exam or need to raise their score as much as possible.
No matter which package you choose, TestMax offers 0% financing for up to a full year through Affirm. Remember, the earlier you begin preparing for the LSAT, the higher your scores will be.
Pros:
Get instant access to flexible packages and pricing
Guaranteed to boost your LSAT score or your money back
Interactive instruction with real LSAT experts
Digital LSAT simulator for 100% realistic test experience
---

Manhattan Prep
https://www.manhattanprep.com/
Like most of the online LSAT prep courses in this list, Manhattan Prep has instructors with very impressive credentials. With over 20 highly qualified instructors to help you prepare for your LSAT, Manhattan Prep is focused on in-person test prep, but their "LSAT Interact" self-guided prep course is a viable option for students looking to prepare for the test on their own time. With over 60 hours of video lessons included, you'll also get access to lots of practice tests. There is also an option to upgrade your membership to include 1-on-1 tutoring.
Pros:
60+ hours of LSAT training from qualified instructors
Cons:
Does not track your performance on practice tests
Course enrollment lasts 6 months, but can be extended for a fee
---

TestMasters Online LSAT Prep Course
https://www.testmasters.net/online-lsat-course
The TestMasters Online LSAT Prep Course gives you a chance to watch live training courses for up to 100 days before your LSAT is administered. Available for a moderate price, this course is taught by Robin Singh who holds the record for the most perfect LSAT scores. TestMasters uses a large selection of real questions from previous LSAT exams in its curriculum. Rather than creating on-demand video lessons exclusively for the online course, the TestMasters Prep Course features recorded videos from previous live classes. While the information is good, this lack of interactivity makes you feel more like a fly on the wall of a prep course rather than an active participant.
Pros:
160+ hours of recorded classroom training
Uses real LSAT questions
Cons:
More expensive than most LSAT prep courses
Taught by an instructor who was a "natural" at the LSAT, so it can be hard to relate for those of us who need extra help
---
The Best In-Person LSAT Prep Courses in El Paso
Varsity Tutors LSAT Tutoring
Address: Any location you choose.
Phone: (855) 909-8997
Link: https://www.varsitytutors.com/tutoring-el_paso-tx
Why are they a good choice?
Varsity Tutors are one of the few top-level LSAT coaching brands that offer in-person, one-on-one, LSAT tutoring options in the city of El Paso. Instructors are hired locally from the University of Texas at El Paso based on their subject matter expertise and excellent LSAT scores. Customized plans are offered to students with dates, timing, pacing, and scheduling adjusted around the student's availability. You can choose to meet your tutors at home, a local library, or a coffee shop. Your tutor is responsible for assessing your learning style, identifying areas of improvement, providing constant feedback, and tailoring the instructions to address all your concerns. In-person coaching doesn't get better than this, albeit at a price. Their local center is responsible for connecting you with a tutor that will work in accordance with your learning pace and other requirements. You can place a call on the number provided to avail yourself of a private LSAT coach in El Paso right away.As stated above, not many coaching institutes offer In-Person classes for LSAT preparation in El Paso. Almost all the LSAT prep courses taught in El Paso happen online, including the one offered by UTEP.
The Best Law Schools Near El Paso
Trying to go to the best law school near El Paso? See the best law schools in Texas.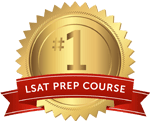 Get the #1-Rated LSAT Prep for free.
Try Risk Free
✓ No card required
✓ 1 minute setup