With so much to love about Texas, it's hard to rank the top cities in the state. On the other hand, it's also hard not to imagine Fort Worth being near the top of the list. Beneath the signature, old-west theme at the city's surface is a treasure trove of content lovingly compiled over the years since its establishment as an army outpost on a bluff by the Trinity River in 1849. However, despite being such a great place to live and visit, Fort Worth is far from being immune to crime. In fact, the crime rate in Fort Worth is higher than the Texas average, with 5.26 violent crimes per 1,000 residents of the city and 4.34 per 1,000 statewide. Neighborhoods like Sycamore, the South East, the North East, Northside and Southside tend to produce especially bloated crime rates. Such a high volume of law violation represents a great need for lawyers in Fort Worth. It's up to law enforcers and litigators to help keep the city and its residents safe.
There are a ton of challenges that come with the territory of being a lawyer. Although the law itself might be clear, each individual case presents its own set of abstractions. A strong intellect and years of careful study are needed in order to parse through every case as correctly as possible. Thankfully, lawyers in this city are well-compensated for all their hard work. The average base pay for a lawyer in Fort Worth is $111,022 per year, which is 3% above the national average.
Of course, becoming a licensed law practitioner takes years of dedicated study. If it were an easy title to gain, everyone would become a lawyer. As it stands, however, only the best and brightest can successfully make it out of law school. Before getting there, the LSAT exam looms overhead of every prospective law student. Of the several factors that contribute to a candidate's acceptance into or rejection from one of Fort Worth's top law schools like Southern Methodist University, Texas Christian University and Dallas Baptist University, the LSAT exam is among the most critical. Simply put, a student's performance in this exam can make or break their future as a litigator. Preparing for it is not a process to be taken lightly, so it's important to enroll in the right LSAT prep course that will help you score high on your exam.
At LSATMax, we specialize in connecting students with the proper resources to help them get into law school. With the wealth of prep course options available, even the initial step of choosing the right one demands a significant amount of time and energy. Since prospective law students tend not to be able to spare much of either, we elect to streamline the course selection process. Through our 10 years of experience in the sector, we've learned that all good LSAT prep courses must contain the following:
Real LSAT questions and tests (Prep Tests) from previous years
Detailed video explanations of every question type and concept
Flexible pricing to accommodate any budget
Some sort of support system and materials to use during and after the class
Online vs In-Person LSAT Classes
All students have their own preferred ways of learning. Your unique learning style determines whether you're better suited to online or in-person courses. If you prefer learning hands-on, with instructors present to help correct your mistakes and guide you in the right direction, in-person LSAT classes might be the best route for you to take. When attending an in-person class, it's important that you're paired with a good instructor whose teaching style resonates with your needs as a student. In order to optimize your schedule, it's also important to find an in-person course that's accessible. You don't want to commit to a curriculum that's an inconvenient distance away, especially if you're managing work hours aside from your course load. While some in-person prep courses in Fort Worth are conveniently located on the Texas Christian University campus, others will require you to commute as far as Plano.
If you plan on getting into law school, every minute of your week is a valuable commodity. Given the importance of being time-efficient, online LSAT prep courses are definitely worth considering. By following an online curriculum, all necessary resources and materials are available on-demand. You can access your lessons right from the comfort of your own home, eliminating the time and effort needed to commute to an in-person course. Although online courses lack the personalized aspect that comes with being in the same room as the teacher, they've definitely come a long way since they first popped up on the web. These days, online LSAT curriculums overflow with valuable materials, including a vault of real past exams. Additionally, the student support systems implemented by reputable prep course entities ensure that all your questions are answered in a timely manner. Perhaps best of all is the cost of online LSAT prep courses, which is dramatically lower than the in-person experience. Factoring all the advantages offered by online classes, it's easy to make a case against in-class LSAT prep courses.
In our digital era, online courses are increasingly becoming the more popular option. As the sector continues to grow, it's easy to imagine in-person classrooms being pushed even further into the past. Since the LSAT is a digital exam performed on a tablet, preparing for it through a digital medium can only help your chance of succeeding.
| | |
| --- | --- |
| Pros of an Online Course | Pros of an In-Person Course |
| Flexible schedule | In-person instructors |
| Resources & tests available any time | Chance to meet peers |
| Cheaper | |
| Personalized to improve your problem areas | |
| Simulates real LSAT which is taken digitally on a tablet | |
The Best Online LSAT Prep Courses in Fort Worth

LSATMax LSAT Prep Course
Your secret weapon for getting accepted to the law school of your choice, the LSATMax online LSAT prep course from TestMax, is guaranteed to raise your scores. For a reasonable one-time fee, you'll get instant access to a huge arsenal of tools to help you prepare for the exam on your own time. With countless five-star reviews across TrustPilot, Google Play, and the Apple App Store, LSATMax is clearly the best online LSAT course available.
What makes LSATMax the best online prep course for any pre-law student looking to max out their LSAT scores? First, because it's available on both web and mobile, you will be able to access your course materials at any time. Next, unlike many online courses that use practice questions written by so-called experts, LSATMax only uses actual questions that have appeared on the LSAT. Your membership gives you access to up to 9,000 questions.
There are three LSATMax course packages available. All three contain the full LSATMax course catalog with over 100 hours of video from instructors who have all scored in the 99th percentile on the LSAT themselves. You'll also have opportunities to get personalized help from our instructors via real-time chat, message boards and scheduled office hours Q&A sessions. All students can also access their sample questions using LSATMax's digital LSAT simulator for an authentic experience that replicates and gets you ready for the real LSAT.
Course Packages Available:
All LSATMax packages contain the full course catalog and a subscription to LSAT Prep Plus which gets you access to every LSAT practice exam available from the LSAC. You can choose between 3 flexible packages that give you access for the length of time you need to study for the LSAT.
LSATMax 60: This package gives you 60-day access to the full LSATMax course. It is great for students who have a shorter amount of time to study before their exam or who only need to raise their score a few points.
LSATMax 180: This 180 day access package is designed to fit the needs of most students by giving access to the course for longer than the average time spent studying for the exam.
LSATMax 365: This package is the best value for those who have a longer time frame to study for the exam or need to raise their score as much as possible.
No matter which package you choose, TestMax offers 0% financing for up to a full year through Affirm. Remember, the earlier you begin preparing for the LSAT, the higher your scores will be.
Pros:
Get instant access to flexible packages and pricing
Guaranteed to boost your LSAT score or your money back
Interactive instruction with real LSAT experts
Digital LSAT simulator for 100% realistic test experience
---

Blueprint LSAT Prep
Your monthly membership to Blueprint LSAT prep comes with access to some of the most entertaining LSAT prep video lessons available online. You can also use the interactive homework app to work on questions for LSAT practice exams. You'll also get a personalized lesson plan based on the date of your LSAT. The major drawback of the Blueprint online LSAT prep course is that there is a substantial monthly fee. Because there is a strong correlation between scores and how early you start studying, monthly memberships can get very costly. There is a discount offered for purchasing 6- or 12-month memberships in advance.
Pros:
Entertaining instructors
Interactive homework app
Cons:
Expensive monthly membership fee
---

Kaplan Live Online LSAT Training
https://www.kaptest.com/lsat/courses/lsat-prep-live-online
Delivered over the course of eight live classes, the Kaplan Live Online LSAT Training also includes two live, proctored LSAT practice exams. While the Kaplan instructors have good reviews, this 32-hour course is more expensive than many alternatives offering 100+ hours of video training. Kaplan also allows students to purchase three additional hours of one-on-one training by upgrading to the Live Online PLUS plan. One drawback to the format of the Kaplan Live LSAT training is that it's not very flexible: you must attend classes during specific times, or attend a make-up session later.
Pros:
Access to 80+ real LSAT tests
Includes LSAT lesson books
Cons:
One of the most expensive online LSAT courses
Must attend live classes during scheduled times
Only 32 hours of video training included
---
The Best In-Person LSAT Prep Courses in Fort Worth
ScorePerfect
2800 South University Drive
1-800-259-6211
https://www.scoreperfect.net/Lsat-Prep-Courses/texas-fort-worth
If you're looking for in-person LSAT guidance in the Fort Worth area, ScorePerfect offers a prep course on the Texas Christian University campus. Undergrads at TCU, Texas Wesleyan University and UT-Arlington will find convenient access to their course, which includes 20 full-length, five-section practice LSAT exams containing over 9500 real LSAT questions. Additionally, you'll be guided through the curriculum by a series of professionally filmed HD video explanations.
Kaplan, Inc.
8221 N Central Expy
1-800-527-8378
https://www.kaptest.com/study/locations/lsat/fort-worth/tx/
Kaplan offers students a fine-tuned curriculum to help prepare for their LSAT exams. These in-person LSAT prep courses are spread throughout a range of venues in the area, including Texas Christian University in Fort Worth, Hyatt House Lincoln Park in Dallas and the Fairfield Inn in Plano. Exhaustive resources are made available to Kaplan's students, including 80 real LSAT exams.
Manhattan Review
400 North Olive Street
214-254-3620
https://www.manhattanreview.com/dallas-lsat-prep-courses/
One of the primary entities in the LSAT prep course sector, Manhattan Review offers students a range of programs to help prepare for their exam. Whether you're looking to take the exam for the first time or improve on a previous score, their instructors will apply proven methods to help you rank in the top percentiles. Their main course venue is the Dallas Teaching Center at the Sheraton. If you have convenient access to the center and are looking for a reliable in-person prep course, Manhattan Review's curriculum is definitely worth looking into.
The Best Law Schools Near Fort Worth
Trying to go to the best law school near Fort Worth? See the best law schools in Texas.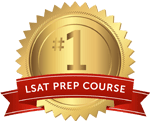 Get the #1-Rated LSAT Prep for free.
Try Risk Free
✓ No card required
✓ 1 minute setup