Aside from playing host to the world-famous Indy 500 motor race every May, Indiana is replete with an abundance of green space, awe-striking memorials and lush waterways, making it a picturesque place to live and visit. As an unfortunate aside, Indiana is also host to an inordinately active criminal underworld. At 55 crimes per one thousand residents, individuals experience a one in 18 chance of becoming a victim of either violent or property crime each yaer. With numbers like these, it's crucial for the city to be supported by a dedicated workforce of passionate lawyers.
Lawyers in Indianapolis earn an average base salary of $91,808. Of course, such high sums aren't simply given freely without qualification. It takes an incredible amount of perseverance to make it out of law school, and even more to maintain a successful career as a practicing lawyer.
With top-notch institutions like Maurer School of Law and McKinney School of Law, there are a number of options for future law students to consider. Becoming a lawyer in Indianapolis is a noble endeavor, though the path is rife with obstacles.
The LSAT serves as a significant checkpoint in a future law student's journey. This notoriously difficult exam is a chief consideration in law school admissions departments, and your performance can make or break your application. If your LSAT date is coming up, working with an experienced tutor is a great way to gain an edge. However, finding the right tutor can be a task in itself, which is why we've compiled this list of the best LSAT tutors in Indianapolis.
What to look for when choosing an LSAT Tutor
Working with an LSAT tutor is a great way to sharpen your mind leading up to test day. However, it's important to choose the right instructor to work with, since they don't all offer equal quality of education. Let's break down a few key points to keep in mind when choosing an LSAT tutor.
Expertise
It's important to work with a tutor that has a well-rounded mix of experience and personal success with the LSAT. Your tutor should be intimately familiar with all sections of the LSAT, and they should have a bank of frameworks and strategies to help better acquaint students with the logical thinking necessary for success on the exam.
Teaching Skills
There's a difference between being able to do something well and being able to teach others how to do it well. Just because your tutor scored in the 99th percentile on your LSAT, that doesn't automatically make them a skillful teacher. Look for a tutor that's able to explain core concepts and techniques in a way that you can easily grasp.
Materials
This point is often underestimated, and it definitely shouldn't be. The type of materials your tutor will be passing on to you is extremely important. Look for tutors that have access to elaborate instruction manuals and workbooks designed to teach LSAT concepts systematically. We'd also advise avoiding tutors who use unofficial LSAT questions. The LSAT is an intricately crafted test that isn't easy to simulate, so mock problems found online won't serve as good practice.
Online vs In-Person LSAT Tutors
Are you better suited to online learning, or is in-person tutoring your best bet? Let's take a look at some of the pros and cons of each format.
Online Tutoring
Online tutoring is a relatively new way of learning, though it's quickly becoming the standard format. With an online tutoring program, you'll have full access to your instructor's knowledge and expertise right from the comfort of your own home. Since there's no need for either party to commute, scheduling a tutoring program online is much more efficient than the in-person format. This option also costs significantly less than the alternative — without compromising the quality of education — so there's essentially no barrier to entry.
What the online tutoring format lacks is a personal touch. Despite having access to your tutor through video or phone calls, you won't be studying in the same room with them, and in many cases, you'll never have the experience of meeting them. However, the consensus among future law students is that the convenience that comes with online learning is too great to pass up.
In-person Tutoring
Despite how far the online learning format has come, there's still a lot of value to be gained by working with a tutor in-person. This option allows you to form a more personal connection with your tutor, and you'll be able to receive instant feedback on all your queries. In non-private tutoring programs, you'll be acquainted with other future law students, allowing you to form a study group leading up to the big exam.
Unfortunately — and despite offering quality LSAT prep help — in-person tutoring programs are a bit of a hassle. This option requires you to commute to the tutoring venue on a regular basis, which simply isn't possible for students balancing a series of obligations aside from their course load. In-person tutoring also costs significantly more than the online alternative, so only students with considerable wiggle room in their budgets will be eligible to enroll.
| | |
| --- | --- |
| Pros of an Online Course | Pros of an In-Person Course |
| Total freedom to schedule your LSAT prep at your own pace | Instructors provide on-hand guidance to help keep you on the right path |
| Test materials and other valuable resources are available at any time | Opportunity to meet and interact with fellow law students |
| Much less expensive than in-person courses | |
| Personalized study plan to help you tackle problem areas | |
The Best LSAT Exam Tutors in Indianapolis

LSATMax Tutors
If you're looking to crush the LSAT, it's important to pair yourself with a qualified, experienced tutor. LSATMax Tutors offer a number of private LSAT tutoring packages that are sure to help grant you an edge come exam day. The company exclusively employs the best LSAT prep tutors in the industry who have scored in the 99th percentile on the exam, along with having years of LSAT prep experience. Unless you're looking for a feature exclusive to another tutoring program, LSAT Max Tutors is our top recommendation for future law students.
Cost: Depends on hours ($133/hour cheapest package)
Location: Online only (video or phone conference)
Financing: Yes (via Affirm)
Qualifications: 99th percentile on the LSAT
Link: https://testmaxprep.com/lsat/tutoring
---
Emma
Emma, a graduate of Indian University's Maurer School of law and a lover of teaching, is one of the top LSAT tutors in the Indianapolis area. Her real area of expertise is her ability to teach writing, which she honed as a writing tutor while in school, but she's also able to teach students to ace all parts of the LSAT. She's also fluent in Spanish, making her an excellent choice for Latino students.
Cost: Contact for pricing
Location: Indianapolis or online
Financing: No
Qualifications: 165 on the LSAT, J.D. from Indiana University Maurer School of Law
Link: https://www.varsitytutors.com/tutors/878180604
---
Manhattan Review
A major entity in the learning sector, Manhattan Review offers future law students state-of-the-art LSAT prep resources. They'll help connect you to a skilled and knowledgable LSAT tutor who will spin the company's proven prep curriculum through a study plan that's specially crafted based on your individual needs leading up to the exam. Past graduates of Manhattan Review's LSAT tutoring curriculum have gone on to study in some of the nation's most promising schools, like Harvard, Stanford, Yale, Columbia and more.
Cost: Contact for pricing
Location: Indianapolis or online
Financing: No
Qualifications: All tutors have passed the LSAT
Link: https://www.manhattanreview.com/lsat-tutoring-indianapolis/
---
Wyzant
Wyzant offers its tutoring services all over the country — in fact, the company has administered over 6 million hours of lessons since 2005. They're able to connect you with a number of LSAT tutors in Indianapolis, each bringing their own teaching styles and qualifications to the table. Depending on the tutor, you'll be able to receive either in-person or online lessons, and the rates vary as well. If you're interested, visit Wyzant's Indianapolis LSAT page to find a tutor that's right for you.
Cost: Contact for pricing
Location: Indianapolis or online
Financing: No
Qualifications: All tutors have passed the LSAT
Link: https://www.wyzant.com/Indiana_LSAT_tutors.aspx
---
University Tutor
University Tutors offers private and affordable LSAT tutoring in the Indianapolis area. Their services have been featured in Bloomberg, The Business Journals, Las Vegas Sun and Tech Crunch. Choose among their cast of experienced tutors in Indianapolis, and you'll find an instructor who can identify your needs and customize core LSAT concepts so you can maximize your chances of achieving a high score. Each tutor brings their own qualifications, teaching style and availability to the table — check out their website to browse through your options.
Cost: Contact for pricing
Location: Indianapolis
Financing: No
Qualifications: All tutors have passed the LSAT
Link: https://indianapolis.universitytutor.com/indianapolis_lsat-tutoring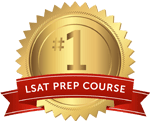 Get the #1-Rated LSAT Prep for free.
Try Risk Free
✓ No card required
✓ 1 minute setup