Being the birthplace of countless Western movie stars, entertainers and musicians, Oklahoma City is a necessary pit stop in cowboy country. It also happens to be the third-largest city in the nation in terms of land area, and there's an endless list of attractions spread throughout its mass. Unfortunately, Oklahoma City also has one of the highest crime rates in the country. At 50 crimes per one thousand residents, citizens experience a one in 20 chance of becoming a victim of either violent or property crime. With numbers like these, it's critical for the city to be supported by its dedicated workforce of talented lawyers.
Lawyers in Oklahoma City earn an average base salary of $89,318. It's important for lawyers to be justly compensated for their work since their responsibilities are incredibly taxing. In order to build a successful career, a lawyer must maintain an unwavering work ethic, since even the smallest mistake in any given case can form a chain of terrible consequences. Aside from a relentless sense of focus, lawyers must also possess a front-to-back knowledge of the law garnered through years of hard study.
With top-notch institutions like Oklahoma City University School of Law, future law students have a number of great options to consider. Becoming a lawyer is a noble endeavor, though it's certainly not an easy one.
Future law students are made to face a series of obstacles before being eligible to enter law school, with the LSAT representing the final checkpoint. This notoriously difficult exam serves as a gatekeeper between future law students and the law schools of their dreams. Since the LSAT is such a major consideration in law school admissions departments, it's important for all students to allocate their time and resources to maximize their chances of success.
Working with an LSAT tutor is a great way to prep for the exam, especially considering the convenience and quality of education that comes with online learning. If your LSAT date is coming up, scroll down to see our list of the best LSAT tutors in Oklahoma City.
What to look for when choosing an LSAT Tutor
Working with an LSAT tutor leading up to the big exam is a great way to grant yourself an edge, but it's important to find an instructor that suits your individual needs. Not all tutors offer the same quality of education, which is why we'd advise keeping the following points in mind when choosing yours.
Expertise
Each tutor brings their own set of qualifications to the table. At a minimum, your tutor should have front-to-back knowledge of all sections of the LSAT, and they should be prepared with a number of frameworks and strategies to help get students used to the logical thinking needed to crush the LSAT. Ultimately, it's important to work with a tutor that has a mix of LSAT success and teaching experience under their belt, which brings us to our next point.
Teaching Skills
Some tutors are experts at taking the LSAT, but their sub-par teaching skills don't allow them to adequately pass their knowledge on to others. It's important to work with a tutor that's able to relay intricate LSAT concepts in a way that you can easily grasp. If you connect with your tutor's teaching style, you'll benefit all the more from their expertise.
Materials
The LSAT is an extremely reliable and intricately crafted test that is next to impossible to simulate, even by the most skilled test writers. That's why it's extremely important to work with a tutor that has access to comprehensive instruction manuals, workbooks and official LSAT questions to pass on to students.
Online vs In-Person LSAT Tutors
No two students have identical learning patterns, and it's important to keep yours in mind when choosing an LSAT tutoring format. Let's go over what online and in-person tutoring have to offer.
Online Tutoring
Given how far the online learning format has progressed today, this is widely considered to be the most viable option for the average law student. Online tutoring gives you the opportunity to work with some of the best LSAT tutors in the industry right from the comfort of your own home. This is incredibly valuable for busy, independent learners looking to make the most of their study time.
Since all sessions take place remotely, there's no reason to actually meet your tutor in person. In that regard, online learning lacks a personal touch. However, personalizing the learning experience isn't a priority for most law students. What future lawyers need when preparing for the LSAT is efficiency and quality of information, both of which are found in spades when following a good online tutoring program.
In-person Tutoring
In-person tutoring programs lack the optimization of the online alternative, though it's a much more personalized way to learn. This option places you in the same setting as your tutor, allowing you to form a personal bond with them leading up to the big exam. While in session, there won't be any delay in receiving answers to your important questions, which is a big plus. In shared tutoring sessions, you'll be able to meet other future law students and form study groups with them, which can be a major motivating factor during the LSAT prep process.
Unfortunately, those advantages aren't enough to wipe away the major inconvenience that comes with in-person tutoring. This option requires you to go to the program venue on a regular basis. Depending on your obligations outside of schoolwork, this might not be feasible — or even possible. There's also the financial cost to consider since in-person tutoring comes with a significantly higher price tag than the online alternative.
| | |
| --- | --- |
| Pros of an Online Course | Pros of an In-Person Course |
| Total freedom to schedule your LSAT prep at your own pace | Instructors provide on-hand guidance to help keep you on the right path |
| Test materials and other valuable resources are available at any time | Opportunity to meet and interact with fellow law students |
| Much less expensive than in-person courses | |
| Personalized study plan to help you tackle problem areas | |
The Best LSAT Exam Tutors in Oklahoma City

LSATMax Tutors
All things considered, LSAT Max Tutors is our top recommendation for future law students looking to crush the big exam. All instructors under the LSATMax Tutors umbrella bring world-class qualifications to the table, and you'll be able to switch tutor at any point should you feel the experience isn't 100% suited to your learning style. Sessions are available via phone or video conferencing. Along with offering a high quality of education, LSATMax prices their course options so that all students can enroll regardless of their budgets.
Cost: Depends on hours ($133/hour cheapest package)
Location: Online only (video or phone conference)
Financing: Yes (via Affirm)
Qualifications: 99th percentile on the LSAT
Link: https://testmaxprep.com/lsat/tutoring
---
Taye
Taye, an experienced tutor, has studied at a number of illustrious educational institutions in a number of different fields, and uses what she gained in her studies to provide a varied approach to her LSAT tutoring. She's worked in nursing, oil and gas, academics, and law, so she has a wide enough range of skills to nail every single aspect of the LSAT.
Cost: Contact for pricing
Location: Oklahoma City or online
Financing: No
Qualifications: J.D., Oklahoma City University
Link: https://www.varsitytutors.com/tutors/878701636
---
Manhattan Review
A major contributor to the learning sector, Manhattan Review has been a trusted source for LSAT test prep since 1999. The company works with some of the best and brightest LSAT tutors Oklahoma City has to offer, which puts its students in very good hands. Aside from guiding you toward a successful LSAT performance, a Manhattan Review tutor will also help prepare you for the academic and professional challenges that follow the big exam. You can choose to receive your personalized 1-on-1 tutoring in-person or online.
Cost: Contact for pricing
Location: Oklahoma City or online
Financing: No
Qualifications: All tutors have passed the LSAT
Link: https://www.manhattanreview.com/lsat-tutoring-oklahoma-city/
---
Jacquelyn
Jacquelyn, currently a student at the University of Oklahoma school of law, is a young LSAT tutor—but don't count her out. Having just recently aced the test, she brings an up-to-date first-hand knowledge of the test to her students, which is incredibly valuable given how much the test has changed over the past few years.
Cost: Contact for pricing
Location: Oklahoma City or online
Financing: No
Qualifications: Passed the LSAT, current J.D. student, Oklahoma City University
Link: https://www.varsitytutors.com/tutors/878601000
---
Wyzant
With over 6 million hours of lessons since opening in 2005, Wyzant has certainly left its mark in the learning sector. The company promises to provide students with guidance on any subject in a manner that's suited to their learning style. Wyzant can connect you with a number of LSAT tutors who work in-person in Oklahoma City, though you can also choose to take online lessons regardless of your tutor's location. Visit their website for more information on Wyzant's LSAT tutors and their individual offerings.
Cost: Contact for pricing
Location: Oklahoma City or online
Financing: No
Qualifications: All tutors have passed the LSAT
Link: https://www.wyzant.com/Oklahoma_LSAT_tutors.aspx
---
Manhattan Elite Prep
Another big entity in the student prep sector, Manhattan Elite Prep comprises a network of 500+ Elite Ivy League teachers who offer their services in-person and online. By working with one of their experienced tutors, you'll be given in-depth analyses of successful strategies to help you crush the LSAT, and you'll also receive unlimited support via email, chat and phone. There are several tutoring packages available, so visit Manhattan Elite Prep's Oklahoma City page to find out more.
Cost: $115-$200/hour
Location: Oklahoma City or online
Financing: No
Qualifications: All tutors have passed the LSAT
Link: https://www.manhattaneliteprep.com/lsat-preparation-tutor-class-oklahoma-city/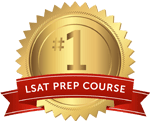 Get the #1-Rated LSAT Prep for free.
Try Risk Free
✓ No card required
✓ 1 minute setup