El Paso — otherwise known as Sun City — features a unique culture formed equally by American and Mexican influence. Its former moniker was the Six-Shooter Capital due to its notorious past filled with lawlessness. Thankfully, that name doesn't fit today, since El Paso doesn't experience an inordinately high crime rate. At 19 crimes per one thousand residents, citizens experience a one in 51 chance of becoming a victim of either violent or property crime. Despite these relatively low numbers, it's still important for the city to be supported by its dedicated sector of lawyers.
Lawyers in El Paso earn an average base salary of $80,237. Becoming a lawyer is a noble endeavor, though it's certainly not the career path for everyone. Each case that lands on a lawyer's desk demands acute focus, since even the smallest mistake can form a societal chain of consequences. Aside from a relentless work ethic, all lawyers must also possess an all-encompassing knowledge of the law acquired through law school.
There are several challenges along the path to becoming a lawyer, and the LSAT serves as a significant checkpoint. This all-important exam stands in the way between future lawyers and the law schools of their dreams. If your LSAT date is coming up, it's important to do everything in your power to maximize your chances of success.
In that regard, taking an LSAT tutoring program is highly recommended. When working with the right tutor and applying yourself fully to your studies, you'll eventually enter the exam room with a considerable edge. Finding a proper tutor amid the sea of options can be a task in itself, which is why we've compiled this list of the best LSAT tutors in El Paso.
What to look for when choosing an LSAT Tutor
Studying alongside an LSAT tutor is a great way to prepare for test day, though finding the right instructor is often easier said than done. By keeping the following key concepts in mind when making your selection, you're sure to be paired with the perfect guide toward a successful LSAT performance.
Expertise
No two tutors come with identical backgrounds, so it's important to consider the set of qualifications your potential tutor brings to the table. At a minimum, your tutor should possess comprehensive knowledge of all sections on the LSAT, and they should be able to offer you several frameworks and strategies to pass on the logical thinking needed for success on the big exam.
Teaching Skills
Just because a tutor is a certified LSAT genius, that doesn't necessarily make them a remarkable teacher. Quality teaching is a skill in itself, and it's important to work with a tutor that's able to break down intricate LSAT concepts in a way that's easily understandable. By working with a good teacher — who also happens to be an LSAT expert — you'll benefit all the more from your tutoring program.
Materials
Aside from proper qualification and teaching skills, it's important to get an understanding of the type of materials you'll be given before committing to a particular tutor. The LSAT is an ironclad, intricately crafted test that's extremely difficult to simulate, so mock questions available online will rarely be beneficial. Ensure that your tutor has access to comprehensive instruction manuals, workbooks and official LSAT questions to administer in their program.
Online vs In-Person LSAT Tutors
Before we run down our list of tutors, it's important to determine the learning format that will best serve you. Online and in-person tutoring programs each bring their own respective strengths to the table.
Online Tutoring
Online learning has come a long way over the years, and it's now widely considered to be the most viable way to study. By taking an online tutoring program, you can work out a schedule that's built to suit your lifestyle. Since there's no need to commute to a venue, you'll be saving a lot of time that you can use to further your studies. This format doesn't compromise the quality of education, either, since some of the best LSAT tutors in the industry offer their full services online.
We consider online LSAT tutoring the most comprehensive and efficient way to study. What the online format lacks is a personal touch, since you won't be studying in the same room as your tutor. Regardless, LSAT tutoring isn't about making friends — it's about getting ready for the big exam.
In-person Tutoring
The in-person learning format has seen a dip in popularity in light of the gradual optimization of online tutoring. Still, there's a lot to be gained by studying face-to-face with the right tutor. This format allows you to make a more personal connection with your tutor, so you'll be kept focused and motivated leading up to the big exam. In non-private tutoring programs, you'll be acquainted with like-minded future lawyers, which provides the opportunity to form study groups.
However, in our view, the advantages of in-person tutoring don't make up for its downsides. This option is inconvenient compared to the alternative since it requires you to schedule time to commute to the tutoring venue on a regular basis. In-person tutoring isn't friendly to students on tight budgets, either, since registration requires a heavy financial commitment compared to online tutoring. All things considered, the online prep format is the way to go for the average future law student.
| | |
| --- | --- |
| Pros of an Online Course | Pros of an In-Person Course |
| Total freedom to schedule your LSAT prep at your own pace | Instructors provide on-hand guidance to help keep you on the right path |
| Test materials and other valuable resources are available at any time | Opportunity to meet and interact with fellow law students |
| Much less expensive than in-person courses | |
| Personalized study plan to help you tackle problem areas | |
The Best LSAT Exam Tutors in El Paso

LSATMax Tutors
LSATMax Tutors offers future law students a number of tutoring packages, each priced with the average student's budget in mind. By working with LSATMax Tutors, you'll be given access to some of the most reputable names in the legal prep industry. Should you ever feel that your lessons leave something to be desired, you'll have the option to switch tutors at any point throughout your program. Considering the quality of education and cost-efficiency on offer, LSATMax Tutors is our best overall pick for future lawyers looking to crush the LSAT.
Cost: Depends on hours ($133/hour cheapest package)
Location: Online only (video or phone conference)
Financing: Yes (via Affirm)
Qualifications: 99th percentile on the LSAT
Link: https://testmaxprep.com/lsat/tutoring
---
Elbas O.
El Paso doesn't have a lot of individuals offering in-person LSAT tutorial services within the city, but Elbas is a great option for anyone who does want a personalized touch. He nailed his own LSAT, scoring a 172, and he's even created his own set of prep materials that include 75 hours of instructional videos and thousands of questions. Students can even get a risk-free consultation before starting, so that you can be sure Elbas is a good fit before you start to be tutored.
Cost: Contact for pricing
Location: El Paso (or within 1 hour)
Financing: No
Qualifications: J.D. Cornell University, 13 years' experience, 172 LSAT score
Link: https://elpaso.universitytutor.com/tutors/1272272
---
Manhattan Review
Being such a large contributor to the learning sector, it's easy to see why participants of their LSAT tutoring programs have gone on to attend some of the best law schools in the country, such as Harvard, Yale, Stanford and Columbia. If you're looking to join those ranks, you'll find a number of tutoring package options on offer. Visit Manhattan Review's El Paso webpage to get connected with an LSAT tutor who will spin the company's proven prep curriculum through a study plan that's crafted around your individual learning style.
Cost: Contact for pricing
Location: El Paso or online
Financing: No
Qualifications: All tutors have passed the LSAT
Link: https://www.manhattanreview.com/lsat-tutoring-el-paso/
---
Varsity Tutors
Varsity Tutors comprises a vast network of experts in the legal prep sector. With several tutors offering services in the El Paso area, you're sure to find one that suits your learning style. The company exclusively features experienced tutors that have scored in a high percentile on the LSAT, so you're sure to be in good hands. For more information on qualifications, packages on offer and pricing, feel free to look through the tutors' individual webpages.
Cost: Contact for pricing
Location: El Paso or online
Financing: No
Qualifications: All tutors have passed the LSAT
Link: https://www.varsitytutors.com/tutoring-el_paso-tx
---
Frog Tutoring
By working with Frog Tutoring, you'll be paired with an instructor that will track your progress through detailed session reports. This will provide you with a clear view of any problem areas you might have leading up to the LSAT. By regularly reviewing your past work, you'll ensure that no key concepts are missed. The company provides a number of tutors in the El Paso area — feel free to submit a tutor request form on their website for details on course packages and pricing.
Cost: Contact for pricing
Location: El Paso
Financing: No
Qualifications: All tutors have passed the LSAT
Link: https://frogtutoring.com/tutors/El_Paso_TX_Test_Prep_LSAT_Tutors/page:1
---
University Tutor
Having been featured in such publications as Bloomberg, The Business Journals, Las Vegas Sun and Tech Crunch, University Tutor is an extremely reputable legal prep provider. Within their team of experienced tutors in El Paso, you're sure to find an instructor who can help maximize your chances of success on the LSAT. Despite being a smaller entity compared to some of the others in our list, we're definitely impressed with the services offered by University Tutor. Check out their webpage for information on individual tutor qualifications, teaching style and availability.
Cost: Contact for pricing
Location: El Paso
Financing: No
Qualifications: All tutors have passed the LSAT
Link: https://elpaso.universitytutor.com/elpaso_lsat-tutoring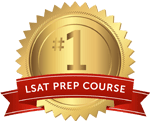 Get the #1-Rated LSAT Prep for free.
Try Risk Free
✓ No card required
✓ 1 minute setup