Obtaining a federal or state clerkship can be a difficult process, especially if you are new to the idea of wanting a clerkship and not sure where to start your research. It's no secret that clerkships can be highly competitive, especially ones in federal courts, and that open spots often have many qualified applicants.
In this article, we will be discussing what exactly you will be learning during a clerkship and what may be required as part of your application. We will also be giving you some advice on how to make your application competitive and stand out among the others so you can secure the clerkship of your dreams.
When Can I Do a Clerkship?
You may apply for a clerkship as a summer internship that happens between your 2L and 3L years in law school, or you can apply for a position as a professional clerk upon graduating from law school.
If you are applying for a full-time professional clerkship position, you will need to start applying during your 3L year of law school.
That being said, keep in mind that different judges have different application deadlines and application timelines can vary depending on the type of court and your law program. It is a good idea to keep these general guidelines in mind and speak with either your law school advisor or career services at your school to get more information on applying for a clerkship and meeting all deadlines.
What Do You Do During a Clerkship?
During a clerkship, you will be working for a judge and be a member of the judge's chamber. This means that not only will you interact with the judge, but you will also be required to communicate with the legal counsel, litigants, and sometimes the general public, in addition to other court employees.
The duties that law clerks perform can vary depending on the judge and what they personally require, but you can expect to conduct legal research, prepare bench memos, draft orders and opinions, proofread the judge's orders and opinions, double-check citations, assist the judge during courtroom proceedings, and complete basic administrative duties as required by the court.
Federal vs. State Clerkships
Federal clerkships are those that take place in a federal trial, appellate, or district court, including the Supreme Court of the United States. State court clerkships will typically involve matters of the state constitution, torts, family law, and criminal prosecutions, which take place in the highest state courts (such as the Virginia Court of Appeals), intermediate appellate state courts, and state trial courts.
Both types of clerkships are competitive, and most federal courts will expect that you have clerkship experience at a lower level, such as in a state court, before applying (this is especially true if you are trying to secure a clerkship at the Supreme Court).
What Are the Benefits of a Clerkship?
A clerkship is able to provide you with professional legal experience that can serve you greatly in your future career. You will be able to practice and improve your skills in legal research, writing, and analysis, and will be able to increase your legal knowledge in several different practice areas. This, in turn, can help you decide on a specific practice area that interests you.
Additionally, working as a clerk will enable you to understand how judges approach specific cases and how lawyers argue for their positions. This can improve your knowledge of practical lawyer skills and will allow you to see what works and what doesn't. You may also gain a unique viewpoint on how lawsuits and cases travel through courts as you help the judge from the start to the end of a legal issue.
After completing your time as a clerk, you will likely have developed a close relationship with the judge you worked for and any other clerks that you worked with. This can be great for networking and for serving as a resource as you pursue other career opportunities. And because clerkships are competitive and seen as hard to obtain, your resume will be more competitive and you are more likely to be hired by future employees in all legal sectors.
Having experience with a clerkship is also likely to act as an entry point into the career of a federal prosecutor, a judge, or a law school professor, so if you want to pursue these opportunities, a clerkship is a great idea for you.
Clerkship Application Materials
While not all clerkship applications are the same, these are some of the things you may be expected to include on your application.
Cover Letter
Many clerkship applications will require you to write a cover letter detailing why you are interested in the position and what about their court specifically is appealing to you. In this letter, you should aim to be as professional as possible and include examples of how your previous work experiences and internships make you the perfect person for the job.
This guide can help you understand more about composing a cover letter for your clerkship.
Resume
Your resume is an important part of a clerkship application because it will be where the judge can review your previous work experience and law school extracurriculars. Joining in activities outside of class that emphasize legal reading and writing skills, such as joining a law journal, can help make your resume more competitive.
Law School Transcripts
Law school transcripts are an important part of applying to a clerkship, no matter whether you are applying for an internship or a full-time position. The transcript will give the judge a good idea about your ability to perform under stress (as most law school classes are quite rigorous) and how likely you are to succeed in the research and writing portions of the job.
Essays or Writing Samples
In addition to a cover letter, you may be required to write essays detailing your personal background or unique interest in the clerkship position. Some clerkships may want to receive writing samples instead and will detail the specific type of writing they want to see (this may be a brief, a legal memo, or something else).
Make sure when you are selecting your writing sample that it is professional and the very best work you can produce, as strong writing skills are a highly valued clerkship skill.
Letters of Recommendation
Some clerkships will require letters of recommendation to be sent in with your application. These letters should be written by any professor or law school administrator that knows you well enough to write a letter that speaks to your skills and abilities to succeed in the clerkship. It is important to form good relationships with your professors during law school so you can ask for these letters, as they're a helpful part of your application.
This article can give you more details about how to ask for letters of recommendation.
How to Make Your Clerkship Application Competitive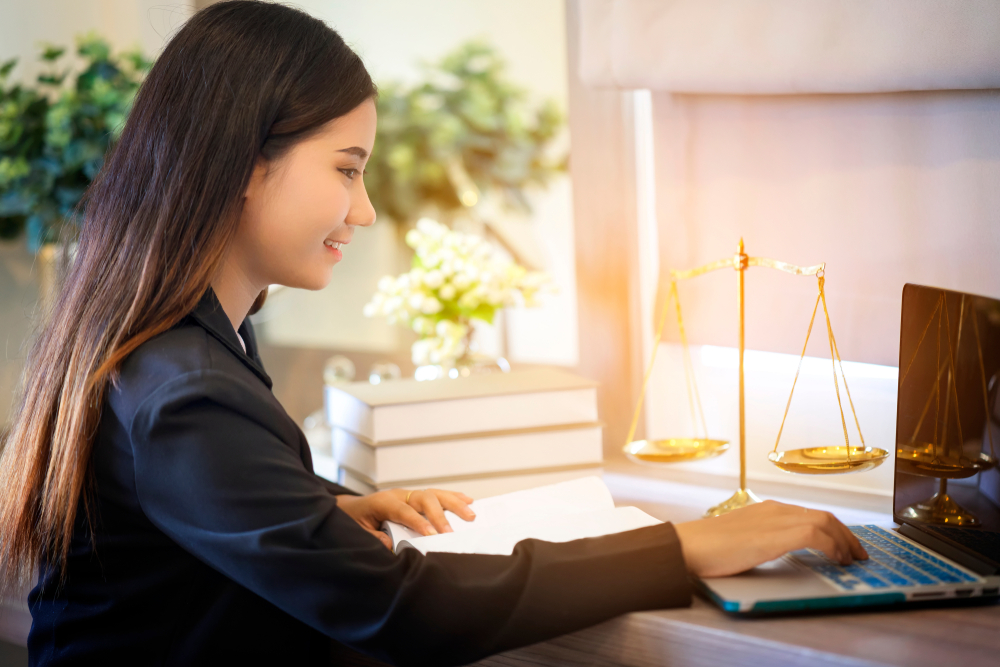 The below tips can help you prepare for your clerkship while you are still in law school and may help to make your application more competitive.
Earn Good Grades
Maintaining excellent grades during law school is the best way to make your clerkship application the most competitive it can be. A high overall GPA can demonstrate to judges that you are able to handle a heavy workload of courses and succeed, and can display your exceptional skills in legal research, reading, and writing.
Of course, grades aren't everything, but making sure to keep your GPA as high as possible can go a long way to securing your clerkship and making your application stand out.
Network With Others
Many open clerkship positions are filled as the result of networking and connections, instead of through the formal application process. This isn't to say that you have no chance of being awarded a clerkship when just submitting regular applications, but it does mean that you may find it easier to secure a position when you know certain people.
Make sure to talk to graduates of your law school who have worked with judges or in clerkships themselves, as they can likely help you improve your application. You may also want to reach out to student services on campus and see if there are any volunteer opportunities that let you get to know professional clerks and judges, as this will help you build up your network.
Choose a Fitting Law School
If you know that you want to work as a clerk, either as an intern or professionally, during or after your time in law school, you should try and choose a law school that is known for this type of thing. Check the employment statistics on your intended law school's website to see how many of their graduates end up in clerkships; this can help you narrow down schools that have a high placement for clerks.
You may also want to choose a law school that is in a favorable location for clerkships, such as one that is near your state's capital, or near Washington, DC (attending school in DC can be very helpful if you are interested in federal clerkships).
Work on Your Interview Skills
Essays and transcripts aren't everything, especially when an interview is required before you are awarded a clerkship. Every law school student should work on improving their interview skills and make sure to present themselves professionally. Showing up to your clerkship interview prepared and ready to make an impression can help you stand out as an applicant and sway the odds of securing a clerkship in your favor.
You can read this article here if you want more information on improving your interview skills.
Don't Get Discouraged
Clerkships are highly competitive, especially ones that take place in federal courts, and it is likely that you will apply to many and get rejected before finding a position. If you find yourself sending out many applications and being refused, don't get discouraged.
Turn your emotions into productivity, keep improving your application, and research more positions. Eventually, your hard work will pay off and you will find the perfect clerkship.
How Much Do Professional Clerks Earn?
If you are interested in obtaining a full-time professional clerkship position, you are probably wondering how much you can expect to make. The starting salary of a clerk is typically lower than if you secured a job in a law firm after graduation and is generally between $30,000 and $60,000, though you may be paid more in federal courts than in state courts.
After leaving your professional clerkship, most law firms will adjust your starting salary to reflect that of an employee who has been there for a couple of years, as your experience as a clerk does hold some seniority over those who graduated law school and secured a job at the firm immediately. Again, this is very firm dependent, so you should make sure to ask questions about salary bonuses and requirements before accepting any position.
Securing the Clerkship of Your Dreams
Clerkships are highly competitive and can be difficult to obtain, which is part of what makes them so intimidating to many students. However, as long as you strive to keep your grades up, craft a competitive application, and network with the right people, you should be able to secure a promising position as a clerk.
Just remember to keep in mind your goals and don't be discouraged in the case of setbacks – keep on persevering and you will eventually secure the clerkship of your dreams.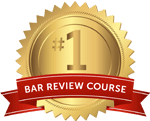 Get the #1-Rated Bar review for free.
Try Risk Free
✓ No card required
✓ 1 minute setup