Perhaps the easiest way to find your first post-law school job is to secure that position during law school. For many law students, this traditional path—turning a 2L summer associate position into a full-time post-graduation job—pans out. But if you didn't like your 2L summer job, didn't have one, or simply crave a different path, it's possible you may find yourself an unemployed law school graduate. If you haven't lined up a job by the time you're wearing that cap and gown or feel like passing the bar meant nothing, not to fret. Your law degree will not go to waste, and you will still get to say "You can't handle the truth!" in a court of law, if that's your goal. There are many paths to employment, so keep these tips in mind when looking for your first job after law school:
Search Smart
When searching for jobs, make sure you're looking in the right places. Search for postings on the major job sites like Monster, Indeed, and LinkedIn, and on your school's alumni network site, but also search on sites specifically tailored to legal jobs, like these:
National Association for Law Placement
The NALP Job Center is a free service that will let you browse open job opportunities, post your resume, and create alerts to notify you when jobs that are a good fit for you become available.
Lawjobs.com is a global network featuring 1,200 job postings daily. As a new lawyer, you'll find the Entry Level job category most helpful when beginning your search.
Law Crossing lists hundreds of job postings in many categories. You can browse generally, look specifically at "Attorney" jobs (broken down by geography or field), or check out "Legal Staff" jobs (broken down by geography or into categories like Legal Assistant, Entry Level Paralegal, or Bilingual Legal Secretary). While Legal Staff jobs will not put you on a partner track, they're a great way to stay in the legal field and network while you looking for a better job, if desired.
If you're hoping to use your legal degree as an employee of the United States government, visit USA Jobs to peruse Uncle Sam's open positions.
Network Your Heart Out
While there are plenty of jobs advertised publicly, there's also a lot of jobs that are not advertised. To put yourself in contention for these opportunities, you need to meet the right people. Start by attending events organized by your school and alumni network, and then branch out. Look at the networking events and conferences hosted by the American Bar Association, and at organizations tailored to your background, like the National Association of Women Lawyers, the Metropolitan Black Bar Association, and the National LGBT Bar Association. Put yourself in a position to connect personally and professionally with more experienced lawyers who are looking to hire someone like you.
Take the Bar—In Another State
If you're sitting around unemployed, trying desperately to find a job in the state where you've passed the bar, consider taking the bar in one or more additional states. Make yourself available for more jobs, and show employers you're able to practice in multiple states, by doubling or tripling your qualifications. New York City may not be answering your calls, but nearby cities like Newark, New Haven, or Philadelphia may have the perfect job for you. And remember, if you passed the Uniform Bar Exam and scored high enough, you can waive into other UBE jurisdictions (e.g. New York and New Jersey are both UBE jurisdictions).
If moving seems out of the question, remember that a year or two in a nearby city may give you the job experience necessary to return to the city of your dreams with the job of your dreams. You're playing the long game, and you don't have to spend your whole life in the city where you work your first job. On the other hand, you may fall in love with a brand new metropolis!
Freelance as an Attorney
While you're waiting to be hired full-time, consider filling your time and beefing up your experience by freelancing. In tight economic times, firms are outsourcing work to freelancers instead of hiring full-time associates. Plus, if you land a freelance job and prove yourself an invaluable asset, you just might convince the firm they need you full time. Regardless, freelancing is a great way to keep your legal muscles in good shape. You can make yourself available for freelance legal work by joining marketplaces like Hire an Esquire or Law Clerk.
Freelance as a Legal Writer
If writing was your strength in law school, make some money and increase your credentials by doing some legal writing. Browse legal writing opportunities on UpWork and MediaBistro. Even if legal writing's not your endgame, it will keep your legal mind sharp. Plus, having some writing clips to show an employer when you interview for a full-time job will make you look good!
Work for TestMax
TestMax is always looking for freelance writers as well so feel free to reach out to us if you are interested.
Additionally, if you passed the bar exam and/or scored in the 99th percentile on the LSAT or GRE, we have a number of content-related positions available. This work can be completed from anywhere in the world.
Apply by sending us an email at info@testmaxprep.com.
Stay Positive
Life is long and even if things seem desolate and money seems uncomfortably tight now, your law degree is a long-term investment. Try to stay positive so that when you do land that all-important job interview, you have the upbeat attitude that makes you an attractive hire.
~
Graduating from law school and passing the bar are two huge accomplishments that most people will never achieve. Whether your job search takes 2 weeks or 8 months, know that you have done something special and be proud of yourself. And if the job search seems like it's stretching on indefinitely, remember that there are many paths to success, and oftentimes the happiest path in life is not the straight and narrow.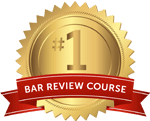 Get the #1-Rated Bar review for free.
Try Risk Free
✓ No card required
✓ 1 minute setup