After leaving Barbri after 20+ years, I thought I would start another bar review course, and then I discovered BarMax.
What I planned to do, BarMax was doing.
BarMax to me represents the future of bar review. The materials are first class. The lecturers are first class.
The content is geared to the bar examination, as opposed to teaching substantive law and hoping you learn enough law to pass the exam.
I wish I had started BarMax, but I didn't. I'm just an advisor to the company...I think you've made the right selection."
- Stan Chess
Download BarMax For FREE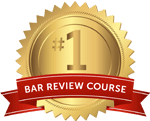 Get the #1-Rated Bar review for free.
Try Risk Free
✓ No card required
✓ 1 minute setup