Biotechnology is a process of moving genes from one living organism into another using advanced recombinant DNA technology. The organism could be an animal, plant, or microbe. The genes may also be transferred into a synthetic compound.
According to the United Nations Convention on Biological Diversity, biotechnology refers to:
any technological process that utilizes living organisms, biological systems, or their components,
to create or modify processes or products for a particular use.
The technology has been applied in developing herbicide-tolerant crops, as well as quality-enriched crops. Investigations are ongoing to find out if the technology can be used to develop animal products or crops that contain pharmaceuticals for use in humans or livestock.
The world of biotechnology is also rife with complex legal issues, from obtaining financial support to securing intellectual property rights and negotiating business agreements. In 1995, for example, the U.S government passed the Biotechnology Patent Process Protection.
The act made the biotechnology processes patentable if either the process or the resultant product was novel and non-obvious. Navigating the legal issues surrounding biotechnology requires highly specialized knowledge in various legal areas, which is why biotechnology lawyers are in demand.
What is Biotechnology Law?
Biotechnology law is evolving quickly in a highly specialized field that stems from science and technology legal issues. It is closely related to pharmaceutical law and focuses on resolving legal issues in the field of biotechnology. The issues may include compliance with biotechnology regulations and intellectual property protection, for example.
In spite of its specialized nature, biotechnology law overlaps with several other practice areas, including:
Patent law
Licensing law
Intellectual property law
Litigation
Venture capital law
Business law
Reasons to Practice Biotechnology Law
If you're looking to build a career in law, you may consider specializing in biotechnology. It can be a perfect field for you if you're a science enthusiast with creative thinking skills. Below, we explore some of the reasons that biotechnology law could be right for you:
An ideal choice for science enthusiasts
If you took science in your undergraduate studies or you enjoy learning about medicine and biotechnology, you would appreciate a focus on biotechnology in law school. It will give you the opportunity to work in the biotech industry, which is also an excellent way to pursue your interests in both law and biology.
Reliable employment and career advancement opportunities
Practicing biotechnology law may lead to work with large corporations. You'll be more likely to enjoy the benefits and gratification associated with big business, including rewarding pay and promotion opportunities.
International opportunities
Biotechnology is rapidly gaining popularity across the globe. There are already international conferences and agreements concerning biotechnology and its related regulations. Many biotechnology companies have a presence in more than one country, and practicing biotechnology law will give you the opportunity to influence legislation on a global playing field.
Where to Practice as Biotechnology Lawyer
In the field of biotechnology law, you can practice in several different areas of law as an attorney, such as regulation and compliance, contracts and business law, patents, litigation, ethical and constitutional law, government, and more.
Regulation and compliance
The federal government regulates biotechnology applications and research through a few agencies. The agencies have different regulations that biotech companies need to follow. Some of the agencies include:
The U.S. Department of Agriculture (USDA)
The U.S. Office of Science & Technology Policy
The Food & Drug Administration (FDA)
The Environmental Protection Agency (EPA)
Each agency possesses a unique set of regulations, which occasionally changes, so it can be challenging for companies to ensure compliance without the help of legal experts. Most organizations need to work with a biotechnology lawyer.
Biotechnology lawyers know where to look for regulations and determine which rules apply to the company or the situation at hand. Besides ensuring that a company complies with regulations, a biotechnology law attorney may also advise on making public statements, and proposed changes to biotech regulations.
Contracts and business law
The ability to create enforceable and carefully worded contracts is an integral component of a successful biotechnology company. Biotechnology law attorneys can be invaluable in numerous situations relating to contracts and business law, including:
Drafting agreements for clinical trials
Creating an agreement with an associate or a vendor to accomplish a particular project
Drawing up a contract between two companies for the use of one party's technology
Biotechnology companies need meticulously prepared legal documentation when creating subsidiaries and affiliates, too. These are some of the issues on which biotech companies will need guidance from attorneys to ensure their interests are effectively guarded.
Patent Law
Enacted in 1995, the Biotechnology Patent Process Protection Act made biotech processes patentable. For the act to apply to your biotech process, however, the process or the resulting product has to be original or non-obvious.
The act allows businesses to pursue patents for biotechnology and realize financial benefits for their work. Lawyers play a critical role in helping biotech companies obtain patents that they need to make financial gains from their efforts and stay in business. Obtaining a patent is complicated and demanding, so for their patent application to be successful, companies rely on biotech law attorneys to guide them through the process.
It's worth noting that individuals looking to practice patent law will need to meet some special requirements. Graduating from law school and passing your state's bar examination aren't enough qualification to enter the field. You'll also need to possess an undergraduate degree with a science major.
You need to sit for the patent bar examination, finding the requirements to practice patent law in 37 CFR § 11.7 as outlined by the U.S. Patent and Trademark Office.
Don't panic if you don't meet all of the requirements, however. You can still practice biotechnology law in many other areas without this set of specialized skills.
Litigation
Disputes are bound to arise in any business venture. A biotechnology company may have issues with vendors or their business partners. There could be a need to take legal action against a competitor or enforce a patent. Likewise, a biotech company may need to defend themselves from accusations of wrongdoing or prove their eligibility in a new venture.
These issues may need to be resolved through traditional litigation in both federal and state courts. The company would require the services of a qualified biotech lawyer to help protect their interests in the courts and supervise negotiations or settlement agreements.
Ethical and constitutional issues
Biotech law focuses on new and emerging technologies, which means that biotechnology lawyers may work on ethical and constitutional issues related to both the development of ideas and the application of new technologies. The lawyers could even be called upon to persuade lawmakers to allow the use of certain technologies in future contexts.
For example, there was an extensive debate on the 2005 Stem Cell and Therapeutic Research Act before the new legislation was signed into existence. Biotechnology lawyers may also be invited to litigate the constitutional implications of biotech law and defend its motivations.
Government institutions
The government needs attorneys to help create and enforce regulations in this dynamic field. As a trusted state biotech attorney, you may have the opportunity to work for one of the myriads of government agencies tasked with regulating biotech activities. One of your responsibilities may be to identify companies that violate the rules and make sure they are implementing plans to become compliant.
If you've been looking for a way to contribute to shaping public policy, then working in biotechnology law for the government would be an ideal opportunity to exercise your influence.
Other opportunities
Like any other large corporation, biotech companies have an array of legal needs. A biotech company may need an attorney to help them litigate personal injury complaints, ensure compliance with human resource regulations, resolve tax issues, and many other daily duties.
All these responsibilities bring you the opportunity to practice various areas of law for a biotechnology company while being immersed in the exciting world of science and technology.
Where to Study Biotechnology Law
If you're considering practicing biotechnology law, you'll need to acquire relevant qualifications. There are many schools of law in the United States that offer courses designed for aspiring biotech attorneys.
Let's take a look at three of the top law schools to consider if you want to have the best preparation for the biotech field.
1. Sandra Day O'Connor College of Law – Arizona State University
Sandra Day O'Connor College of Law offers an LL.M. in Biotechnology and Genomics. The degree program is designed to enable attorneys to explore policies that affect advancement in both biotechnology and genomics. It is an ideal course for attorneys looking to advance their careers in research, health care, government, and various other industries.
The college offers the degree program at the Center for Law, Science, and Innovation. Unsurprisingly, it is the biggest and oldest multidisciplinary research center in the United States. It focuses on the legal implications of new scientific discoveries and developing technologies.
You can complete the course in one year, or two semesters, if you choose the full-time program. The part-time option will take you at least two years to complete. A significant benefit is that you don't need to have a background in science to succeed in this course.
The program is not limited to U.S. attorneys. Non-U.S. attorneys can also benefit from it, thanks to the legal, policy-related, and ethical aspects of biotechnology and genomics that represent global significance.
Sandra Day O'Connor College of Law accepts applications from individuals with law degrees awarded by foreign law schools, too, which are recognized by the governments or relevant accreditation authorities.
LL.M. in Biotechnology and Genomics coursework encompasses:
Biomedical Research Ethics and Law
Bioethics
Biotechnology Licensing and Litigation
Nanotechnology Law and Policy
Genetics and the Law
FDA Regulation
Health Law
Patent Law and Patent Litigation
Neuroscience and the Law
Biotechnology: Law, Science, and Policy
Intellectual Property Law
Privacy
2. Stanford Law School (SLS)
Stanford Law School offers an LL.M in Law, Science, and Technology. The degree program is geared to offer intensive training in legal practice. It also emphasizes interdisciplinary analysis related to emerging issues in the fields of law, science, and technology.
It focuses on biotechnology, e-commerce, intellectual property, dispute resolution in cyberspace, venture capital, and a plethora of other areas. You must possess a primary law degree acquired outside of the United States to be enrolled in this prestigious program. Under certain circumstances, though, you may also need to possess not less than two years of professional legal experience to be accepted for the program.
LL.M in Law, Science, and Technology is composed of the following components:
An introductory course in the United States and common law
Relevant courses selected from the regular SLS curriculum, which may include courses from other relevant Stanford University programs
Participation in an LL.M. colloquium on current affairs
A practical writing course
You'll need to develop a personalized course of study to fulfill these stringent requirements, which has to be evaluated and approved by the program director.
3. Suffolk University
Suffolk University offers an LL.M. in Global Law and Technology. The degree program is designed to equip attorneys with skills to handle legal challenges that result from the ongoing breakthroughs in the world of communication, science, and technology.
The program was established in 2002, making it the first LL.M. program in the United States that combines different specializations. When you take this program, you receive the opportunity to specialize in any of the four following areas:
Biotechnology and Health Law
S. Law and Legal Methods
International Law and Business
Intellectual Property and Information Technology Law
If you're looking to pursue a career in this field, Biotechnology and Health Law will obviously be your ideal area of specialization.
If you want to qualify for admission into the prestigious Suffolk University program for an LL.M. in Global Law and Technology, you must have a Juris Doctor (J.D.) Degree from a law school approved by the American Bar Association. In your application, you must also demonstrate academic excellence in obtaining your initial degree.
The program is not limited to graduates of U.S. Law Schools. If you're a graduate of a non-US Law School seeking admission to the program, though, you must have obtained a law degree with impressive academic standing from an accredited foreign university.
You'll need to successfully complete twenty-four credits and remain in pleasing academic standing to be awarded the LL.M. in Global Law and Technology degree.
It's important to take the time to review each of these three programs and the requirements of the respective law schools to see which one suits your needs best.
Biotechnology Law FAQs
Here are some common questions related to biotechnology to which people seek answers:
Are pharmaceutical law and biotechnology law different?
Biotechnology law and pharmaceutical law are two different fields but overlap to a significant extent. Biotechnology applications are important to numerous companies that are developing drugs and treatments, for example.
Biotech law covers a wide range of areas compared to pharmaceutical law. If you work in biotechnology research and development for a non-pharmaceutical product, you may need to observe guidelines not covered in pharmaceutical law.
What other legal challenges do biotechnology companies face?
Biotechnology companies are business entities like any other. Several corporate compliance issues arise. If you have a biotechnology start-up and are not sure what regulations you need to comply with, you will likely consult with an experienced biotech attorney to avoid potential legal tussles.
How can a biotech company avoid making misleading statements?
Many biotechnology companies have fallen victim to charges of misleading public statements, especially about their financial details. The trend is attributed primarily to the fact that biotech products take a long time to commercialize.
Ensuring your company is safe from such charges, means working closely with a qualified professional, such as a securities attorney, before embarking on any critical public statements. A qualified professional will help you represent as accurate information as possible and avoid falling into problems later.
Final Thoughts
Biotechnology is a developing industry with the potential to be highly lucrative. It makes it an especially exciting drawcard for entrepreneurs, but the industry is also marred with complicated legal issues.
Dealing with these problems, which are mainly regulatory and compliance challenges, requires a vast range of legal expertise and experience in the field. Biotechnology law and attorneys are in demand, and the career can be a stimulating one. If you're developing a biotech product, for example, you'll need to consult with a biotech lawyer to ensure you're compliant with all the applicable regulations.
Several universities and colleges in the U.S. offer degree programs designed for aspiring biotech lawyers, including Arizona State University, Stanford University, and Suffolk University.
Biotechnology law is an interesting field of law. It not only enriches the quality of life for people but also improves environmental health. Biotechnology lawyers can practice in a vast array of business and litigation areas. They assist biotech companies to comply with various federal regulations that govern the uses of biotechnology.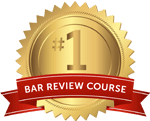 Get the #1-Rated Bar review for free.
Try Risk Free
✓ No card required
✓ 1 minute setup