Bankruptcy means a person or business has inadequate resources or income to repay their debts, and that they are willing to declare themselves legally bankrupt. Bankruptcy can be initiated by the individual or the company. It can also be initiated by the creditors or the court of law.
Bankruptcy is a legal process in a specialized federal court. The process helps debtors to discharge their debts by selling assets under the protection of the bankruptcy court. If you're under debt and are considering filing for bankruptcy, you'll need to consult with a reputable bankruptcy law attorney first.
Bankruptcy law attorneys specialize in this type of legislation and quickly become experts in the field. They'll help you navigate the complex process of filing for bankruptcy.
Read on to learn more about bankruptcy law.
When Is The Right Time To Declare Bankruptcy?
"Should I file for bankruptcy?"
It is a common question among people burdened with debt. Unfortunately, there's no blanket answer, and each situation needs unique consideration. Experts advise a rule of thumb that if it's going to take at least five years to pay off your debts, you would be better off declaring bankruptcy.
The bankruptcy code was designed to provide individuals and businesses with a second chance. It's not a form of punishment. If mortgage debts, medical bills, credit card debts, and student loans are weighing you down, and you don't see the situation improving soon, bankruptcy could be your lifeline.
Keep in mind that bankruptcy comes with long-term penalties, however. While you'll experience considerable relief after paying off all your debts, the details will remain visible on your credit report for at least seven years after the last debt is settled.
When Should You Hire a Bankruptcy Law Attorney?
Bankruptcy can be a complicated and confusing process. Individuals and businesses need to go through it carefully to be successful. If you have decided to file for bankruptcy, the first thing you should do is talk to a lawyer.
A bankruptcy attorney will help you determine if you qualify for this form of legal assistance. If you are eligible, the attorney will put the necessary documentation together and direct you through the process. The documentation is for proving debts and validity, income, and the justification of your inability to pay.
Afterward, the attorney will also accompany you in front of a judge. They will explain the different types of bankruptcy so that you can understand your options.
Below, we explore the process of filing for bankruptcy in more detail.
How to File for Bankruptcy
Compiling Financial Records
The first step of filing for bankruptcy is to gather all your financial records and list them, including:
Debts
Income
Assets
Expenses
This information is required to ensure that not only you but everyone helping you through the process has a clear understanding of your dire situation.
Credit Counseling
Once you have your financial records in order, you need to seek 'credit counseling' within 180 days before you officially file the case. You must receive counseling from an accredited provider listed on the United States Courts website.
The courts recommend this step to ensure you've exhausted all other options for solving your problem. Once you complete your credit counseling, they will award you a certificate of completion, which you can present to the court.
You must include the certificate in the documentation when you file for bankruptcy. Otherwise, your filing will be rejected.
Filing the Bankruptcy Petition
If you don't have a bankruptcy lawyer already, you might want to find one at this point. Legal counsel is not a necessity for individuals filing for Chapter 7 or Chapter 13 bankruptcy, but you're taking a massive risk by opting to represent yourself.
You may not be conversant with state or federal bankruptcy laws. You may also not understand which laws apply to your case. There are numerous forms to complete, and critical differences between the types of bankruptcy that you need to know before you make decisions.
It's also essential to understand and follow the right procedures and rules during the court proceedings, or you may not see a favorable outcome. A bankruptcy lawyer will guide you accordingly and ensure that everything works out in your best interests.
If you can't afford to hire a lawyer, you have options for free legal services. Once your petition is approved, your case will be assigned to a court trustee, for example. The trustee will organize meetings with your creditors.
The meeting is an opportunity for the creditors to ask you and the court trustee questions about your bankruptcy case.
Types of Bankruptcies
There are several different types of bankruptcy in the United States. Each of the categories works differently, including:
Chapter 7 Bankruptcy is done through liquidation and is normally used by individuals.
Chapter 9 Bankruptcy is only used by municipalities.
Chapter 11 Bankruptcy is used by businesses and accomplished through reorganization.
Chapter 12 Bankruptcy is limited to "family fisherman" or "family farmers."
Chapter 13 Bankruptcy can be used by individuals and s also accomplished through reorganization.
Chapter 15 Bankruptcy provides effective mechanisms for handling insolvency cases that involve debtors, claimants, assets, and other parties of interests involving several countries.
The most common types of bankruptcy that individuals file are Chapter 7 and Chapter 13.
Chapter 7 Bankruptcy Explained
Chapter 7 Bankruptcy involves selling your assets to settle your debts. The court will assign you a trustee, whose mandate includes evaluating your property to determine if there's anything valuable enough to be sold.
Some properties are considered "exempt", while others are "non-exempt." The latter can be sold to repay your creditors. Exemptions are expressed in dollar amounts.
If your property's worth exceeds the exemption dollar amount, the property can be sold. The court will award you the cash value of the exempted amount.
For example, you may have a property worth $3000, while the exemption laws allow $20,000, so it would be exempt from creditors. If your property is worth $45,000, however, only $20,000 would be considered exempt. The property will be sold, with you receiving the exempt $20,000 and the remaining $25,000 going to your creditors.
Each state in the United States has unique exemption laws, too.
If you file a Chapter 7 Bankruptcy but have no property of significant value, then everything would be exempt. The situation is referred to as a "No Asset Case," and the court will not sell your assets. A Chapter 7 bankruptcy will typically remain on your credit report for ten years from the filing date.
Chapter 13 Bankruptcy
Chapter 13 Bankruptcy involves repaying your creditors through a repayment plan using the income earned from your regular job. Unlike Chapter 7 bankruptcy, your assets won't be sold. You'll be assigned a trustee to collect your monthly payments and disburse the money fairly to your creditors.
The deal separates unsecured debts and arrears from your other debts. You're given three to five years to repay the debts. Chapter 13 not only allows a more flexible repayment period for arrears; it also allows debtors to pay less to unsecured creditors.
For example, you might owe $20,000, and the courts decide that you only have to pay 50 percent of your debt. You would pay $10,000 as required, and the remaining debt would be written off.
Chapter 13 Bankruptcy will usually stay on your credit report for ten years from the filing date. Some bureaus can remove the report after seven years from the filing date, however, if a discharge was obtained.
Automatic Stay
It is worth noting that you'll enjoy the benefit of an "automatic stay" if you file either Chapter 7 or Chapter 13 bankruptcy.
An automatic stay prevents your creditors from taking legal action against you for the remaining debt. Any creditor pursuing repossession, wage garnishment, foreclosure, or any other collections would have to cancel their plans.
What Type of Bankruptcy Should You File?
Once you have decided that bankruptcy is the ideal solution for your financial issues, you have to decide which alternative works best for your situation. As an individual or small business owner, your ideal options are Chapter 7 and Chapter 13 bankruptcy. Your bankruptcy law attorney will help you finalize the best choice depending on your specific situation and needs.
How To Choose The Right Bankruptcy Lawyer
One of the most significant mistakes people make when filing for bankruptcy is hiring the wrong bankruptcy law attorney. There are numerous bankruptcy lawyers in the industry, but if you're careless, you may end up with substandard legal service or misrepresentation.
Here are a few things to consider for when choosing the right attorney to handle your bankruptcy filing:
Experience
You want to work with an experienced bankruptcy lawyer who has done their due diligence in the field. Be sure to ask your prospective attorney about the kinds of bankruptcy cases he handles. Some attorneys specialize only in Chapter 7 cases, for example.
Some attorneys only handle Chapter 13 Bankruptcy cases, and others are experienced with both types. Most bankruptcy lawyers with a small practice shy away from Chapter 11 cases, though. These cases are more complex compared to other types of bankruptcy.
It is advisable to hire a bankruptcy attorney who deals with the type of bankruptcy you're looking to file.
Aptitude
When it comes to filing bankruptcy, it is advisable to work with a refined professional. Hiring a recent graduate or a lawyer who has filed only a handful of cases is not a good idea. Bankruptcy can be a complex process with intricate nuances, and errors can be costly.
Many experienced attorneys who don't handle bankruptcy issues avoid taking these cases. You may need to ask for recommendations from former clients, as well as trusted friends or family members.
Legal Fees
Before making an appointment with a lawyer, it's important to find out what they usually charge for the different types of bankruptcy cases. Going cheap isn't always wise if you're dealing with a complicated set of financial problems.
Take the time to research what different bankruptcy attorneys charge in your area before you choose the right one for your needs. You should also be careful not to fall in the hands of a "bankruptcy mill," where you won't receive any personalized attention. If you're dealing with a simple issue, though, lawyer fees might be a more significant factor in your final decision.
Lawyer Availability
Some lawyers leave a paralegal to handle the routine aspects of a case. The lawyers only supervise the intricacies of the process. It is vital to find out if your case will be handled personally by the attorney
Be sure to ask how long it will take to get a response to your phone calls or emails. If you are not satisfied with the answers, consider finding another lawyer.
Empathy
Declaring bankruptcy is a tough decision. Due to the emotions involved, it is important to have an attorney who not only has the right credentials but is also empathetic. Your attorney should be willing to listen to you and understand your specific situation and desires.
A reliable bankruptcy law attorney will want to know what led to your financial situation and be ready to address your greatest concerns. If you are not comfortable with the lawyer or feel that your concerns were not addressed satisfactorily, find someone else to represent you.
How To Become A Bankruptcy Law Attorney
If you want to become a bankruptcy lawyer, you'll need to obtain a bachelor's degree and be enrolled in a law school. You'll pursue a Juris Doctor (J.D). Degree, which takes two and four years to complete.
You should realize that admission to prestigious law schools in the United States is competitive, and anyone considering a career as a bankruptcy law attorney should start preparing early. You'll need a considerable amount of time to complete your application and prepare for the Law School Admission Test (LSAT) as a minimum.
If you're accepted, your first year of law school will typically focus on courses such as legal writing, constitutional law, and property law. Once you complete your core modules, you'll also have the opportunity to explore an area of specialization, like bankruptcy.
It will involve taking courses on prevalent issues, such as income taxation, creditor's rights, negotiations, intellectual property, and other bankruptcy-specific courses, for example. Most law schools offer opportunities for moot trials and externships to help students gain hands-on experience during their years of study.
After acquiring your law degree, you must pass the written bar exam in your state to obtain a license for practicing law.
Essential Skills for a Bankruptcy Lawyer
Becoming a successful bankruptcy lawyer requires you to possess some crucial skills. These talents will help you litigate a case successfully, and work with your clients and associates effectively.
The skills include:
Interpersonal skills
Meticulous attention to detail
Logic and reasoning
Effective decision-making
The ability to analyze vast amounts of data
Adept negotiation
Persuasiveness
Bankruptcy Attorney Salary and Job Outlook
The debt issue has become more prominent due to factors such as unemployment, layoffs, salary reduction, and an increased cost of living. The trend has led to many people being unable to repay their debts and opting to declare bankruptcy instead. It has led to a visible increase in the demand for bankruptcy lawyers.
According to the U.S. Bureau of Labor Statistics (BLS), the employment of bankruptcy attorneys grew by about 10 percent between 2012 and 2018. According to ZipRecruiter, a jobs website, the average annual salary for a bankruptcy lawyer is currently around $71,888.
The salaries vary significantly, though, depending on skills and experience, geographic location, and employer and client demographics.
For example:
The mean bankruptcy attorney salary in New York is $86,296, significantly higher than the national average.
Massachusetts bankruptcy attorneys make $85,589 on average annually
Bankruptcy lawyers in Florida earn $66,679 on average annually
North Carolina bankruptcy lawyers earn $61,076 on average annually
The economy may also affect a bankruptcy attorney's salary. During tough economic times, bankruptcy lawyers are generally in high demand, and clients are willing to pay top dollar to hire the best representatives.
Final Thoughts
Bankruptcy is a legal process initiated by a person or a company that is unable to pay its debts and wants the courts to help them discharge or reorganize the liabilities. There are several types of bankruptcy, but the three major ones are Chapter 7, Chapter 11, and Chapter 13. A bankruptcy lawyer will help you determine what type of bankruptcy to file depending on your specific situation.
The bankruptcy process has far-reaching effects on your financial life and family. It is crucial to work with an experienced bankruptcy law attorney when filing with the court. An attorney who has handled many bankruptcy cases successfully is better placed to advise you, protect your property, and minimize the adverse effects of the process.
Those looking to pursue a career as a bankruptcy lawyer will need to pursue a Juris Doctor (J.D) degree, taking courses related to bankruptcy. Then, they'll need to pass their state's bar exam to obtain a practicing license.
It can be a rewarding career, helping others obtain a second chance in life and business.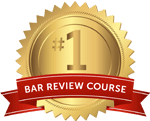 Get the #1-Rated Bar review for free.
Try Risk Free
✓ No card required
✓ 1 minute setup